News
Published on November 16th, 2023 | by Sounder Rajen
0
Domino's Pizza Launches New dxb E-Bike For Its Delivery Riders
Pizza delivery goes sustainable with the new Domino's Pizza dxb e-Bikes
Domino's Pizza Enterprises Ltd (Domino's Pizza) is boldly going where no pizza company has gone before, launching a revolutionary new e-bike destined to change the food delivery universe forever as it will become the default delivery transport to feed hungry pizza lovers in a sustainable way.
Featuring a built-in, fan-forced oven and a shock absorber system to rival a fighter jet, the Domino's dxb has been expertly engineered to provide the hottest, smoothest, and safest ride for precious pizza cargo. This not only ensures you will receive your pizza fresh and hot, but the rider also stays safe as well.
Moreover, stabilised by space-age suspension that cuts g-forces by an incredible 67 percent, the chance of turbulence for your pizza is zero, arriving at your door exactly as it was lovingly hand-made in store. Now you can say bye bye to pizza toppings sticking to the top of your pizza box thanks to Domino's Pizza.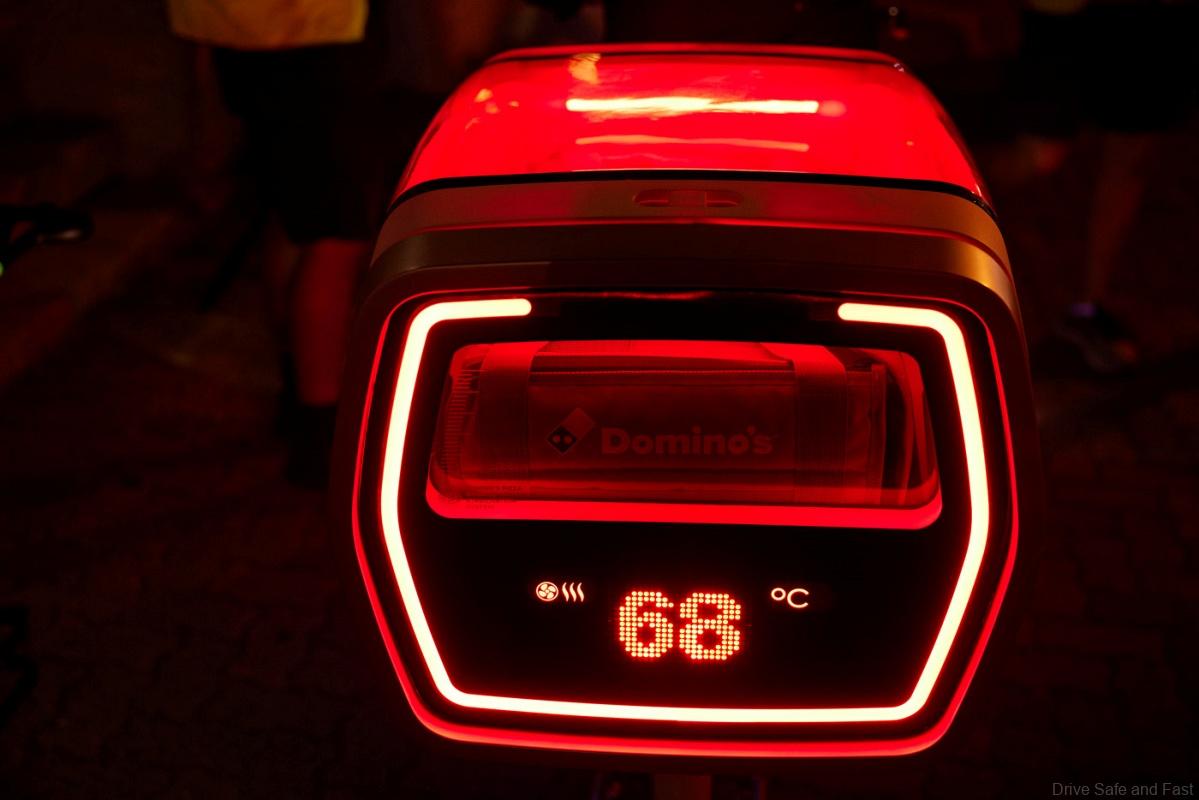 Together with the temperature-controlled pizza pod that keeps your meal piping hot at 68 degrees Celsius for optimum freshness and cheese stretch, it's the closest you can get to having a real Domino's oven in your home so everyone can order a pizza delivery and receive it in pristine condition, every time.
On top of that, Domino's Pizza Enterprise Ltd Group CEO and Managing Director Don Meij said it was no secret the Company was obsessed with continually enhancing the delivery experience, having tested everything from drones to autonomous delivery vehicles, jet skis to reindeer.
"For us, delivering the perfect pizza is more than just a job – it's our core purpose and runs deep within our DNA. The dxb is the next exciting milestone in our quest to ensuring your pizza reaches you in record time without compromising on quality or taste." He continued.
Don Meji went on to say, "The dxb also addresses an issue much of the booming food delivery industry continues to overlook – the critical journey from the store to your door. The focus in the food delivery industry has largely been about the technology needed to connect customers to food outlets 24/7. However, the commitment to your customers doesn't stop the minute the meal is handed over to the delivery expert."
"How is it being transported? What will it look and taste like when it gets to its destination? How do you ensure it's still hot and fresh? Everything we do at Domino's is designed to be delivered so our customers can enjoy the just-out-of-the-oven experience from the comfort of their home." He concluded.