Automotive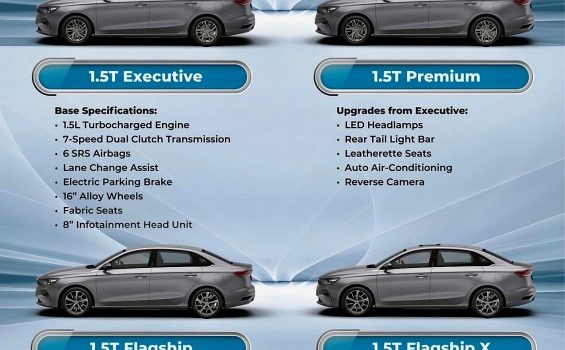 Published on November 15th, 2023 | by Sounder Rajen
0
Proton S70 Specs And Exterior Colours Leaked, Here They Are
The Proton S70 also gets a new colour that was traditionally not for the public
Well, it appears that some new specs as well as exterior colour options have been leaked for the highly anticipated and already very popular Proton S70. So without any further ado, let's dive right in and learn about everything we know about this sedan right now.
First things first, the exterior colours of the Proton S70 have been leaked and the top spec Flagship X variant of the car also includes a colour that, save for a few special edition cars along the way, have been reserved specifically only for Government officials and not sold for personal cars and this is Quartz Black.
Moreover, the Proton S70 Flagship X variant also gets the new Teal Bayou Green exterior colour option along with Marine Blue, Space Grey as well as Snow White. Meanwhile the Flagship variant gets the choice between Snow White, Armour Silver, Space Grey, Passion Red, Marine Blue and Teal Bayou Green.
The mid spec, Proton S70 Premium variant has fewer options namely just Snow White, Armour Silver, Space Grey and Passion Red. Meanwhile, the base spec Executive variant can only be had in either Snow White or Space Grey. For those who were wondering, the Standard is not a spec level for this car.
On top of that, it appears that all spec levels of the car will receive black seats with a beige headlining and perhaps even some silver accents according to the pictures. It is also worth noting that all variants of the Proton S70 are powered by the same 1.5-litre turbocharged powertrain.

So now the specs, the Proton S70 Executive has a 7-speed DCT transmission, 6 SRS airbags, lane change assist, an electronic parking brake, 16-inch alloy wheels, fabric seats and an 8-inch infotainment system. Next up, the Proton S70 1.5T Premium variant adds LED headlights, a rear taillight bar, leatherette seats, auto air-conditioning and a reverse camera.
Meanwhile, the Proton S70 Flagship adds on an ADAS system, a tyre pressure monitoring system, power driver seat, a wireless charger, a 360 degree camera with 3D display, a 10.3-inch LCD driver display and upgrades the tyres to 17-inch units and upgrades the infotainment system to a 12.3-inch unit. Finally, the Flagship X adds a sunroof.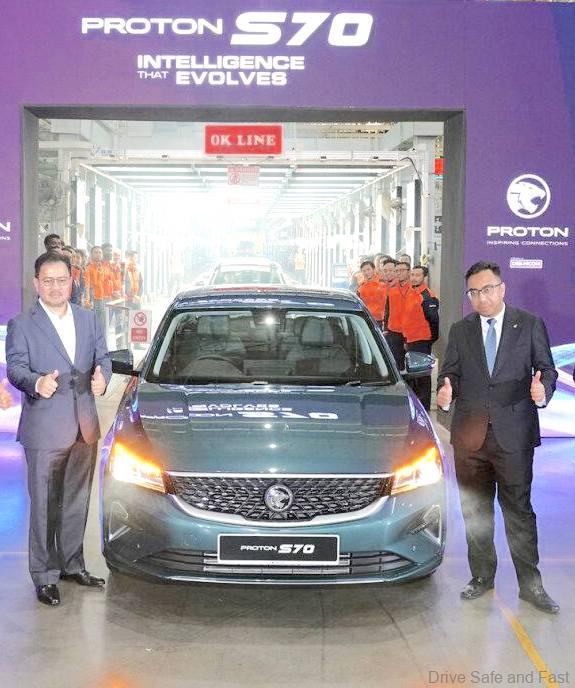 So what do you guys think about the new Proton S70? Are you as excited as I am for it?