Automotive
Published on November 20th, 2023 | by Subhash Nair
0
Why The smart #1 Should Be On Your Christmas List
The smart #1 is coming to rock the compact premium electric vehicle market soon.
Car buyers today are not looking for a small Mercedes-Benz – not even Mercedes-Benz themselves.
The luxury brand has been trying for years to formulate a vehicle that marries the brand's engineering values in a package that would appeal to a younger crowd and in a compact package.
This journey towards a more youthful and stylish market took a notable turn about 2 decades ago with the launch of the "smart" brand. Cars from the smart division were always stylish, interesting and fun-loving – but now the brand has a new direction with Geely as its powertrain tech and manufacturing partner.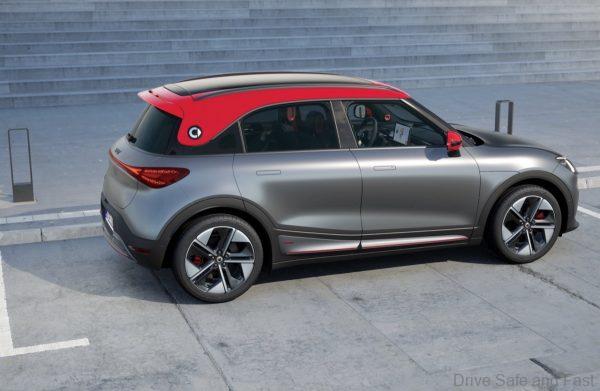 With the combined strengths of Mercedes-Benz and Geely, the smart brand is now preparing to take the compact electric vehicle world by storm with the #1. Their latest products feature expert design work from Gorden Wagener's crack team of stylists with engineering and technology expertise coming from Geely. The smart #1 gets a dose of Mercedes-Benz's century's long design DNA inside and out.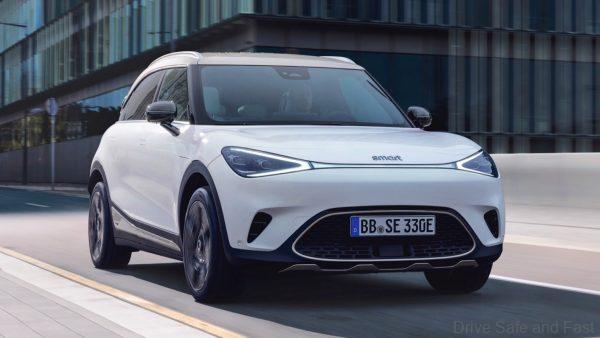 The exterior is as smooth as a pebble with minimal panel gaps and an utterly unique two-tone floating roof design. Inside, the three-pointed star's trim appointments are present here. Those familiar with Benz cabins will recognise the same high-quality curves, surface treatments and impeccable attention to detail.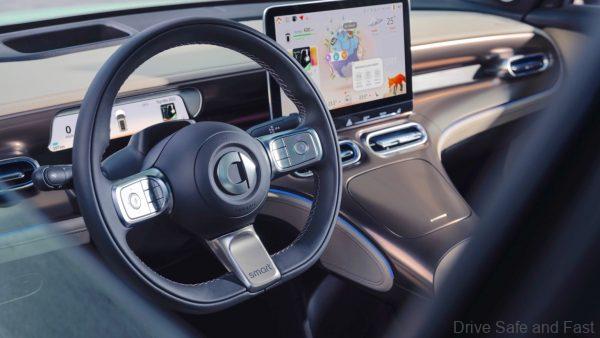 The Sustainable Electric Architecture (SEA) gives the smart #1 an edge over competing compact electric vehicles in its class.
While many other compact premium EV rivals are sitting on multi-powertrain platforms, the smart #1's SEA structure give it a 400V architecture with 150kW DC Fast charging and 22kW AC charging capabilities.
A quick top up at a public DC charging station would take just half an hour while 3 hours at a home charger should be sufficient for a full battery. Put this up against its like-sized competitors from established premium brands and you'll see that it stacks up well, especially in the AC charging speed department. In fact, even flagship electric vehicles like the BMW i7 come with support for just 11kW AC charging.
The smart #1 is positioned as a premium EV which excels in terms of value and to achieve that, it's coming with a full suite of features. Even when it comes to Advanced Driver Assistance Systems, the smart #1 offers  up to 21 functions in total. These include adaptive cruise control with Stop & Go function, an active lane keeping system, blind spot assist, highway and traffic jam assist, auto parking assist, and adaptive high beam assist. Even the most-advanced Automated Lane Change Assist (ALCA) and Evasive Manoeuvre Assist (EMA) are included as standard.
While most rivals were racing to launch their products in the market as soon as possible, smart has the benefit of entering the system in a more mature state. They've prepared a dedicated app, called the Hello smart App to ensure a more wholesome ecosystem of services.
With the Hello smart App, you'll have full access to about 70% of the public charging stations available in Malaysia right from your phone and soon will be able to make payment via the app. The brand is also working with established players in the market to ensure after sales and parts readiness.
smart is promising comprehensive ownership solutions for your electric vehicle, whether you need a charger, spare parts or even if you need body and paint work done. The best part is you have these solutions in digital and physical form. It's all available on the Hello smart app if want it now, including the ability to find, access and pay for a charging station across multiple operators eliminating the need to download multiple apps. For those who prefer a more personal touch, smart has a range of experienced dealer showrooms, service centres and B&P centres and you can access both DC and AC chargers at some of these locations too.
It's going to be some time before we see what national carmakers can do in the electric vehicle space, but with the smart brand, we'll have a hint of that value proposition in a much more premium package. The brand is entering Malaysia with parts fully stocked at dealerships and all the digital infrastructure ready for its customers.
Anyone looking for an upmarket EV that's easy to maneuver, packed full of features and with a striking design should have their sights on the #1. Order books are open now by the way, via the aforementioned Hello smart app and get a taste of the comprehensive ownership experience before your car arrives.
Follow smart Malaysia on Facebook, Instagram, and TikTok and for more updates. For more information about smart #1, please visit https://my.smart.com/#/ or register your interest at https://my.smart.com/#/reserveMySeat.