Automotive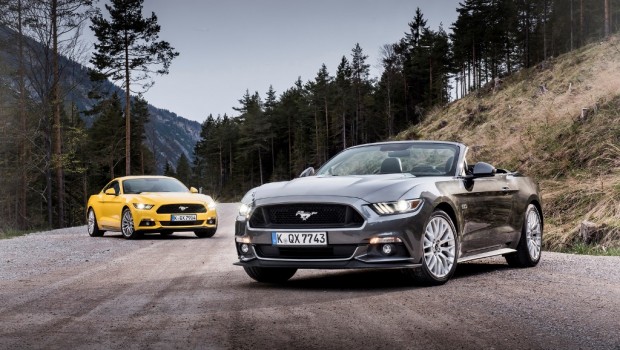 Published on May 7th, 2015 | by Subhash Nair
0
Ford Europe Publishes Mustang Gallery and New Details
Last week, Ford released the details of Europe's first ever Mustang, stating that the stallion would be getting two engine options.  The first is the economical but powerful turbocharged 2.3L EcoBoost which produces 313 horsepower and 432 Nm of torque enabling a sprint to 100km/h in just 5.8 seconds with the six-speed manual transmission. The beast of a 5 litre V8 that's offered does that a second faster thanks to the 415 horsepower and 530 Nm of torque it makes.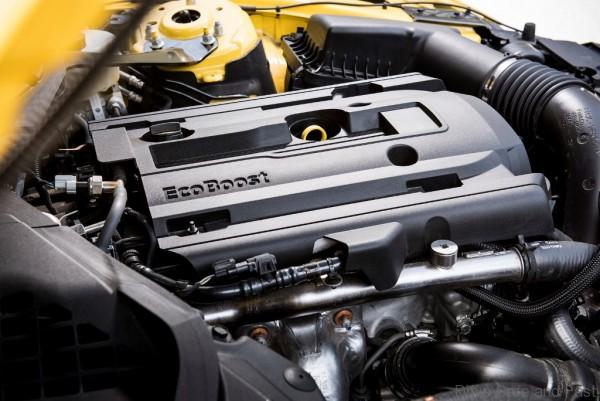 Now, Ford has produced a range of videos the Pony car's key selling points. The first thing you'll notice is that there are two choices for not only engines, but transmissions and body style as well. As we mentioned earlier, there's a six-speed manual transmission, but also a six-speed automatic that comes with paddle shifters – and no it's not a dual-clutch. We've seen the fastback coupé style Mustang, but there's also a convertible option which utilises a three-layered soft-top for better noise isolation while keeping weight in check and preserving boot space so there's still room for two golf bags in the trunk even with the top down.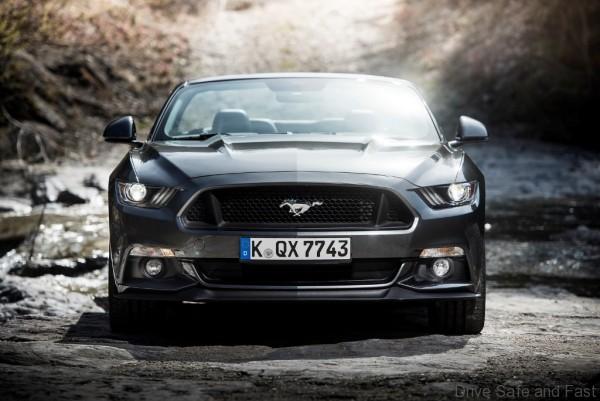 There are a few tech extras that come with the Mustang, including launch control and a feature called Line Lock, which locks the front wheels while allowing the rear wheels to spin freely for 15 seconds. It's pretty useful for those with too many tyres to deal with. There's also a very special front passenger knee airbag, housed within the glove box door, which is an industry first.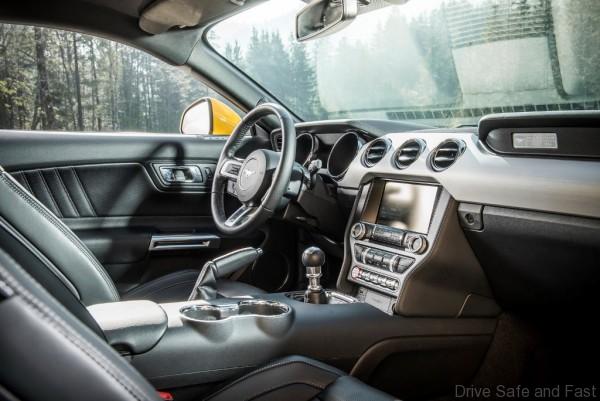 Ford has been pushing for global expansion of its product range by ensuring that each of its models is sold wherever its cars are sold, and the strategy has worked out pretty well so far.  It's not just been good for the company, but for customers and fans of the brand as well. This introduction of the Mustang to Europe, for instance, marks the first time the company has ever brought a high-volume sports car to the continent. Meaning fans who've heard of the nameplate over the decades will finally get a chance to experience one on the road to see what all the fuss has been about.
We may yet see one in Malaysia, as interest has been high. No announcements yet though, so in the meantime, take a look at these pictures Ford Europe released of the Mustang. The one in yellow is the fastback coupé with the 2.3L EcoBoost, the grey coloured car is the top of the line 5.0L GT in the convertible bodystyle.