Automotive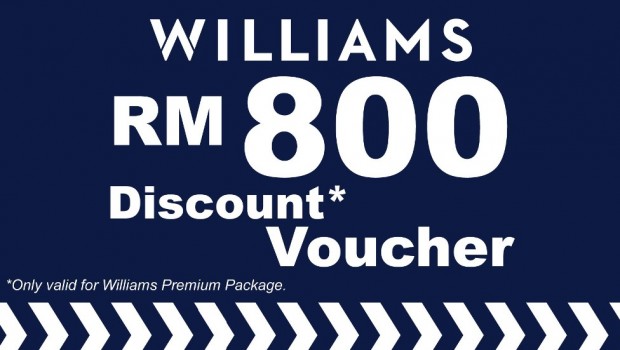 Published on June 25th, 2015 | by Daniel Sherman Fernandez
0
Pamper Your Car With 'Williams Car Coating'
There are a lot of ways you can keep your car looking clean and shiny all year round. The most common method is to wash and clean your car daily. This takes time and money, but it also means you are gently scratching you paint top gloss coat finish each and every time you mistakenly allow a cloth with light dirt trapped in it to glide along the surface of your car when drying the car and even when wiping away standing water and dirt.
Then there the infamous corner car wash near your home. Yes, the most common way to wash a car is to visit the corner car wash where they use water that might come from rain gutters and they use wash and wipe cloths that never get washed properly. Finally there is the automated car wash. The drive thru quick fix car wash. The'soft' brushes that 'gently' clean your car are usually old and never replaced and this alone leaves your body 'tortured' each and every drive thru.
We have a long term solution for you, the Williams Premium Car Coating system from Federal Auto. A one time solution paint coating product that sits on top of your paint top coat and works just like a smooth Teflon finish on your best non stick frying pan.  Dirt, grime and water just slide away from your car paint after a Williams Premium Car Coat. No more automated car wash, corner car wash, polishing, waxing. Just let mother-nature or a quick water hose rinse do the cleaning for you.
Williams Premium Package Voucher: Print out the voucher to entitle the discount before 31st of Ju​ly​ 2015, voucher is valid for any car vehicles that are in amenable condition.
Terms & conditions apply.
Premium Package comprised of Williams Ceramic Coat, Wheels Coat, Head & Tail Lamp Coat, Windscreen Coat, Interior Upholstery Cleaner & Deodoriser, Cockpit Shine.
Ceramic Coat is a new, extraordinary product designed to protect paintwork, alloys, bumpers and glass* from traffic pollutants, everyday weathering and bird lime. It even protects interior surfaces and fabrics. For 5 years.
*Not suitable for front and rear windscreens
For WILLIAMS Car Coatings Please Call for a no obligation quote: 03 5567 0586
Or visit them at FAST Showroom: Level 1, Jalan Pelukis U1/46, Sec U1, Temasya Glenmarie
40150 Shah Alam, Selangor.