Motorsports
Published on July 10th, 2017 | by Amirul Mukminin
0
Hype Motorsports Hotel Nilai is the first of its kind in Asia
Forte Hospitality Management Sdn Bhd, the operator of Hype Motorsports Hotel Nilai, Negeri Sembilan, has introduces the first boutique hotel in Asia that fully conceptualizes the world of motorsports.
Strategically located in the heart of Nilai, this hotel is 15 minutes away from KLIA and Sepang International Circuit and approximately 40 minutes away from the city of Kuala Lumpur.
At the time being, Hype Motorsports Hotel Nilai offers a total of 75 rooms including several which are themed after motorsport legends such as Michael Schumacher, Valentino Rossi, Tony Cairoli, Sebastian Loeb and others. The legends and premier rooms are equipped with a massage chair for the comfort of customers.
There are three types of rooms – Standard, Superior and Family – and all are equipped with facilities such as individual air conditioning, room key with touch sensor, smoke detector, free Wifi access, as well as television complete with local channels, motoring programmes and daily flight schedule.
Forte Hospitality Management Managing Director and Chief Executive Officer Johari Mohd Yusof said, the firm did a detailed study for several months to find a suitable theme before coming up with the motorsports concept.
"If the response from the public is good, we plan to open a few more hotels based on the same concept at several strategic locations all over the country," he said.
The launching ceremony of Hype Motorsports Hotel Nilai was officiated by Deputy Director General Tourism Malaysia (Promotion) Datuk Sri Abdul Khani Daud. Also present was Langkawi Development Authority (LADA) Chairman, Datuk Hj. Azizan Noordin who is also the Chairman of Pacific Asia Travel Association (PATA).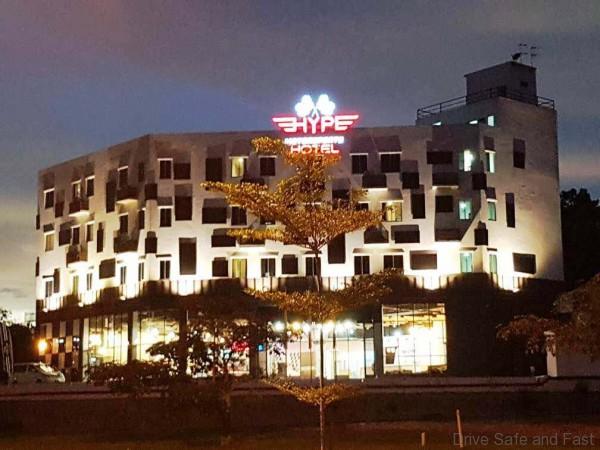 He said Malaysia will be hosting the F1 race for the last time between 29 September and 1 October 2017 and the hotel will not miss the opportunity to offer a complete package to those interested to watch the race.