Automotive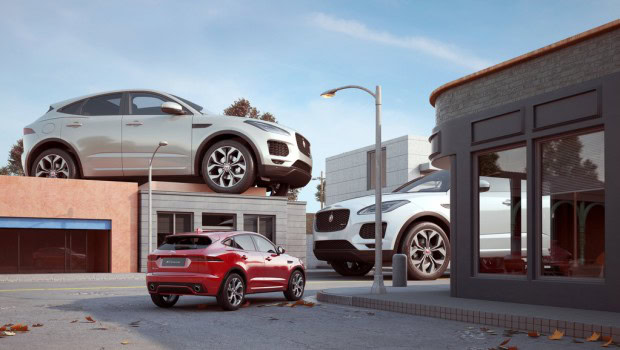 Published on September 22nd, 2017 | by Subhash Nair
0
Jaguar E-Pace Stars In Surreal Digital Art
Jaguar's new E-PACE performance SUV plays in the city in a series of 'warped reality' pictures by digital artist Chris Labrooy. The artwork celebrates the North American launch of Jaguar's new compact performance SUV.
Inspired by the car's playful character and its record-breaking barrel-roll reveal, Labrooy puts the E-PACE into a series of unlikely locations and scenarios.
The 'Transposition' series of images revealed today features Detroit, famed for its automotive heritage and the location of the E-PACE's US debut today.
During the development of the Jaguar E-PACE, Callum and his colleagues worked closely with the engineering team to give the car a character and a sense of fun.
Jaguar has also released a short film describing some of the inspiration and detail behind the design of the new Jaguar E-PACE.
Narrated by Ian Callum, Jaguar's Director of Design, it tells how the design team created the brand's first compact performance SUV. Two of the key themes in developing their ideas were that the car has to have 'character' and a 'sense of fun'. Ian explains how these were brought to life and inspired by Jaguar's racing heritage.