Cars
Published on September 20th, 2017 | by Daniel Sherman Fernandez
0
Pure Vision LED Headlights and cornering function in fog lights for improved visibility in Renault Koleos
First let us explain what is LED lighting, then we will explain its benefits that it gives to the new Renault Koleos.
LED is short for Light Emitting Diodes. This is a form of transistor, doped with a substrate that emits light when current is applied. The LEDs have a number of advantages over traditional incandescent lighting that are becoming very attractive for automotive use:
They light up much quicker than older technology, incandescent bulbs
They give more light per supplied watt than traditional incandescent light bulbs
They are very insensitive to vibrations from the road surface
They run cooler, so their external temperature is much less
They last longer
They are extremely compact
Now with the all new Renault Koleos, you will get the benefits of Pure Vision LED lights. Some highlights are:
New Koleos' C-shaped lighting signature recalls that of Renault's most recent range of
models
Full LED Pure Vision head lights are 20% more powerful than a halogen beam for enhanced night-time vision
Daytime Running Lights (DRL) provides a unique, piercing gaze
Permanently-lit LED tail lights feature Edge Light technology, which generates a clear,
bright 3D effect
The cohesion of the model's overall design extends to the front and rear lights
On top of the Pure vision Full LED, the Koleos also comes with cornering function in fog lights which automatically activates when making corners, illuminate the path ahead for better visibility at night.
Visit www.renault.com.my or www.facebook.com/RenaultMalaysia for more information or drop by to any one of Renault's many showrooms and take this new Koleos for a test drive to experience this.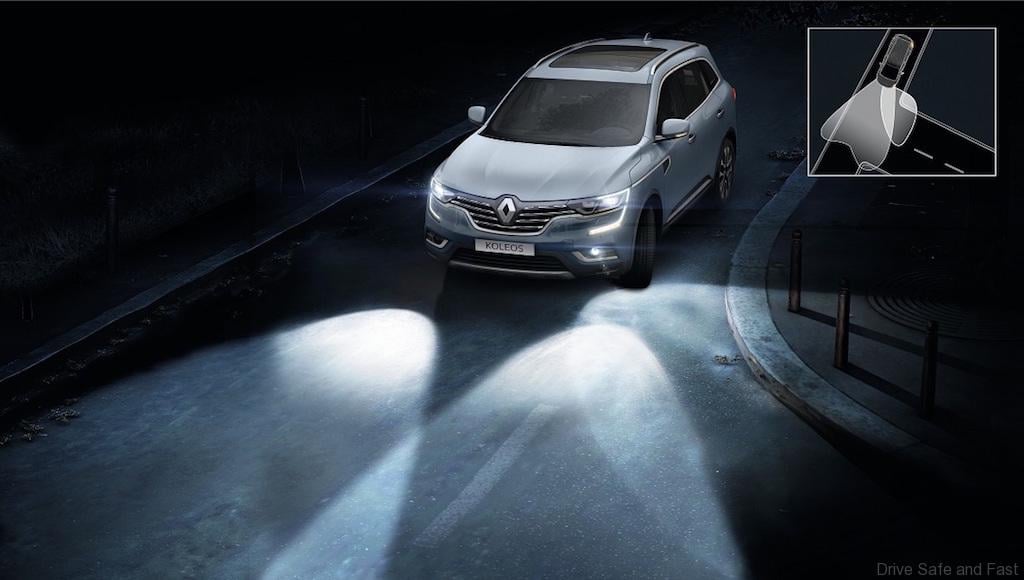 (Local specifications may differ)