Cars
Published on May 30th, 2018 | by Subhash Nair
0
Nissan Serena S-Hybrid: What Our Short Drive Revealed
We were on a drive from Glenmarie to Penang a couple of weeks ago in the new Nissan Serena S-Hybrid. We spent most of the trip as a passenger in one of the 2nd-row captain seats, but also tried out the third-row bench. We also drove for a bit. Here's what we thought of the 7-seater.
Performance
The Serena S-Hybrid gets most of its power from its MR20DD engine – which is one of the smoothest, most refined mass market 4-cylinders available. The engine puts out 150PS and 200Nm of torque and has been upgraded with a dual-arm tensioner which reduces fuel-efficiency. As the name suggests, there's also a little electric motor involved in the powertrain. This 2.6PS, 48Nm motor isn't quite as fully-fledged as the ones found in Honda's i-DCD system, but it does help manage fuel consumption in this large vehicle.
Here are some of its functions:
1) It acts as the engine's starter motor – this is important because the Serena S-Hybrid has an auto start-stop system which cuts off power when the engine idles. A regular starter motor would wear out much faster if used for this sort of application. Here though, the electric motor is equipped for heavy duty use and should last the life of the car. ETCM says that it has yet to hear of problems with the electric motor from previous applications
2) The motor handles energy regeneration when the vehicle is braking or decelerating.
3) The energy stored is also used by the electric motor to provide a short burst of power when accelerating. A 1-second boost of 50Nm of torque comes when the car moves from a standstill. This reduces a significant amount of fuel consumption, as petrol engines are notoriously wasteful under acceleration.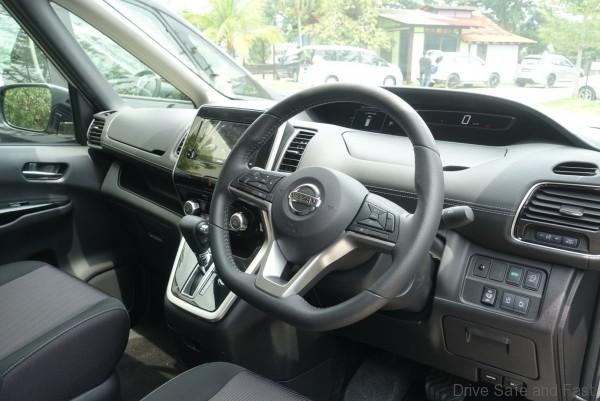 Driving the Serena doesn't feel quite as complicated as it sounds. In fact, there's nothing suggesting the car's hybrid elements behind the wheel. The electric motor's assistance is subtle and definitely tuned towards fuel-efficiency rather than performance enhancement. Expect a smooth, fuel-efficient drive both in the city and on the highway.
The Serena also boasts exceptional visibility, with one of the largest windscreens in the business. Side view mirrors could be a tad wider, but overall this is a really easy car to manoeuvre.
Comfort & Convenience
This is the Serena S-Hybrid's real strong point. I think Edaran Tan Chong Motors really got this right, as the car's optional equipment really complements the standard set of features.
For one, the Zero gravity inspired individual seats for the front four occupants are some of the comfiest in class. If you've got parents to take of and a couple of kids that can make do at the rear, this seating configuration is perfect.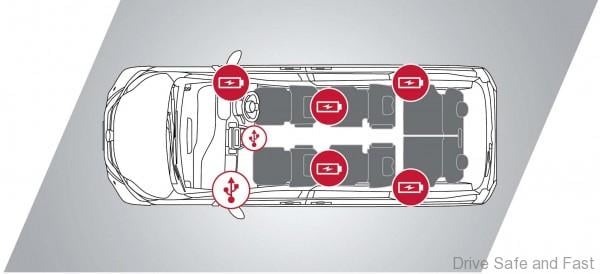 Plus, every row of seats has access to at least 2 USB ports. This means you can easily entertain passengers on long drives or set up a tablet for some light work, though the tables featured here don't make room for laptops.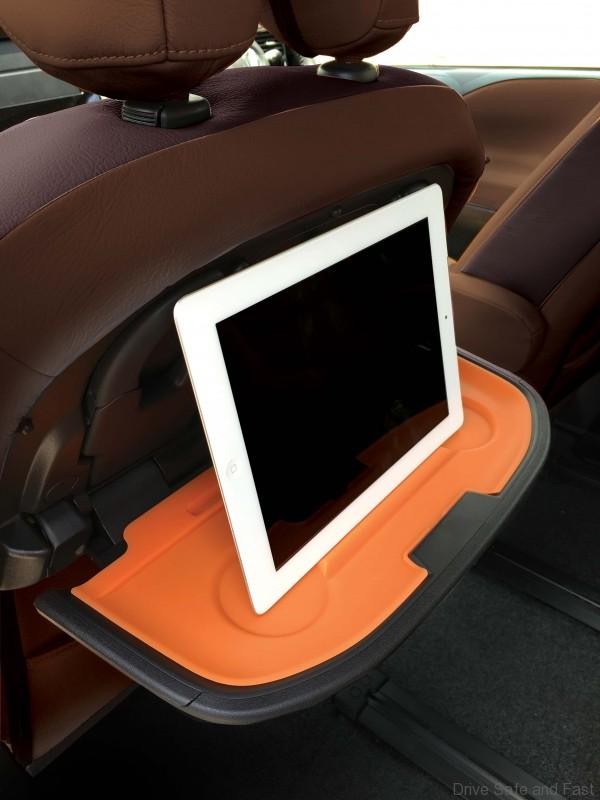 In terms of NVH, Nissan claims more extensive use of sound-deadening material around the wheel wells. Under 110km/h, we do feel the MPV's a rather pleasant and quiet place to be. In terms of comfort, the use of a torsion beam at the rear doesn't seem to have introduced significant problems.
In fact, they've done quite a good job in this regard, only at higher speeds and on rougher surfaces does it get a little shaky on the inside. You still see that vibration coming through, with things like the tray table and sun visors carrying through road surface undulations at higher speeds. We doubt most owners will be breaking the speed limit though.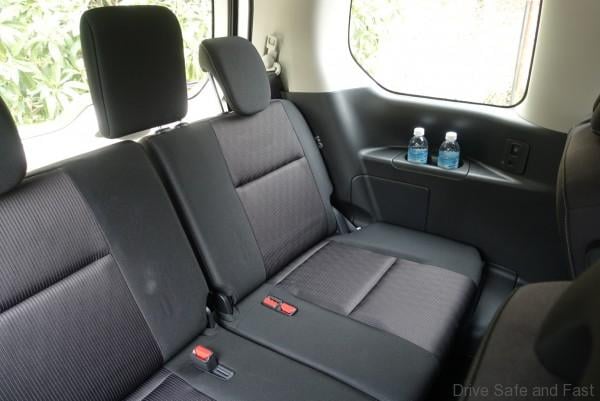 Having said that, the third row seats aren't quite as bad as other MPVs in the segment. It's plenty plush despite not being 'captain seats' or 'zero-gravity inspired'. There seems to be more than enough space for 2 adults and one teenager. Neck and head support is sufficient but there's little stopping one from rolling from side to side. Importantly, leg room is not a problem here.
Nice Options
As mentioned before, the Serena S-Hybrid can be packaged with really nice equipment and upgrades. These all add value to the vehicle. On the Premium Highway Star variant, you get a two-tone brown interior definitely elevates the feel of the cabin. There's also a dashcam, and a 10.1″ screen available on the Premium variant.
All-in-all, we were impressed with the Serena S-Hybrid's capabilities as a people mover. At its price point, it will serve middle-class families extremely well. Anyone uncomfortable with the price or size of a Alphard or Vellfire should really look into this as an alternative.
If you want to know more about the Serena S-Hybrid's features, we've listed them all out for you here.
Nissan Serena S-Hybrid Specifications
Engine: Inline 4-cylinder, DOHC Direct Injection + Electric Motor
Capacity: 1997cc
Gearbox: X-TRONIC CVT Automatic
Max power: 148hp @ 6000rpm + 3hp
Max torque: 200Nm @4400Nm + 48Nm