TechTalk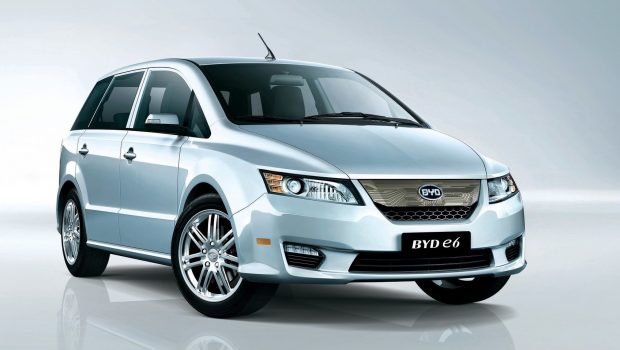 Published on July 17th, 2019 | by Daniel Sherman Fernandez
0
BYD e6 Electric Car Launched In Singapore
Why not in Malaysia as yet?
E-Auto, a division of Vantage AutomotiveLimited (VAL), is pleased to announce its collaboration with BYD Singapore toretail BYD passenger cars in Singapore. This appointment represents asignificant milestone for both VAL and BYD in paving the way to a growingmarket trend for electric vehicles (EV) in Singapore. E- Auto will start withretailing the e6 model and there will be other exciting models in the nearfuture.
Founded in Shenzhen in the mid-1990s as a manufacturer of batteries for cellphones and digital cameras, BYD now has about a quarter-million employees and sells as many as 30,000 pure EVs or plug-in hybrids in China every month.
BYD can produce almost 30 gigawatt-hours ofpower annually. Last year, BYD opened one of the world's largest batteryplants, a 10 million-square-foot facility in Qinghai province, and in Februaryit broke ground on another of similar size. This empire has made a billionaireof its founder and chairman, a former government chemist named Wang Chuanfu. WarrenBuffett's Berkshire Hathaway Inc. bought a 10 percent stake in BYD a decadeago.
Mr Christopher Chin, Managing Director ofVAL, said: "We thank BYD for this valuable opportunity to represent them inSingapore and we look forward to elevate BYD EV the definitive choice for theEV market segment. As always, VAL is committed to exceeding our customers'expectations and providing the best customer experience to all existing andpotential BYD car owners."
The BYD e6 is a zero emission vehicle,which fully charges in one and a half hours, allowing it to travel up to 400 kmon a single charge, with its regenerative braking system. It is also highly reliableand requires minimal maintenance, making it appealing to many. The electriccharging network infrastructure continues to grow steadily in Singapore with SPGroup driving the initiative, and this is a timely evolution which makes theBYD EV a practical and convenient proposition for car buyers in Singapore.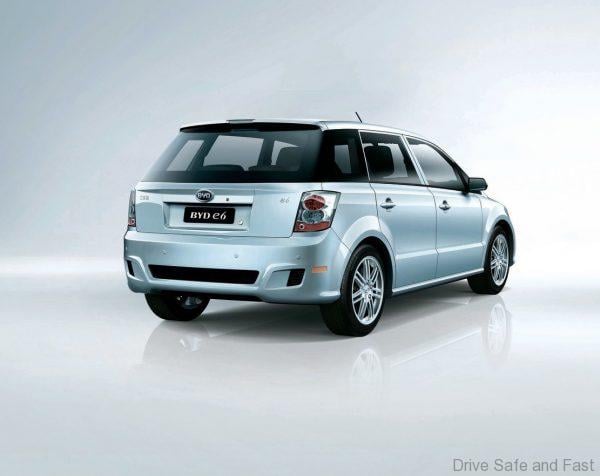 Mr James Ng, Managing Director of BYDSingapore, said: "We are very pleased to collaborate with VAL, an industryexpert, to offer Singaporeans the green and dynamic BYD e6. Customers will findit a delight to own one, as it is an eco-friendly and comfortable car that willmeet most transport needs. We hope to offer other BYD models in Singapore intime to come. We are most excited as EVs are the future for Singapore as wellas the rest of the world."
The BYD e6 will be priced at S$133,888*with Certificate of Entitlement (COE). Come 19 July 2019, all interestedcustomers can visit the BYD Showroom at 305 Alexandra Road to experience thedynamic BYD e6.
In Shenzhen China, there are already 20,000BYD EV taxis running around the city and more are being used as you read this.Last year alone, BYD Motors sold more than 30,000 electric cars.
BYDe6 Specifications:
Length in mm: 4560
Width in mm: 1822
Height in mm: 1645
Wheelbase in mm: 2830
Curb weight in kg: 2380
Tires: 235/65 R17
Boot Space: 450L
Top speed: 140km/h
Minimum ground clearance:150mm
Range: 300km/400km
Suspension (F) Independent DualCross-Arm with Crosswise Stabilized Bars Suspension (R) Independent DualRocker-Arm with Crosswise Stabilized Bars
Braking: Regenerative braking,front double calipers, rear single calipers,disc brake
Motor type: Permanent magnetsynchronous motor
Maximum Power: 121hp
Maximum Torque450Nm
Battery type: Fe battery
Battery Capacity: 61.4kWh
VTOG 30kW AC charging2h