Automotive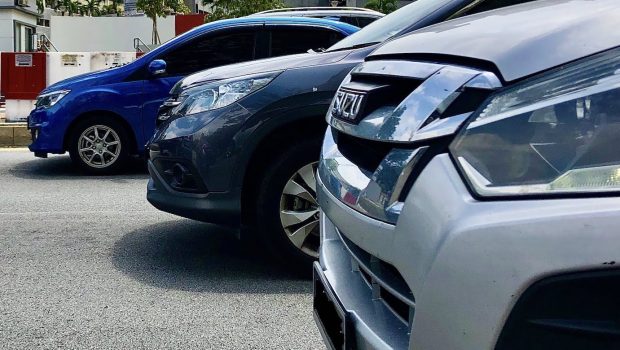 Published on October 21st, 2019 | by Daniel Sherman Fernandez
0
The three vehicle segments that will survive in coming years
Like it our not this could be the future best selling segments.
This picture tells the future of the automotive segment in our country and probably the region. As car prices move upwards year on year and the cost of ownership continues to rise, the 3 biggest segments that will survive are presented very clearly in this picture.
First, the compact, cheap car segment. This is the ride sharing, car subscription, car sharing segment that will continue to grow and will be filled with lower price options and easy to own models that will be plying our crowded cities daily. Congestion charges in the inner city and high cost of fuel will have some car owners giving up their love of the automobile and relying on app based transportation or pubic services.
Second, the SUV or Crossover segment. Middle class Malaysians who still want to own a car and keep driving as much as possible will continue to buy vehicles and the trend is moving towards SUVs and Crossovers. Even the MPV ownership will slowly reduce as the cost of having a big boxy van will be difficult with parking spaces and road spaces becoming tighter.
In the past few years we have seen the sedan and fastback segment losing ground to SUV's and Crossovers and brands like Subaru have just SUV's in their showrooms and brands like Mazda are having less sedans in their showrooms.
Third, the pickup truck. The workhorse for the urban business owner and also the real working group. This vehicle has evolved to be as comfortable as a sedan with in car amenities that rival SUV's and sedans but with the ability to carry equipment, stocks, materials and so on needed for small business owners. This versatile vehicle can also be a fun loving family vehicle on weekends and its tax incentive selling price makes it a viable option to the SUV or Crossover.
Yes, we have not forgotten the electric vehicle, or the energy efficient vehicle (EEV) that will be the next big move in Malaysia as we look at climate issues and pollution. This will be a rising star for all brands but it will not be a volume seller like the top three segments that we have shared with you. Why? Battery changing infrastructure and the high selling prices (even with full tax incentives will leave many Malaysians out of the segment).
This change is not far away and it will happen in the next 4-5 years. Get ready.