Automotive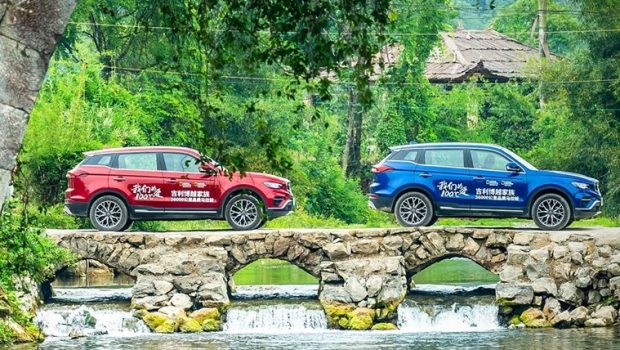 Published on November 2nd, 2019 | by Daniel Sherman Fernandez
0
Proton X70 Does Not Have A Volvo Engine
Some Proton sales people are saying that the X70 is a Volvo underneath!
Earlier this month, Zhejiang Geely Holding Group (Geely) and its wholly owned subsidiary Volvo Car Group (Volvo) made an announcement that they intend to merge their existing combustion engine operations in order to establish a world leading business unit that will seek to develop next generation combustion engine and hybrid systems.
This confirms what we have saying for the longest time to many friends and even relatives that the Proton X70 SUV is NOT a product of Volvo which was rebadged as a Proton for our domestic market. The Proton X70 is in fact a product of Geely using a Geely produced engine and interior with ONLY design input from Volvo designers.
The reason for this confusion is because most Malaysian car buyers do not read the information provided by Malaysian online car portals and they instead believe what car salesman tell them in the showroom to confirm a sale.
Even we have walked into a rebranded Proton dealership pretending to be a Proton X70 buyer and have been informed by the sales person at the end of the sales pitch that the Proton X70 is a Volvo engineered product which is made in China for Geely and exported to Malaysia as a Proton to get preferred pricing. This is all false information and many Malaysians have bought the Proton X70 because of this false information.
The Proton X70 is a good product as in our review early this year, we gave it an 100% honest thumbs up. The Geely engineers have done a good job with the chassis, powertrain and handling and the interior build quality and features and as good as any Japanese or Korean SUV sold in the same price range.
But, the Proton X70 SUV does not have a Volvo engine, gearbox or 4×4 system and this is a fact. If you have been fooled by a Proton sales-person then you should take it up with their management to set things right with customers as this is false advertising and it is not good for the brand in the long run.