Cars
Published on December 5th, 2019 | by Subhash Nair
0
How did Hyundai Become one of the Largest Car Companies?
The car industry isn't just competitive, it's also highly regulated. So how did a company that only produced its first vehicle in the mid-1970s come to be loved and embraced by millions across the world? Well, just like our motoring industry, Hyundai had a start with Mitsubishi. And while they had the advantage of an Italian design on their first vehicle,the company had an uphill battle ahead of them.
Their cars suffered in the earlier years, so they had to settle on an effective strategy – keep their cars value-oriented and offer unbeatable manufacturer warranties. In the mid-2000s, it was clear to Hyundai that they needed to transform the way their cars were perceived.
Enter Thomas Bürkle. Bürkle was the designer who helped bring legendary E46 3-Series and 2nd generation 6-Series BMWs to life and also had experience at Mercedes-Benz. Hyundai put him in charge of creating a new image for the brand with a clean sheet to start off on.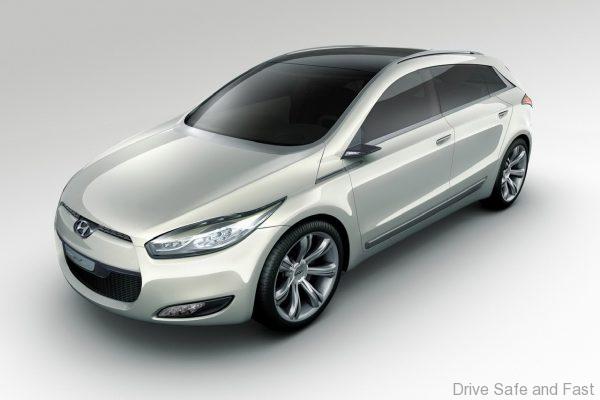 This, his Hyundai Genus concept car was created to preview the look of Hyundais to come. He put all of his efforts into creating the very recognisable 'Fluidic Sculpture' design which is now an integral part of all Hyundai vehicles.
Today, Hyundai vehicles are kept looking sharp and avant-garde through the collaboration of their many design centres located around the world. Think about it, a Hyundai in Malaysia cost less than half what its premium German rival does. And yet, it inherits the design maturity from established designers in that field.
The maturity in design is even more apparent when you put your typical Hyundai up against a direct rival. The lines and proportions tend to be more striking and ground breaking.
Next generation Hyundai models like the Kona and Palisade are even more upmarket in look and feel. That's probably down to the company's new Chief Design Officer, Luc Donckerwolke who has luxury cars like the Bentley Flying Spur in his portfolio.
But design was only on a part of the Hyundai success story. Their product planners also realised they had to leverage their capabilities in steel production to create the safest possible vehicles. From the early 2000s to the late 2000s, Hyundai tripled the strength of the steels used in their vehicles from about 500 megapascals to 1500 megapascals. This means that Hyundai vehicles aren't just safer, but also lighter than ever before.
Hyundai is the ONLY car manufacturer with an integrated steelworks. This allows them to keep their cars ahead of the curve in terms of safety. And no matter which market they're building for, Hyundais all get the same treatment with regards to construction quality. They even went as far as crashing an American and a Korean spec Sonata together to prove it!
That also means that Hyundai models sold here are built to the toughest international safety standards. Malaysians are a lot safer in any Hyundai, given how often accidents occur here. And because they've been internalising a lot of their development and manufacturing, they have greater management of their costs, which leads to better value for money cars and cheaper spare parts. Nowadays, a typical air filter or oil filter on a Hyundai can cost a fraction of the price versus its Japanese equivalent. Things just aren't the way they used to be with these Korean cars.
And you can see that in the performance and motorsport department as well. Hyundai have been building engines and transmissions for decades now. They've taken their experience in the field to create everything from turbocharged, direct-injection motors to dual-clutch transmissions for world-class reliability and fuel efficiency.
They've even had a permanent presence at the Nürburgring since 2013 where they regularly test and develop models for longevity and improved performance. Their own WRC team and 'N' motorsport branding have taken the racing world by storm, producing consistent podium finishes in the last few years.
In Malaysia, the Hyundai i30 N was only just launched. It has the kind of performance to take on long established rivals from Japan and Europe which is astonishing considering how much younger Hyundai is as a company. And while it is priced rather high, cars like the i30 N are statement cars that are often sold as 'loss-leaders' to enhance the brand image of a car company. It's the kind of car that's going to age well and be appreciated by enthusiasts for decades to come.
In terms of overall product quality, Hyundai's leap forward has certainly been felt by rival automakers in the USA. With large SUVs like the Hyundai Palisade showing Americans what the company can achieve, it's only a matter of time before the Hyundai brand starts to supplant their own national carmakers there.
So how exactly has Hyundai come to be one of the most successful carmakers in the world? By investing in tech, facilities, design and people. Hyundai takes the latest developments in the automotive industry and creates cars that get you the look and feel of a premium car at a rather reasonable price.
That's why their cars are extremely popular in ASEAN. In the last year alone, sales of Hyundais in the Philippines increased by over 9%, with even more impressive growth in Vietnam over the last year alone. And because Hyundai make loads of different vehicles, ranging from performance cars from Hyundai's N Division to pick-up truck derivitives of their large SUVs, the company has huge appeal in more mature markets like Australia, the US and the UK.
And the company continues to grow in the right direction, with investments amounting to US$40 billion lined up for the next few years as the industry transforms once again. We're already seeing how quickly the company can transform aspects of their products, like infotainment, to be more polished and integrated in their current generation vehicles.