Automotive
Published on April 28th, 2020 | by Subhash Nair
0
Corolla and Camry Widebody Renders Show Their Potential
Toyota has been on a long and sustained campaign to make their brand synonymous with sportiness. They've won and stuck to World Endurance Championships where other big brands have pulled out. They've exceeded at World Rally Championships with consistent wins. And locally, we see year after year of Gazoo Racing Festivals. But what about the cars they sell? The new Camry and Corolla are massive improvements over their predecessors. Both are built on the excellent bones of the Toyota New Global Architecture platform and the designs are much cleaner and sportier than before.
The designs have improved so much over the last generation that automotive renderer 'BradBuilds' gave the two models virtual widebody treatments that worked out great. First off, the Camry: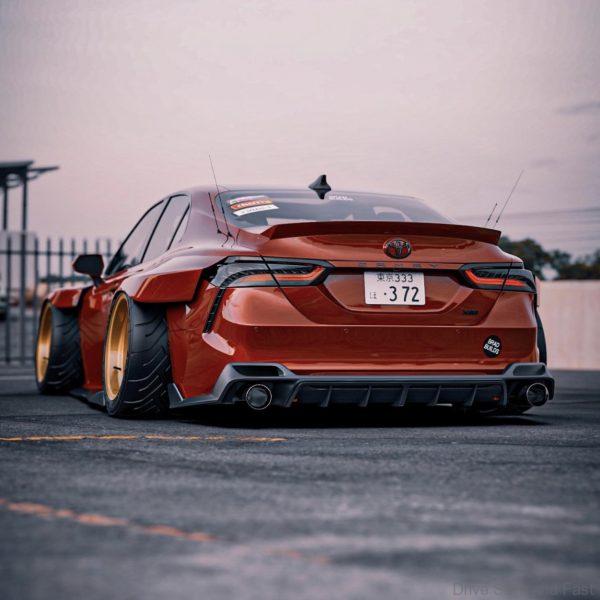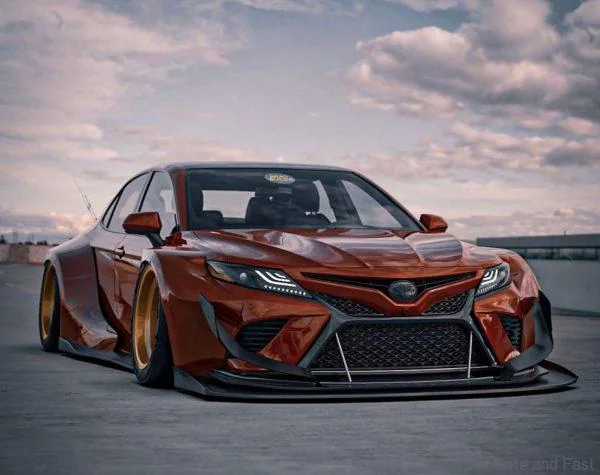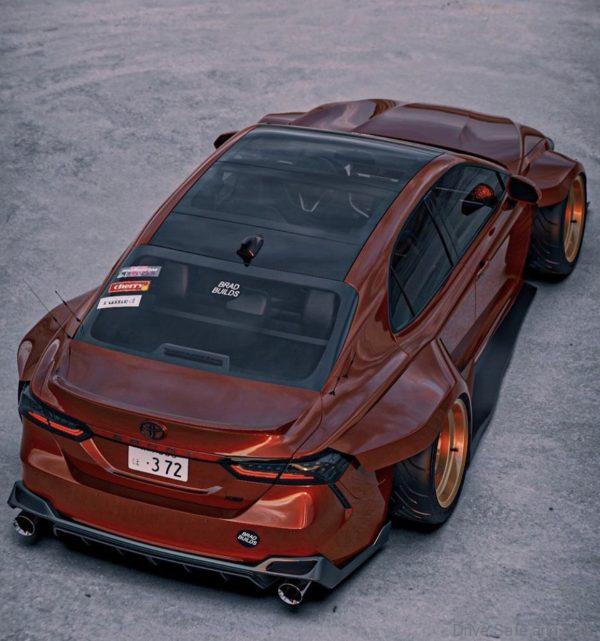 This rendering is based on the US-market XV70 Camry which sports some minor differences in design, particularly around the front grille and headlights.
The Corolla also gets the wide body treatment with new wing mirrors, spoiler, twin exhaust pipes, a diffuser, and more to complete the look. Both models have their rear door handles removed for a more coupé-like appearance. The artist has used the international version of the Corolla for this render, as the US-spec Corolla has a different front grille.
Now we're not saying you should go out there and modify your new Corolla or Camry. The guy who carried our these renderings usually deals with cars that already have some sporty history or sporty variants. It just shows that the designs by Toyota have indeed shifted over the last few years.
Toyota Corolla (E210) Design Brief
Toyota shook up the midsize sedan ranks with the new-generation Camry, and now the compact sedan segment is in for a jolt with the 2020 Toyota Corolla sedan. From every angle, the new Corolla sedan looks lower and leaner, tauter and tighter. Powerful fender flares and generously curved fender top surfaces accent its sculpted, athletic core.
The design team called its working concept "shooting robust," because they were shooting for a robust, confidence-inspiring stance. Yet, they had to maintain ample space for practical, real-world use. That's why people buy sedans, after all.
The 2020 Toyota Corolla sedan rides on a 106.3-inch wheelbase, like its predecessor, yet any commonality ends there. Corolla sedan's dynamic performance and stance benefit greatly from wider front (+0.47 in.) and rear (+0.87 in.) track dimensions. The front overhang was shortened by 1.3 in., and the rear overhang extended by more than half an inch. Height was reduced 0.8 in., and the hood lowered 1.4 in. for better forward visibility, made possible by mounting the engine lower. Those changes, plus many others, reduce the center of gravity by 0.39 in. That's just one part of the transformation that has turned the Corolla sedan into a highly nimble, engaging machine to drive.
The bold front fascia details vary by model grade, with the SE and XSE putting on the sportiest face, including a body-color chin spoiler and aero stabilizing fins to emphasize the wide stance. The slim, J-shaped Bi-Beam LED headlamps wrap deeply into the front fenders and give the Corolla sedan a steely stare and a distinct nighttime signature. The sporty SE and XSE grades use triple J-shaped clearance lamps with LED lights along with LED turn signals, creating a unique design signature.
The available Adaptive Front-lighting System (AFS) provides a wider field of light and steers the low beam in the direction of the turn, based on steering angle and vehicle speed.
The rear leaves a distinct lighting impression as well, with narrow combination lamps that wrap deeply into the fenders. All 2020 Toyota Corolla sedan models use LEDs, the type and style varying by model grade. The sporty grades feature smoked outer light lenses.
Toyota Camry (XV70) Design Brief
The Toyota Camry development team aimed for a styling design concept that achieves strong harmony between refinement and a sensual athletic image, creating a new approach to the market. The result is a new signature design language that takes the car into a beautiful and futuristic new direction.
There were three primary design goals when penning the all-new Camry: a distinctive, low center of gravity that results in a firm wide stance; a practical-yet-emotionally styled cabin profile, and a sporty and upscale image both inside and out. These design goals have resulted in a new type of sedan that's both exciting to look at and, more importantly drive, reestablishing itself as the new standard in the mid-size sedan category.