Automotive
Published on April 10th, 2020 | by Subhash Nair
0
Will the Peugeot 2008 Come with Focal Audio in Malaysia?
Most car manufacturers, especially those with premium aspirations, tend to partner up with recognised hi-fi audio specialists for in-car entertainment. For Peugeot, the brand they've been working with is called Focal, a French company that has been producing loudspeakers home and studio use since 1979.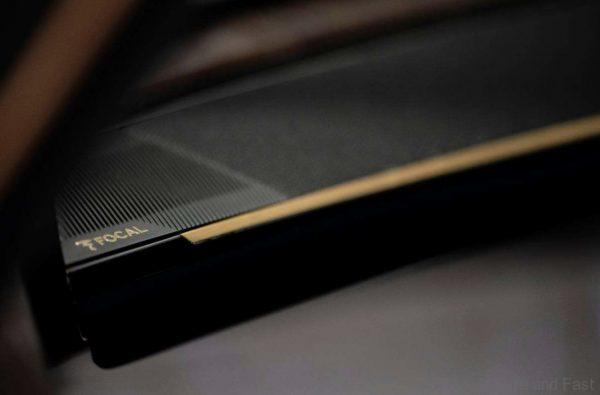 Focal and Peugeot began working with each other in 2014, but the first Peugeot models to receive Focal speakers were the new 3008 and 5008 in 2016. These two models are now locally-produced in Gurun, but they don't seem to be equipped with Focal audio systems.
But there's a possibility the all-new Peugeot 2008 might come to Malaysia with Focal Audio. This segment of the market is rather crowded, and when the Proton X50 joins in, other manufacturers will need to throw all they have got to compete.
On the 2008, the Focal audio setupfeatures 10 loudspeakers including four aluminium inverted dome tweeters, four 165 mm woofers an 80 mm centre channel with Polyglass cones as well as a 200mm triple voice coil Power Flower subwoofer. These are all tied to a 515- watt 12-way hybrid class AB/D active amplifier.
Here's the press release with more information about Focal and how their speakers are integrated into other Peugeot models that aren't available in Malaysia.
PRESS RELEASE
Since 2014 and more particularly since 2016 with the launch of the new 3008 & 5008, PEUGEOT has partnered up with the prestigious French brand FOCAL to design its on-board hi-fi systems. The two tricolour manufacturers share identical brand values, an essential starting point for a perfect collaboration.
FOCAL is recognised as a world leader in the manufacture of hi-fi solutions. Based in Saint-Étienne (France), this French company manufactures loudspeakers for the home and multimedia, audio systems for cars, monitoring loudspeakers for recording studios and audiophile headphones. All Focal products are designed and developed in France: they enjoy nearly 40 years of innovation in exclusive acoustic technologies.
Focal engineers are involved very early on in a new vehicle project. From the very first architectural sketches, many criteria are decisive in order to give the best possible sound image while respecting the criteria of feasibility, layout, performance…
Mapping, for example, which makes it possible to send navigation messages only to the driver, while the other occupants listen to music,
Zoning, which allows the contents to be fully customised, placing each passenger in their own sound bubble, without mutual interference.
Whatever the source emitted, the acoustic dashboard ensures exceptional sound distribution, foreshadowing future uses of sound broadcasting in the car.
NEW PEUGEOT 2008
2019: thanks to the FOCAL Premium Hi-Fi System with 10 speakers, driving in the city and in the great outdoors on board the new SUV PEUGEOT 2008 is a real pleasure. Once again the result of co-design work and cross-design of the strategic parts (upholstery, doors, grilles, etc.), the acoustic installation is perfectly suited to the urban SUV. Long development sessions on prototypes guarantee the high quality of the Focal sound and the richness of the music scene, for the enjoyment of music fans as well as the most demanding music lovers.
Much more than just a partnership
With PEUGEOT and FOCAL joining forces to create an exceptional listening experience in the car, the two brands are also working together beyond the mere design of a Hi-Fi system tailored to a vehicle. Indeed, they are committed to all the details upstream and downstream that will simply serve the sound, the creations and participate ever more in a unique experience. Therefore, to fully discover and feel the mastery of the FOCAL Premium Hi-Fi System on board PEUGEOT vehicles, the teams called on French composer Benjamin Shielden to write a musical track: Golden Lion. This exclusive track, through strength and greatness, showcases the quality of the audio system and listening environment during demonstrations.
PEUGEOT and FOCAL share their constant quest for acoustic perfection while imagining their common future.