TechTalk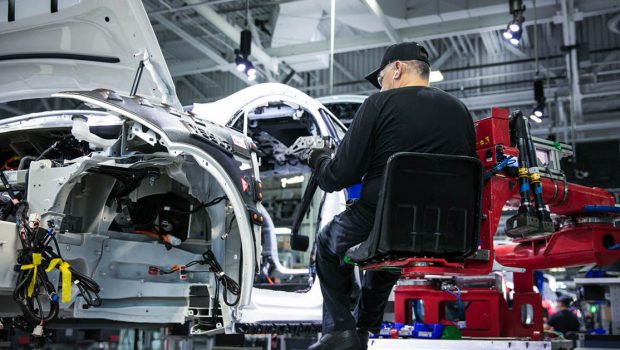 Published on June 10th, 2020 | by Daniel Sherman Fernandez
0
Tesla Factory In Britain Might Not Happen
Should Malaysia be pitching for this project?
Tesla boss Elon Musk has no real intention in setting up a Tesla factory in Great Britain any time soon. When interview by the media, his answer was "no" as the 'Brexit' deal brought too much uncertainty with it.
Now the UK Department for International Trade (DIT) wants to use financial aid to overcome these uncertainties and the British car buyer absolutely wants a Tesla plant in Britain producing right hand drive Tesla's for local sales as well as export to right hand drive markets in ASIA.
The British Department of Foreign Trade wants to lure Tesla to Britain and a proposed location has already selected. The ministry is reportedly now looking for a four million square foot (37 hectare) site on which Tesla could build research, development, and manufacturing facilities. The best candidate is currently an industrial park in the county of Somerset in south-west England where the entire park covers an area of ​​263 hectares.
A new car production could strengthen confidence in the British post-Brexit economy.
DIT sees the advantage of a UK location in the production of right-hand drive vehicles. In addition to the home market, this would be the EU countries Ireland and Malta as well as the Channel Islands and the Isle of Man where this is a volume that is very manageable in terms of volume with annual sales of around 150,000 vehicles.
It also must be noted that most manufacturers produce left and right-hand drive vehicles on a modern production line without any problems; special production in a left or right-hand drive country is not necessary.
For Tesla, a location in the UK would be a bit of a return to part of its roots: After all, Tesla's first model, the Roadster, was a converted Lotus Elise. The sports cars, including their slightly modified body, were made at the Lotus headquarters in Norwich in the very east of England.
Then the roadsters went to Menlo Park, south of San Francisco, where Tesla had bought the buildings of a former Chevrolet dealer and set up workshops and showrooms in them. Then only the lithium-ion batteries made up of thousands of laptop batteries came into the roadster, for which Tesla had specially designed a kind of small, manually operated crane.
Everyone wants Tesla right now and there is even a city in America that is building an Elon Musk statue to win the production of the Tesla Cybertruck and European Nations are vying for very cheap plots in strategically good locations and massive subsidies for the electric car manufacturer.
If the subsidies are high enough, this could work. After Brexit, this would certainly be a positive signal for the British economy. Whether a vehicle is intended for right-hand or left-hand drive countries usually does not matter when choosing the location of the production facility.