Motorcycles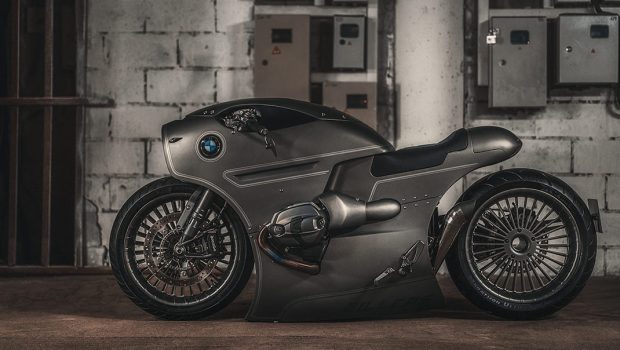 Published on July 19th, 2020 | by Daniel Sherman Fernandez
0
BMW R nineT Customised by Zillers Garage
The BMW R nineT continues to be a 'wicked' looking street bike with endless possibilities for the avid bike enthusiasts and also for the retro tuner. Launched by BMW in 2016, this street bike has evolved over the years and there is still not real rival to its classic good looks and its 'thrumming' power-plant.
The BMW R nineT range was launched in Malaysia in April 2017 and since then its sales has not been the best as prices were a little high when compared to its rivals from Japan. With its asking price starting at RM82,900, this makes it some RM13,000 more expensive than the Kawasaki Z900RS which retails for RM69,900.
Anyway, this BMW retro motorcycle that has been highlighted here comes with the support of BMW Motorrad Russia.
It is a tuned-up, futuristic version of a stock R nineT and Commissioned by BMW Motorrad Russia to be remodelled into this sleek aviation inspired showpiece.
Underneath the curvaceous yet sleek body, it is impossible to tell that beneath it all lies a 2016 BMW R nineT. Entirely wrapped in hand-forged aluminium panels, you can just see the aluminium heads of the air cooled flat twin boxer 1,170 cc engine poking out from the sides of this pod shaped bike.
The sci-fi aviation theme of this custom is continued with the enclosed handlebars and the lack of any visible gauge cluster or windscreen.
A Motogadget Motoscope mini speedometer sits within the arch atop the handlebars, along with a set of seamlessly integrated push buttons that controls the custom fabricated mono LED headlight and taillight. Four LED indicators on each end has been made to look like rivets to blend in with the aircraft inspired theme.
For added flair and flamboyance, this cyberpunk BMW does not rest on any side or centre stands. Instead, the bike rests on its belly pan. The shot you see below is the bike in its parked state. A set of buttons on the handlebar hump controls the pneumatic system to raise the bike when it is time to ride. Not the most practical of solutions, but it's one hell of a party trick.
It's not all style however for this show bike, there is some practicality built into this retro-futuristic bike too, with the tail hump containing a slide out compartment that houses a USB charger along with a battery charging socket.
Nearly everything on display is built from scratch. This includes the beautifully crafted stainless steel two into one exhaust that emerges in a single muffler on the left. There is also an all new wiring loom too to control the added electrical features like the handcrafted pneumatic lift system. The custom work even extends to the hydraulic clutch and brake master cylinder, not to mention the custom foot controls and clip ons.
The icing on the cake would be the 18' machine aluminium turbine inspired wheels, that will legally be able to turn on public roads thanks to the license plate mount on the swing arm out back.
Although painted in a muted battleship grey throughout the bike, only broken up giant BMW roundel and the subtle light grey pin striping, riding this custom R nineT down the highway will definitely not stop people from ogling at it as you fly past.
Research and Text by Joshua Chin