Automotive
Published on August 14th, 2020 | by Subhash Nair
0
All-New Honda City Open for Booking in Malaysia!
The long awaited 5th generation Honda City is now officially open for booking and is on its way to Malaysia soon. The three variants of the City will be powered by a naturally-aspirated 1.5L DOHC i-VTEC, while a separate Honda City RS will come with Honda's i-MMD hybrid system. The i-MMD system has never been featured on a sedan of this segment.
We saw indications at last year's Tokyo Motor Show that it would be coming to the new Jazz, but a City with the i-MMD motor is a bit of a surprise. Also, we're not getting the 1.0L turbo engine just yet.
About the new 1.5L DOHC i-VTEC
This engine is new for the City in Malaysia. The current generation City Hybrid had a similar engine, but in the next generation the engine is coming in without electrification and is expected to produce more power as it's doing all the power generation by itself. Expect an output of over 120PS and 145Nm of torque based on how it's tuned in other markets. Beyond that, expect the same CVT to return.
About the new i-MMD engine
The i-MMD (Intelligent Multi Mode Drive) system is a pretty cool hybrid system that uses a 1.5L DOHC i-VTEC engine in a hybrid electric setup. Honda are using the 'e:HEV' name for this umbrella of vehicles. What's really cool about this system is that it's capable of producing 253Nm of torque, more than what's offered on some much larger sedans. To learn more about this system, we did an article, which you can check out here.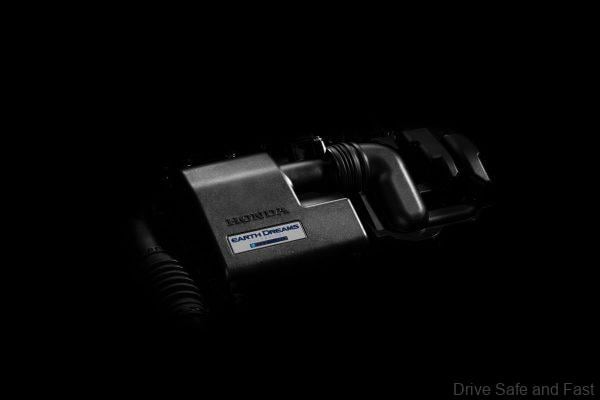 City RS Equipment
You can expect the City RS to be dressed up a little more than other variants. It will feature new LED headlights (V spec will get this too) with LED DRLs, new LED taillights, new black finished wing mirrors, 16″ dual tone aluminium alloy wheels.
Other Equipment
In typical Honda fashion, the new City will introduce some new equipment to the segment. This includes Honda LaneWatch on the RS & V variants, as well as an Electric Parking Brake.
For more on the upcoming Honda City, check out the press release below.
Press Release
Honda Malaysia (or the Company) today announced that the All-New City is now open for booking at Honda's 101 authorised dealerships nationwide.
The 5th Generation All-New City in four new variants is set to revolutionize the automotive industry especially the B-segment with its cutting-edge design, superior acceleration and class-leading advanced features. The introduction of the All-New City RS intelligent Multi-Mode Drive (i-MMD) in Malaysia will also be the world premiere which is targeted for Q4 of 2020.
Commenting on the All-New City, Honda Malaysia Managing Director and Chief Executive Officer Mr. Toichi Ishiyama said, "The City has proven to be an important model for Honda Malaysia, a favourite among many Malaysians for its spaciousness, practicality and safety features. Since its introduction to the Malaysian market in 2001, the model has an accumulated total sales of 351,000* units with the most sought-after 4th Generation City which was launched in 2014 contributing more than 205,000* units and upholding its No.1 position in the B-segment. The launch of the All-New City RS with new powertrain in Malaysia will be the world premiere and being introduced for the first time ahead of other countries. We believe that this new model will excite the market with its advanced styling and engineering as Honda continues to lead the way in pioneering benchmarks and introducing Next Generation Advanced Technology that is ahead of its time."
In the Honda line-up, RS is conceptualised as Road Sailing, where one can imagine driving far away and sailing along the road majestically with an uncompromising driving performance. RS is also recognized for Honda's sporty and stylish appeal with a combination of advanced features. The All-New City RS portrays a sporty outlook with new appealing features that sets it above its class.
For the first-time in Honda Malaysia, the All-New City RS will be powered by the new i-MMD powertrain. The i-MMD system, globally known as e:HEV, spearheads Honda's Next Generation Hybrid Technology to realize outstanding environmental performance without compromising driving enjoyment. The new powertrain provides high efficiency electrification combined with direct and smooth response. The i-MMD powertrain was previously only available in Honda's line-up of large class models.
To offer the advanced technology across all other Honda models, the engineers at Honda R&D have adapted a more compact and efficient i-MMD system to a smaller-sized vehicle. In its quest to provide the Joy of Driving for the All-New City RS, the i-MMD powertrain delivers best-in-class high torque of 253Nm for a powerful and smooth acceleration that performs better than a C-segment and equivalent to a D-segment or a 2.5L Naturally Aspirated engine torque. The All-New City will also be offered with a new 1.5L DOHC i-VTEC powertrain which is the newest engine in its segment to provide an ideal balance of performance and fuel efficiency.
The All-New City RS's avant-garde exterior design accentuates a sense of large vehicle size class. It features New LED Headlights (RS & V) with LED Daytime Running Lights (DRL) as well as New LED Taillights to signify an unrivalled exterior look. The New Black Door Mirror** creates a two-toned expression of the body colour, making the All-New City RS stand out above the rest. The aesthetically attractive 16" Aluminium Wheels (RS & V) in dual tone** further compliments the sporty design of the car. The outer diameter on a pair of spokes gives a sense of a rim-less appearance and makes the wheels look larger. Overall, the All-New City RS impresses on the exterior made possible by the cutting-edge design and sleek appearance.
The All-New City boasts a couple of B-segment firsts, setting a benchmark equivalent with C, D and SUV segments with features such as Honda LaneWatch (RS & V), a camera based advanced safety technology which assist to monitor blind spots, making it easier for the driver to change lane or make turns. Replacing the traditional handbrake lever, the All-New City RS's new first-in-segment Electric Parking Brake (EPB)** provides convenience to the driver with just a lift of a button, while appearing trendy and technologically advanced.
With first in its segment pioneering advanced technology, unparalleled performance and exceptional design; the ambitious All-New City is unmatched in the B-segment and will continue to stand as Malaysia's favourite among working adults, young executives as well as young families.
In conjunction with the recent announcement by the Government on the PENJANA sales tax exemption scheme which provides financial aid to new car buyers, Honda Malaysia is pleased to offer new car buyers with a RM1,000 Service Voucher*** under the 'All-New City Special Early Booking Programme'**** for customers who book the All-New City.
Customers are invited to join the upcoming nationwide tour starting 24th August 2020 to view the All-New City RS i-MMD world premiere. Stay tuned for more exciting updates and log onto www.honda.com.my for more information on the nationwide tour schedule. For more information, customers may call Honda's Toll-Free number at 1-800-88-2020 or visit any nearest Honda authorised dealers to book the All-New City now!