Automotive
Published on August 3rd, 2020 | by Daniel Sherman Fernandez
0
Nissan Serena S-Hybrid CVT Control Reprogramming Recall
If you are driving a Nissan Serena S-Hybrid, the C26 model which is fully imported, please take note that Nissan Japan has just issued a reprogramming recall on the CVT (Continuously Variable Transmission) Control Unit.
CVT Explained: The CVT (Continuously Variable Transmission) provides smooth and "stepless" ratio changes, unlike conventional transmission systems that use sets of fixed gears.
Nissan appreciated the CVT's benefits of fuel economy and seamless acceleration from an early stage and was the world's first car manufacturer to offer CVTs for engine displacements as large as 3.5 liters. Today, Nissan's CVT technology offers smooth and fuel-efficient "fun-to-drive" performance in an extensive range of Nissan models, from the compact vehicles to their MPV's all the way up to high-powered luxury vehicles.
RECALL Explained: This recall is required for the CVT Control Unit to allow your Nissan Serena S-Hybrid to perform at its optimum level.
Nissan Serena S-Hybrid Explained: The Serena S-Hybrid gets most of its power from its MR20DD engine, which is one of the smoothest, most refined mass market 4-cylinders available. The engine puts out 150PS and 200Nm of torque and has been upgraded with a dual-arm tensioner which reduces fuel-efficiency. As the name suggests, there is also a little electric motor involved in the powertrain. This 2.6PS, 48Nm motor does help manage fuel consumption in this large family 7-seat vehicle. This Nissan Serena S-Hybrid arrived in Malaysia in July 2013 as a fully imported family vehicle at an asking price of RM149,500.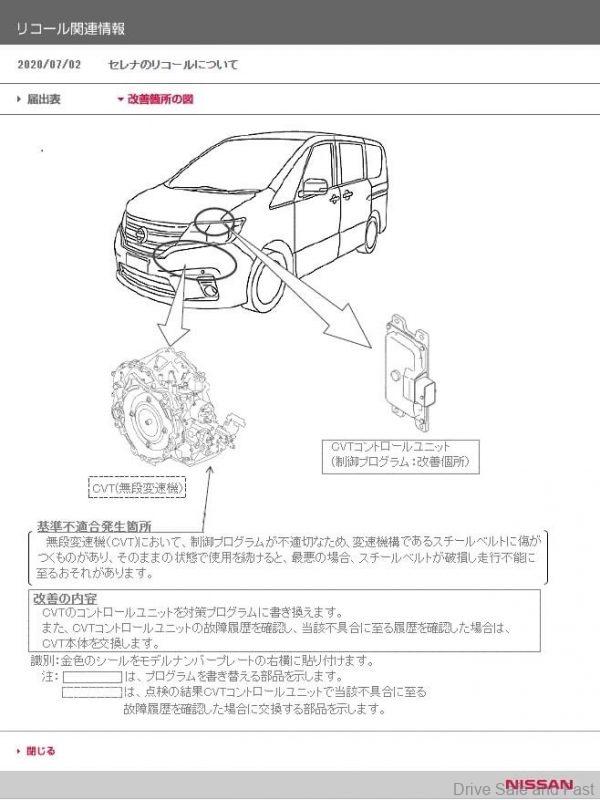 Here are some of its functions:
1) It acts as the engine's starter motor – this is important because the Serena S-Hybrid has an auto start-stop system which cuts off power when the engine idles. A regular starter motor would wear out much faster if used for this sort of application. Here though, the electric motor is equipped for heavy duty use and should last the life of the car. ETCM says that it has yet to hear of problems with the electric motor from previous applications
2) The motor handles energy regeneration when the vehicle is braking or decelerating.
3) The energy stored is also used by the electric motor to provide a short burst of power when accelerating. A 1-second boost of 50Nm of torque comes when the car moves from a standstill. This reduces a significant amount of fuel consumption, as petrol engines are notoriously wasteful under acceleration.
Nissan's brand guardian in Malaysia, Tan Chong will be informing all owners in the coming weeks to come into their many dealerships nationwide for this CVT Control Unit reprogramming work to be carried. This service will be FREE OF CHARGE and the process will take about 45 minutes or so depending on how busy the service center is.
Affected Unit: HFC26-100001 ~HFC26-187699
Manufacture date: 3 July 2012~ 2 December 2013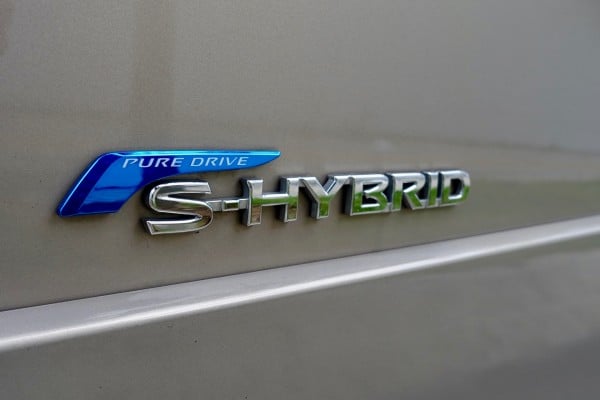 You can call the Tan Chong 24 hours' customer care line at 1800-88-3838 to schedule an appointment.