Cars
Published on October 29th, 2020 | by Subhash Nair
0
Proton X50 Flagship vs X70 Executive: RM105K Comparison
You may have noticed something following the launch of the Proton X50 – the pricing of the flagship model overlaps with the pricing of the X70. Most car companies try to avoid situations like these as one model may end up 'cannibalising' the other – a customer with X amount of money to spend will have to choose between two products from the same showroom and the more appealing product will end up lowering the sales of the other. Since we haven't test driven the X50 yet (our Bahasa Malaysia sister site, GohedGoStan has), we think it's best to just do a spec comparison now between the similarly priced X50 Flagship and X70 Executive models.
COST
Let's start with the pricing. The X50 Flagship is currently priced at RM103,300. However, there are a few caveats to this price. Firstly, it only applies to those buying in Peninsular Malaysia. Buyers in Sabah and Sarawak will have to pay RM105,300 for the same exact car. The X70 does not suffer from this penalty, for whatever reason. Secondly, this price of RM103,300 includes the SST discount that is valid for 2020 only. Given that bookings have gone beyond Proton's actual capacity to produce these cars, if you haven't already booked one, you're probably not going to get this price. With the X70 Executive, the price is normally RM106,800 with SST throughout Malaysia. But with the current SST discount and the Penjana and Tax Holiday package, you can drive this car away for just RM101,000. That means that right now it'll cost you less to buy an X70 Executive than it would to buy an X50 Flagship.
However, there are other cost considerations to take into account. The road tax is nearly RM360 a year on the X70, while the X50 costs just RM100 a year. Presumably, the X50 being a lighter car with a more modern, small displacement engine, will consume less fuel than the X70. The official figures show 6.4L/100km for the X50 versus 7.5L/100km for the X70. Over a year of driving 20,000km, this works out to a conservative estimated RM350-RM400 a year difference (given RON95 costs RM1.65 a litre) in fuel cost.
Insurance costs will vary more wildly, but they shouldn't be that different. There are also other factors, like the cost of servicing that's hard to factor in at this point, so we won't bother.
Chassis and Dimensions
A very important consideration that may escape many customers is the CLASS of vehicle. Sure, the X50 has more bling and is newer, but it's fundamentally a smaller car with more mechanical limitations.
Let's talk about the dimensions. The X70 is longer by 18.9cm, wider by 3.1cm, and taller by 8.5cm. The wheelbase on the X70 is 7cm longer. These are pretty significant differences that give the X70 a lot of practical benefits beyond having more room for occupants.
The fuel tank in the X70 holds 15 litres more fuel and the rear suspension is fully independent where the X50's uses a torsion beam setup. Most modern vehicles with rear torsion beam suspension aren't that bad, but multi-link suspension naturally does comfort better, especially for rear passengers.
Engine and Performance
Both these cars come with petrol-powered, DOHC, turbocharged motors with direct fuel injection and variable valve timing with 4 valves per cylinder. However, there are significant differences in other regards. The 1.5-litre engine in the X50 Flagship is a 3-cylinder while the 1.8-litre engine in the X70 is a 4-cylinder. The biggest, and perhaps only advantage of the smaller 3-cylinder engine is that it's more fuel efficient. This is due to the smaller displacement and the lower frictional losses of having one less piston.
3-cylinder engine designs have 2 major disadvantages. Firstly, they have a natural imbalance is usually solved with a balance shaft. If not properly engineered, a 3-cylinder can be mighty rough. That being said, there are many very well engineered 3-cylinder engines, such as BMW's B38 1.5-litre. Whether this engine will be as smooth and free-revving remains to be seem. The 2nd problem 3-cylinder engines have is that power strokes happen less frequently than they do on 4-cylinder engines. This means that when the engine is at lower revs, they tend to run a little rougher and be less capable than engines with more cylinders. Again, these are problems that can be overcome with the right engineering solutions.
There's a reason why the 4-cylinder engine became the industry standard for everything from economy cars like a Perodua Myvi to luxury limousines like the BMW 730i. They also lack the rocking vibration found on 3-cylinder engines.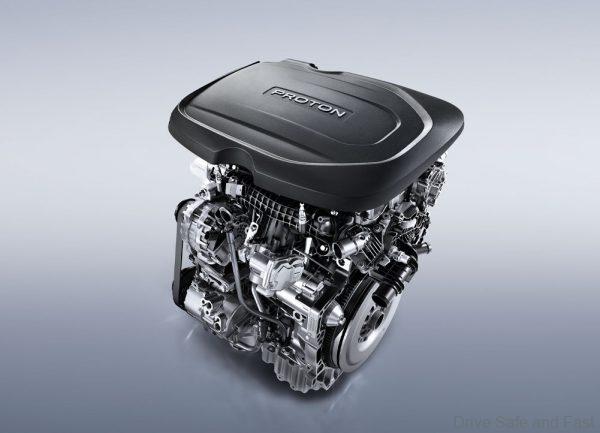 In terms of power output, the X50 Flagship has 175hp at 5,500rpm and 255Nm at 1,500rpm. The X70 Executive has 181hp at 5,500rpm and 300Nm at 1,750rpm. They both use a 7-speed dual clutch automatic with a wet sump. That being said, the X50 will accelerate to 100km/h from a dead start in 7.9 seconds, while the X70 will do the same in 9.5 seconds despite the power difference most probably because it weighs nearly 300kg more. They both have a top speed of 195km/h.
Safety
Both of these vehicles come with 6 airbags, Stability Control, ABS and EBD. However, the X50 Flagship gives you active safety systems. This includes Lane Keeping Assist, Collision Warning, Autonomous Emergency Braking, Blind Spot information and more. In our books, these active safety features are the best reason to consider buying an X50 Flagship over the X70 Executive.
Other Features
Of course, buying a car nowadays is also very heavily about the additional toys and gizmos that come attached to the vehicle. And if that matters to you, then the X50 Flagship should be your choice. It has the X70 Executive beat in (almost) EVERY regard.
Let's get the X70 Executive's wins in this category out of the way first. The most significant is the availability of a power boot on the X70 Executive. The X50 Flagship has a 6-speaker system while the X70 Executive gets an 8-speaker setup. Another slight advantage for the X70 Executive here is the dual zone climate control system here. The X50 Flagship's climate control is a single zone system. The X70 Executive also has the X50 Flagship beat in the number of USB ports it has.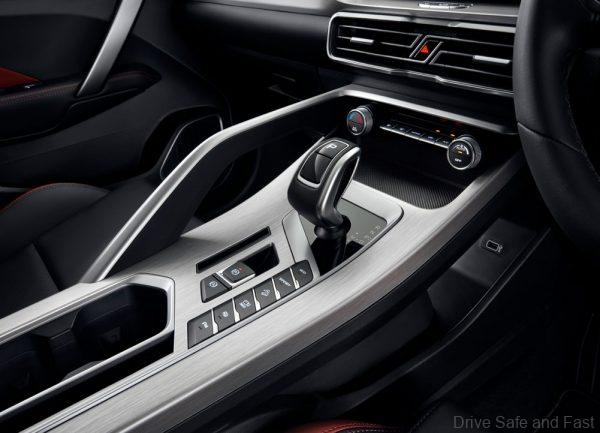 In all other regards, the X50 Flagship wins, as far as we can tell. It has a larger infotainment screen (10.25" versus 8"), Auto Parking, more parking sensors, active cruise control, auto up and down on all four windows, high beam assist, and a tyre pressure monitoring system. The X50 also has more advanced connectivity features, enabling users to perform actions like remote start and climate control preconditioning through the Proton Link app.
The X50 Flagship also comes with a HUGE panoramic sunroof, but some Malaysians will not see this as a plus, so we've separated it from the rest of the list.
Looks
Of course, looks are subjective, but we think both of these cars are pretty good looking. It is worth noting though, that the X50 Flagship has more colour options and gets a dual tone look. The interior is also finished with dual tone upholstery.