Automotive
Published on December 3rd, 2020 | by Subhash Nair
0
An Electric MINI John Cooper Works Is In Development
MINI finally arrived at a fully electrified vehicle last year and while it had a less than impressive range, most fans were just happy they finally had an all-electric option at all. In Malaysia, this was evident, as all 26 MINI Electric units sold out by October, just a couple of months after it was launched.
Now it seems the brand will be taking this electric platform to new performance heights with a John Cooper Works car.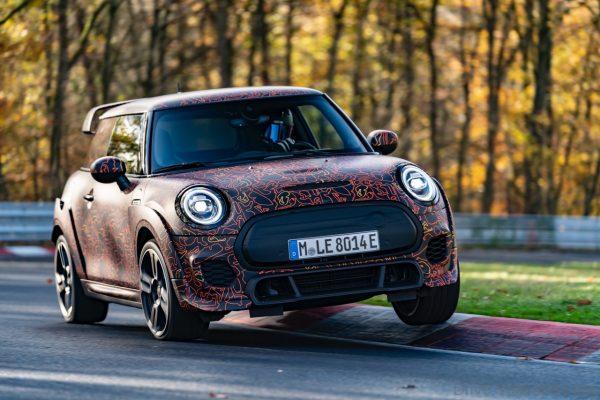 MINI shared a few photos of the car dressed in an interesting camo. No performance figures were shared. In fact, there wasn't really much to go on, but it sure does look fast, doesn't it? The only they hinted at was that the internal combustion engine would be kept alive alongside these electric models.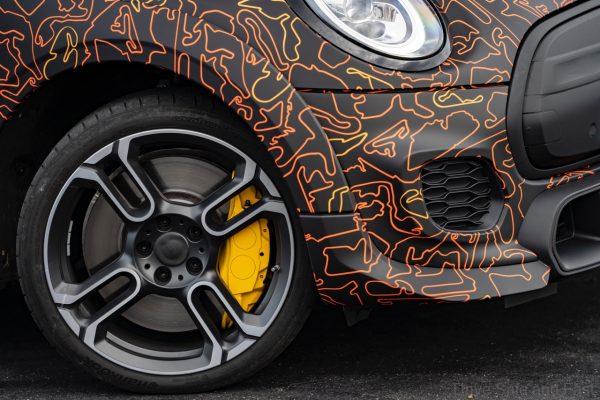 The MINI Electric JCW has a few striking features. These include the twin 4 spoke rims, bright yellow front brake callipers, and a large rear spoiler. Not as large as the one on the JCW GP, but large enough.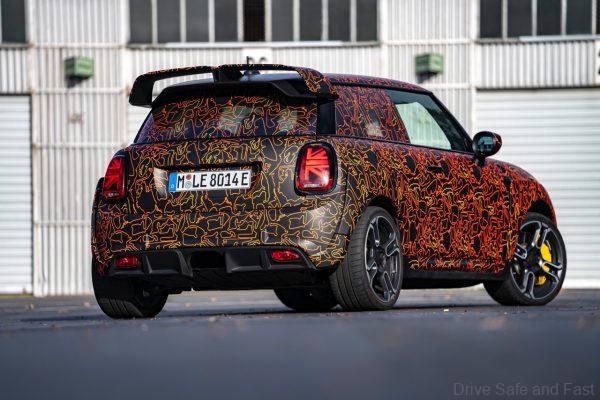 To read what MINI themselves said about this new development, check out the press release below.
PRESS RELEASE
The evolution of the MINI model range is focused on the ongoing expansion of electric mobility and offering new opportunities to experience the brand's hallmark driving enjoyment – which also opens up new possibilities for the John Cooper Works brand. Future MINI vehicle architectures mean that extreme performance and genuine driving enjoyment will also be available with electric drive as well as combustion engines.
MINI is already making great strides when it comes to electric mobility. The MINI Cooper SE Countryman ALL4 plug-in hybrid model (combined fuel consumption: 2.0 – 1.7 l/100 km; combined power consumption: 14.0 – 13.1 kWh/100 km; combined CO2emissions: 45 – 40 g/km) led to five percent of the brand's total sales being electrified. Following the highly successful launch of the all-electric MINI Cooper SE (fuel consumption combined: 0.0 l/100 km; combined power consumption: 16.8 – 14.8 kWh/100 km; combined CO2 emissions: 0 g/km), this share doubled to around ten per cent within just a few months. Based on this experience, and looking ahead to future technology, MINI is now preparing the next step in the development of electric John Cooper Works models.
"With the MINI Electric, we've shown how well brand-typical driving enjoyment and electric mobility can be combined," says Bernd Körber, Head of the MINI brand. "Now it's time to translate the passion for performance of the John Cooper Works brand to electromobility. That's why we're working to develop concepts for electric John Cooper Works models."
The current focus on the development of a MINI John Cooper Works Electric demonstrates just how important electric mobility is in terms of the brand's future direction – the goal is a unique blend of sustainability, performance and passion. "John Cooper Works models with conventional combustion engines will still continue to have an important role to play, to make sure we're addressing the wishes and needs of performance enthusiasts all around the world," says Bernd Körber. "With this new focus on electric performance, we're also creating the opportunity to sharpen the distinctive profile of the John Cooper Works brand more than ever before."