Cars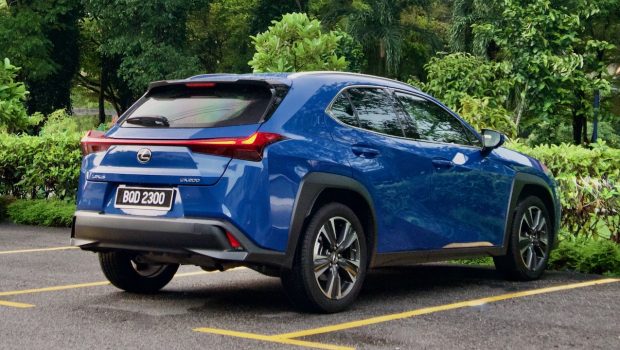 Published on April 8th, 2021 | by Subhash Nair
0
2020 Lexus UX 200 Luxury Review
In an era of turbocharging and dual-clutch transmissions, the Lexus UX 200 does things its own way.
There's a growing segment of premium car buyers who are willing to spend 'compact executive' money on something a little smaller, as long as it looks like an SUV. That's exactly the new niché that manufacturers are spending big money on today – the compact crossover. This is a segment that is relatively new, so there are no 'legacy' issues to think about. Car brands don't have to worry too much about what returning buyers might be expecting, as the expectations are pretty open still. That's why I really like the approach that Lexus has taken here with their UX.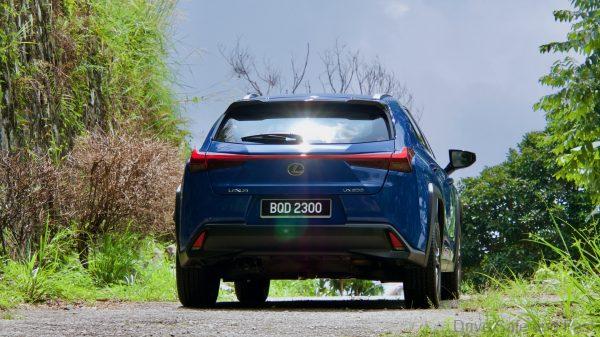 The first way that it's different from its German rivals is that there is no 'root' hatchback with the UX. There's really a sense that Lexus looked at this segment with fresh eyes and built the best little crossover they could with a focus on a unique driving experience and truly unique design appointments.
The Looks Department
This is perhaps one of the best looking Lexus vehicles on the road today. Whether or not you're a fan of Lexus' somewhat aggressive and busy design language, it's hard to argue against how distinct the UX looks. Compared to Lexus SUVs from just a generation ago, the UX has more mature and purposeful lines throughout its body. The overall flow is just a lot more coherent and the details are delightful to unpack.
Starting with the front grille which sports a 'scale mail' look flanked on each side by LED projectors that arranged like intricate jewels. Behind those, you'll find door-mounted wing mirrors with a classy and uncommon combination of black, chrome and body-coloured paint. Follow the creases through the UX's sides and you'll find they merge around back into a spoiler that's neatly integrated with its taillight. It's amazing how well it all comes together and just how much there is to discover when you really pay attention.
Inside, the UX is also quite unique. This mid-spec UX 200 Luxury comes with white and blue leather upholstery with Sashiko quilting and a unique ventilation pattern. On the dashboard, you'll find an interesting 'Washi' traditional Japanese paper texture also in blue. It's honestly the most refreshing, beautiful interiors in the segment with some of the best, most supple feeling materials we've seen in a car of this price.
The only issue is that this level of detail doesn't extend to the rear passenger compartment. Understandably, rear occupants are not a priority in a car of this class. However, for this amount of money, none of Lexus' competitors has shown quite as much neglect, particularly to legroom and to the door cards. It's not the worst place to be, but it's definitely a night and day difference moving from the front seats to the rear seats. Do not buy this car if you've got large adults to put in the rear seats often. Headroom is actually great, but legroom is extremely tight, with poor ergonomics and there are distinctly cheaper materials around the rear too.
Equipment is also on point
Another really important selling point for the Lexus UX is the amount of equipment it comes with. Lexus has spared no expense in bringing some of the best kit they have on offer.
You get LED projector headlights, 18" wheels, keyless entry and start, a 7" digital instrument cluster, dual-zone climate control, Lexus Premium Audio, a 10.3" infotainment display, a powered tailgate (hands-free), electric steering wheel adjustment, 8-way ventilated, Wireless Qi Charging, and powered front seats with driver memory function.
What's more, a lot of these are standard even on the cheaper UX 200 Urban variant. Even the Lexus Safety Sense+ suite of advanced driver-assist systems is standard, save for the Rear Cross Traffic Alert and Blind Spot Monitor.
The amount of equipment you get is definitely a major reason to consider the UX over some of its rivals in the segment. Everything but the kitchen sink has been thrown in and that's exactly what one SHOULD expect in the premium segment.
The 10.3" infotainment display is one of the largest in the segment. It features clear animations and crisp graphics. Navigating the menus is done via the Remote Touch controller. This interface is actually pretty advanced, despite the many criticisms that have been levelled against it. Audio and haptic feedback is good, but I can see why some may prefer a simpler touchscreen.
Unique, Capable Driving Character
Absolutely every premium brand selling in this segment has a turbocharged engine on offer. Many also have dual-clutch transmissions to go along. A couple even offer all-wheel drive as an option. The Lexus UX sees all of these trends and does things its own way and I have to say that the gamble paid off for them.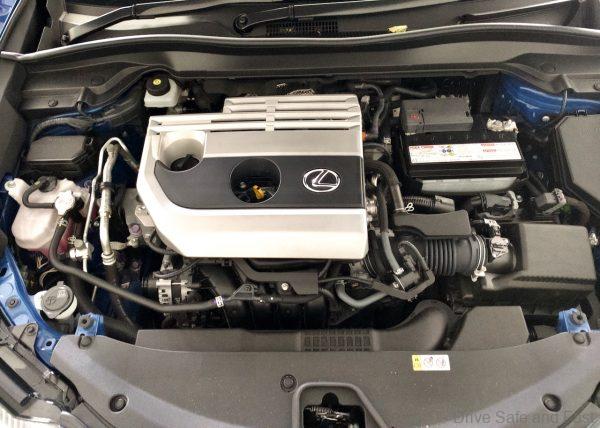 Let's start with the engine. This M20A-FKS is not your ordinary 2-litre 4-banger. For one, it's one of the most thermally efficient petrol engines available today, converting 40% of the energy in fuel into usable kinetic energy. It's extremely fuel efficient without needing to be downsized.
While on paper, 169hp and 205Nm of torque are not impressive figures, behind the wheel the Lexus UX is actually one of the most engaging crossovers. Power is immediate when you need it and it relentlessly keeps building speed. However, because it's not turbocharged, that jolt of torque isn't quite there. It makes things a little more comfortable for passengers and it delays gratification to the driver. I think overall, this produces a very unique driving experience in the segment.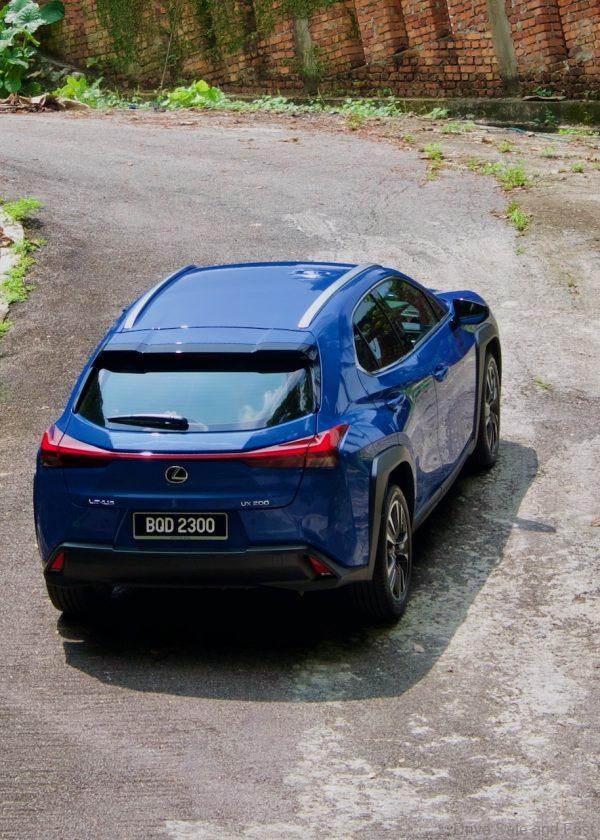 Two other elements that are key to the way the UX drives are the chassis and gearbox. The GA-C platform underpinning the UX is just plain awesome. It excels at everything, from making a relatively small car feel comfortable to instilling confidence at higher speeds. Even near the UX's top speed, it feels composed. The gearbox here launches with a conventional automatic first gear but once that initial take-off is done, it switches over to the CVT takes over. The Direct Shift CVT is perhaps the best of its kind on sale today in terms of immediacy and drive feel. It's honestly even a little sharper than the 8-speed automatic that Aisin themselves produce for cars like the Volvo XC40. However, it's not quite as engaging as the 7-speed dual-clutch boxes in some of its German rivals. That being said, if you're going to be driving it at a reasonable pace 95% of the time, this is the better option for the long run.
Value Proposition
Lexus fully-imports the UX, along with every one of their models, from Japan directly. As a result, they are always at a price disadvantage versus their competitors Volvo, BMW and Mercedes-Benz. The price of the UX 200 Luxury is RM283,888 – and that's quite a tough pill to swallow, considering you could get yourself a more usable and engaging high-spec 3 Series (330i M Sport) for less money. However, I think the Lexus UX, like every car in this compact crossover segment, exists for a specific reason.
There are buyers out there who don't want the size. Compact Executive sedans are genuinely getting larger with every new generation and some drivers are just not comfortable with sitting low to the ground and not being able to see where the hood ends. The Lexus UX gives you that command driving position, easier proportions to navigate tight roads in and even a 360-degree camera. It also has enough equipment and a unique design language, so it doesn't really feel like you're missing out on the 'premium' experience.
Sure, it's not the most powerful thing on the road, but the demographic of buyers for the UX is a more mature, sophisticated lot that is more concerned with refinement and smooth power delivery. They're also more likely to enjoy the UX's unique styling, funky colour choices, artisanal interior appointments and distinct aura. I think in that context, spending RM283,888 on this smaller, less powerful Lexus UX has a really solid business case.
Lexus UX 200 Luxury Specifications
Engine: Inline-4, 16-Valve, DOHC, Petrol, D-4S Direct Injection
Capacity: 1987cc
Gearbox: 10-speed Direct Shift CVT
Max power: 169hp @ 6600rpm
Max torque: 205Nm @ 4800rpm
Top Speed: 190km/h
0-100 km/h: 10.2 seconds
Price: RM283,888