Automotive
Published on April 11th, 2021 | by Amirul Mukminin
0
Tabung Pahlawan ATM Launched At BHPetrol Stations Nationwide
Don't forget to make a donation to our army veterans whenever you fill up at BHPetrol. Every little bit helps!
Boustead Petroleum Marketing Sdn. Bhd. (BHPetrol), in collaboration with Veterans Affairs Department (JHEV), has recently launched the 'Tabung Pahlawan ATM' program at all BHPetrol service stations nationwide.
The program was launched at a ceremony held at BHPetrol Taman LTAT station in Bukit Jalil, Kuala Lumpur on Saturday by Major General Dato' Dzulkarnain bin Ahmad, Director General of Veterans Affairs Departments (JHEV).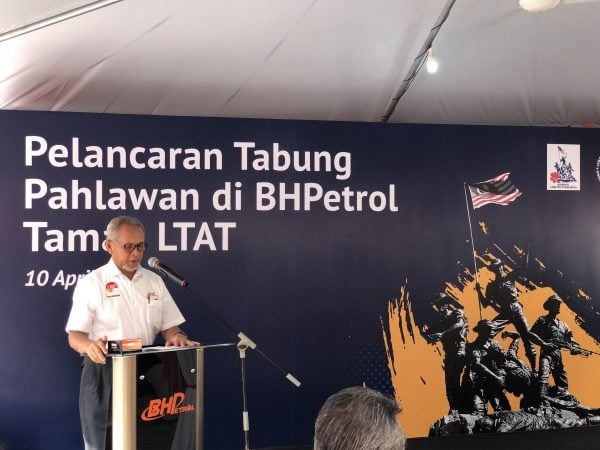 Also present at the ceremony were Lt. Gen. Datuk Pahlawan Hj. Khairuddin bin Mat Yusof (R), Chairman of BHPetrol and Leslie Ng, Chief Executive Officer (CEO) of BHPetrol.
The idea to setup the Tabung Pahlawan ATM at BHPetrol service stations was mooted by the Ministry of Defence as a platform to raise funds for the benefit of Malaysian Armed Forces (ATM) veterans. The public is encouraged to contribute to the fund when they make a stop at any BHPetrol service station.
According to the company, donation boxes have been placed at more than 200 BHPetrol service stations since the February this year. All proceeds will be donated to the Armed Forces veteran charity fund under JHEV.
As a local Malaysian Government Investment link company (GLIC), a subsidiary company under Malaysian Armed Forces Fund Board (LTAT) and Boustead Holding Berhad, BHPetrol continues to be active in strengthening and expanding its network and services throughout Malaysia.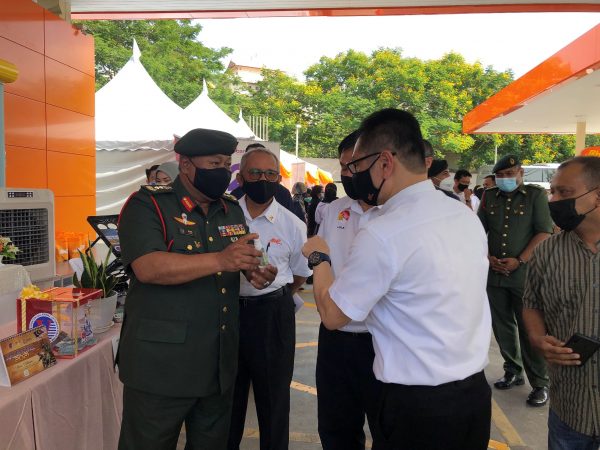 Currently, there 400 BHPetrol service stations throughout Peninsular Malaysia. BHPetrol will continue to expand its network of service stations to provide better services and convenience to its customers.