Automotive
Published on May 11th, 2021 | by Daniel Sherman Fernandez
0
VW Amarok Pickup Truck Might Be Launched In Malaysia
With Amarok assembly starting in Pakistan this is very possible.
About 10 years ago Volkswagen decided to go into the booming pickup truck segment by launching their own version and it was called the Amarok. Shortly after it global launch, Volkswagen Malaysia invited us to Hanover, Germany to meet this truck in person and take it on tarmac and off road to evaluate its ability.
Amarok Test Drive
After a day with the Amarok, we were impressed with its off road ability and rather handsome styling. However, it carried a very basic and utilitarian cabin which did not justify its high estimated asking price (targeted at the time to be from RM150k). The Japanese pickup truck brands were much lower priced with much better cabin fit and features and so the VW Amarok launch was shelved.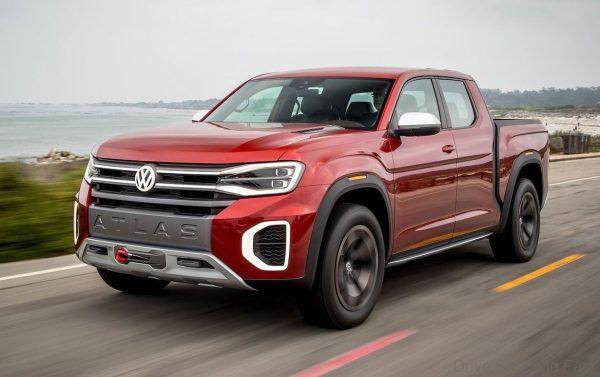 Amarok Assembly Plans
Now comes news from media sources in Pakistan that the Volkswagen Group will be constructing a brand new factory and assembly facility in the city of Balochistan, Pakistan. Local news mentioned that this is VW Group's entry into the fast growing region, Pakistan, India and also Bangladesh.
'The Volkswagen assembly plant will be constructed in approximately 2 years,' it reported. This news follows the November 2018 signing of a joint venture between Volkswagen AG and Pakistan's Premier Motors Ltd (PML) to assemble commercial vehicles that come from VW's factory in Hanover, Germany.
According to an official from the company, the project, spanning over 900,000 square feet, will require an estimated investment of 4-5 billion rupees to complete.
The Volkswagen assembly plant will have the capacity to produce 28,000 vehicles per annum. This will mark a new milestone for the auto-brand in the Pakistani market.
Under the agreement between Volkswagen AG and Premier Motors Ltd, the company will invest USD135 million in a bid to make new vehicles and set up an assembly unit in Pakistan.
The German auto manufacturer of electric vehicles and more will reportedly manufacture its latest Amarok pickup truck and its very popular VW Transporter Van (which has been around since 2015) in Pakistan. The Amarok truck will be priced to compete against the Toyota Hilux and Isuzu D-Max in Pakistan. Meanwhile, the multi purpose Transporter van (people mover) will be competing against the current favorites, the Hyundai Grand Starex and KIA Grand Carnival in the local market.
Amarok In Malaysia
With Volkswagen investing for the pickup and MPV/VAN segment, it will not be long after that the Amarok and Transporter will be shipped to Malaysia as currently both these vehicles are not sold in Malaysia and there is growing market for both vehicle types.
Price is always an issue and so with assembly in Pakistan, we will be getting the same quality as the current long selling Volkswagen Polo hatchback and Vento sedan which is assembled in PUNE, India.
Not to the same standard of quality and parts that European buyers will accept, but us 'third world' buyers should and would accept without a fuss.