Cars
Published on July 25th, 2021 | by Daniel Sherman Fernandez
0
Lotus Emira Or Alpine 110S For Your Garage In 2022
This is going to be hard choice to make for your garage in 2022.
The Lotus Emira has just been launched and there are rave reviews from from all the British press who have had their time behind the wheel, including race driver Jensen Button.
Looks like Lotus Cars new owner, Geely Auto has kept their promise to bring Lotus into the same league as the premium European sport car brands.
So, for the Malaysian sports car enthusiast who is looking for a 'point and shoot' real drivers sports car, there are a few choices available, but we are looking at either this all new Lotus or the forgotten Alpine A110S.
The Alpine A110S is a lightweight coupe characterized by high engine power, a focused chassis setup and refined design elements.
The A110S has been engineered to deliver precise handling response and exacting high-speed stability. Sophisticated styling flourishes inside and out, as well the use of high-end materials such as carbon fibre and Dinamica upholstery, amplify the car's purposeful nature.
At its core a true Alpine, the A110S is a mid-engined, two-seat sports car that delivers 292Ps and weighs 1114kg. It is engaging to drive at all speeds while still being comfortable in everyday use. Approachable and undemanding to drive, the A110S is faithful to Alpine's underlying principles of lightweight engineering, compact dimensions and performance through agility.
The Alpine is equipped with a new 1.8-litre 4-cylinder turbocharged engine developed by the Renault-Nissan Alliance. The characterful 1.8-litre four-cylinder engine remains in this latest verison, the 'S', but turbocharger boost pressure is increased by 0.4bar to deliver greater performance.
The peak power output of 292PS arrives at 6400rpm, some 400rpm higher up the rev range than the other versions 'maximum power output. Torque is rated at 320Nm and is available from 2000rpm to 6400rpm which is 1400rmp higher than on the 252PS engine.
Consequently, the A110S's engine is not only more powerful, but also more thrilling in its delivery. Drive is sent to the rear wheels via a seven-speed Getrag dual-clutch transmission. A brake-based e-differential system, meanwhile, ensures the A110S delivers very sharp and immediate drive away from a corner with minimal wheel-spin.
The new horsepower figure means the Alpine A110S has a power-to-weight ratio of 3.8kg/PS, which compares favourably to the other versions' 4.3kg/PS. It sprints to 100kph from standstill in 4.4 seconds.
Priced €66,500 before options and with an estimated price of RM700,000 in Malaysia with all duties paid, the Alpine A110S is probably right now the closest rival to the Lotus Emira.
With Just RM10,000 Booking Fee You Can Be In Line For The Lotus Emira
The Lotus Emira is an all-new mid-engined premium sports car that perfectly embodies the ongoing transformation of the Lotus business and brand.
It features all the hallmarks that the automotive world has come to expect from a Lotus – striking design, thrilling dynamic performance delivering best-in-class ride and handling, outstanding aerodynamics and an unrivalled experience 'For The Drivers'.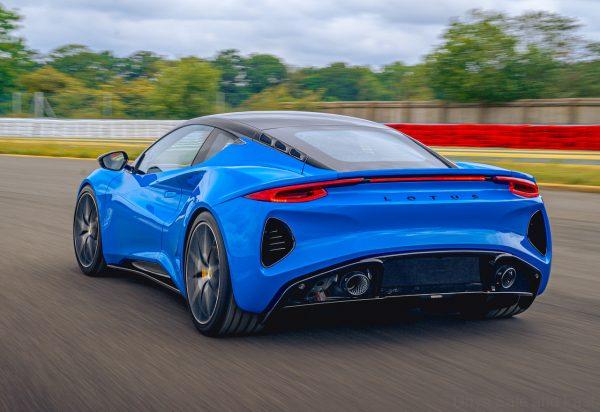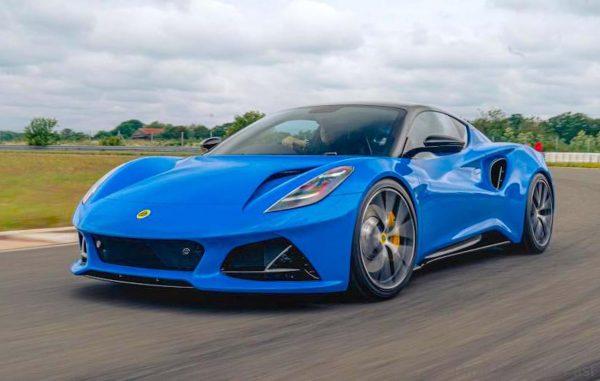 The new-to-Lotus AMG unit is a turbocharged 2.0-litre four-cylinder 'i4' from the performance division of Mercedes-Benz.
Working with Lotus for the first time, AMG has come on board as technical partner on the Emira programme, with some fundamental changes made to the in-line four-cylinder set-up for its Lotus debut.
Transverse-mounted and delivering rear-wheel drive, the unit has been modified with a new air intake system and new exhaust to suit the character of the Emira.
The second engine is more familiar, the 3.5-litre supercharged Toyota V6 (similar to the engine used in the Toyota Mark X) that is so loved by drivers of the Lotus Exige and Evora. Cars will be available with a manual, automatic and Dual Clutch Transmission (DCT).
Across the Emira range, power output will between 360 and 400bhp at launch, with 0-62mph (0-100km/h) acceleration in less than 4.5 seconds and top speeds of up to 180mph (290km/h).
Maximum torque will be 430Nm and CO2 emissions will start below 180g/km. The car has a target weight of 1,405kg in its lightest form, and prices will start at less than £60,000. Which means its landed selling price in Malaysia should sit between RM630,000 to RM680,000.