Automotive
Published on November 5th, 2021 | by Subhash Nair
0
Updated Toyota Hilux, Fortuner And Innova Now Available To Order In Malaysia
Toyota Hilux, Fortuner and Innova have seen minor updates in Malaysia.
The Toyota Hilux, Toyota Fortuner and Toyota Innova have been refreshed and orders can be made for any of these new IMV-based vehicles at all authorised Toyota showrooms nationwide or through the Toyota Online Showroom.
"The IMV range of products has been a great success in Malaysia and other markets around the world, providing durable and reliable mobility for thousands. The Hilux, in particular, has been the best-selling pick-up in Malaysia for many years and even today, we see demand exceeding supply. Rest assured that our assembly plant is rushing to fulfill outstanding orders but as always, without sacrificing quality," said UMW Toyota Motor President, Ravindran K.
Here's how the range is priced and specified:
Toyota Hilux
5 variants from RM92,880 will be offered of the Toyota Hilux.
The best selling pick-up truck in Malaysia will be updated with the same two turbodiesel engine options – 2.4 or 2.8 litre. Both engines now come with an "ECO" mode, which boosts fuel efficiency.
Double-cab variants of the refreshed Toyota Hilux include:
Hilux 2.8L Rogue
Hilux 2.4L V
Hilux 2.4L E
These come with 6-speed automatic transmissions and dual-range 4×4 systems.
Two other variants that are on offer come with a 6-speed manual transmission with 4×4 drivetrains:
Hilux 2.4L G
Hilux 2.4L Single Cab
The new Toyota Hilux's biggest update this time around comes in the Hilux 2.8L Rogue and Hilux 2.4L V – the inclusion of dual-zone front air-conditioning. This allows for the front occupants to set individually preferred temperatures for their climate zones.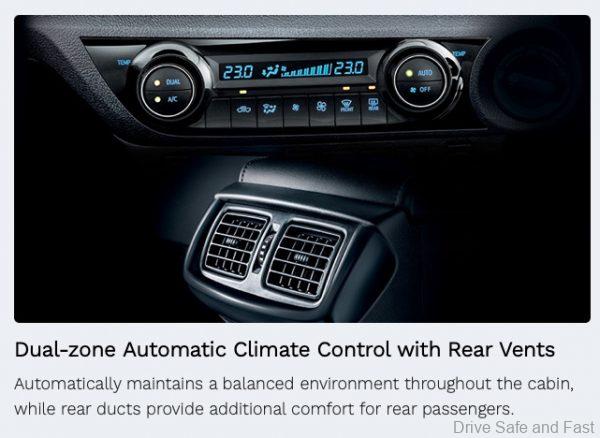 Toyota Fortuner
The Toyota Fortuner family has been expanded in Malaysia to now include the Fortuner 2.4L Diesel. All three versions, the Fortuner 2.4, Fortuner 2.7 SRZ and Fortuner 2.8 VRZ will be available throughout Malaysia.
Just like with the refreshed Hilux, the new Fortuner also features dual-zone climate control in front for the two top-tier variants.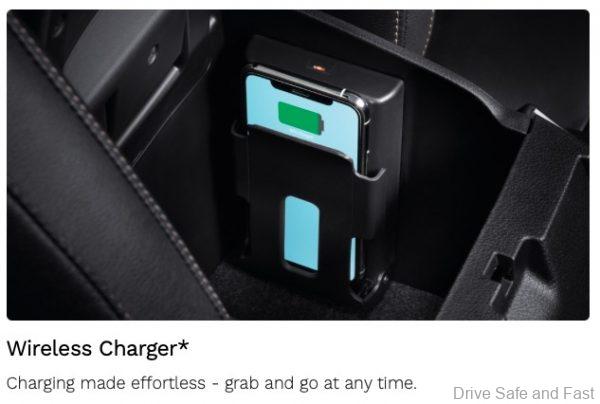 On all variants, the new Fortuner now features a wireless charging pad.
In the Fortuner 2.8 VRZ, rear USB ports have been charged to the newer Type C port.
Mechanically, there aren't any changes except for the 2.7-litre petrol engine, which has been retuned for stricter emissions standards. It now meets Euro4 standards, up from Euro2.
Toyota Innova
The Toyota Innova has been updated once more with a new wireless charging pad on all variants. It still retains multiple USB charging ports throughout the cabin for tablet and phone charging.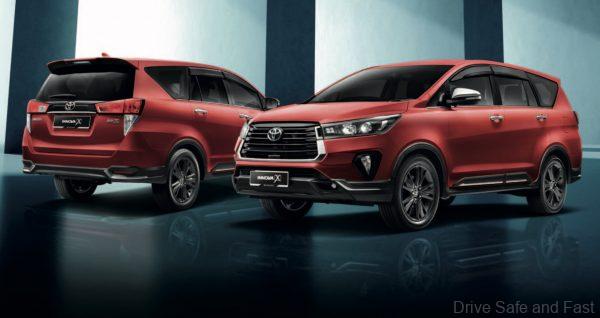 Besides that addition, the 2.0L petrol engine has also been retuned to meet stricter Euro4 emissions control standards.
As before, the Toyota Innova comes in three variants:
Toyota Innova 2.0E
Toyota Innova 2.0G
Toyota Innova 2.0X (7-seater with captain seats in the middle)
Toyota 5-Year Warranty
All three models mentioned come with a 5-year warranty. The Fortuner and Innova's warranty has unlimited mileage, but the Hilux warranty comes with 150,000km limit on the warranty.