Automotive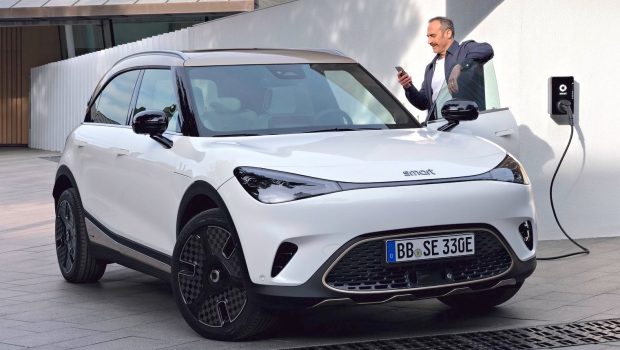 Published on April 8th, 2022 | by Daniel Sherman Fernandez
0
smart #1 Electric Car To Arrive With Proton Badge At Proton Edar
Will you buy an electric smart #1 from Proton Edar next year?
In January this year, Proton Edar (largest Proton Car dealer in Malaysia) signed a Memorandum Of Agreement (MOA) with the 'smart Automobile Company' (smart) to work together to sell and distribute this all new electric vehicle in the ASEAN automotive market.
The agreement confirms Proton Edar to be the importer, distributor, and dealer for smart electric vehicles in Malaysia and Thailand and smart Automobile (Nanning) Sales Co. Ltd. (a fully owned subsidiary of smart Automobile), who will fulfil the role of a gateway for smart to the region.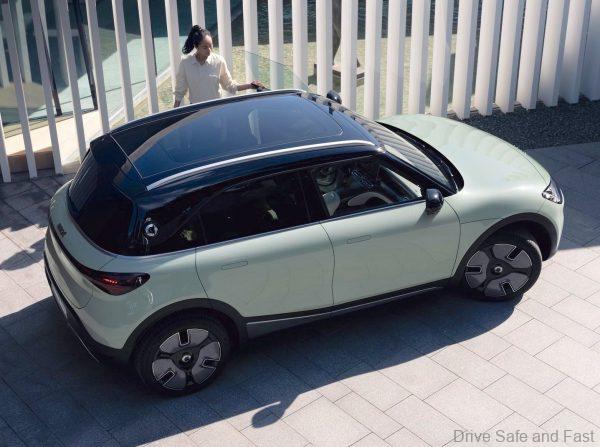 This hatchback is using a shared Geely Auto Group platform which is already in use with the Zeekr 001 electric car and also the recently launched Lotus Eletre.
This smart #1 is no small hatchback. Its parents, Geely and Daimler are calling it a SUV and we think it is more a crossover like the Mini Countryman. At a length of 4270mm, a width of 1822 and sitting 1636mm high with a 2750 millimeter wheelbase this smart #1 is about the same size as the current Mini Countryman. Its cub weight is about 1,820kg and this is because of the battery system it uses.
This full electric car comes with a rear mounted electric motor that produces 272hp and 343Nm of torque. This motor is mated to a 66kWh ternary lithium battery operating at 400 volts for a possible 420 to 440km driving range in best possible conditions.
The top speed is 180 kilometers per hour. On a standard charger, the battery charging time from 10 percent power to a useable 80 percent of battery power takes about 3.5 hours. On a fast charger, max 150kW DC, the charging time is just 30 minutes.
The smart #1 cabin is just like any new electric car. Its is trendy, stylish and tech filled. The large center console screen measures 12.8 inch and the driver gets a 9.2-inch instrument panel, plus heads-up display.
So, the most important question, 'how much will it be in Malaysia'? This is a full electric car and even with Malaysian national car status and current tax free status for full electric cars, there is no way this smart #1 will be priced below RM100k. It will probably be closer to RM198,888 and this is just our guess right now.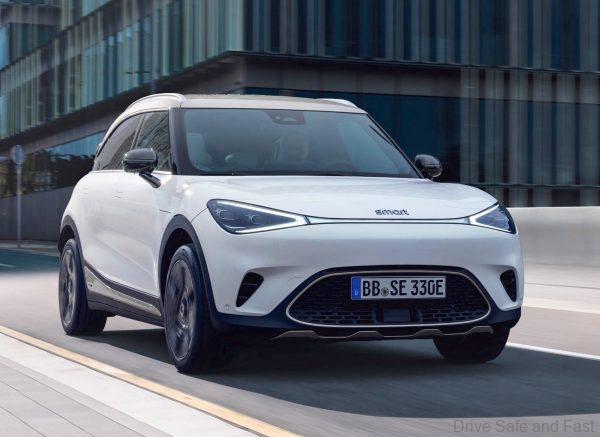 PRESS RELEASE: smart #1 Connectivity
smart #1 is putting the customer at the center. With a dedicated app environment and customizable infotainment user interface, the car embraces purposeful and human-centric technology to connect people, places, and experiences both virtually and in real life.
The all-new smart will feature an avatar as intelligent companion with AI based voice control within its user interface. This seamlessly ties into the interconnected ecosystem of the car, the smart app, and data clouds – all linked with personal smart ID and protected by highest cyber security encryption standards.
To meet the needs of users in terms of ever-changing mobility, the all-new smart #1 and all connected products and services form one coherent, intuitive, and adapting ecosystem. A centralized, high-performance computing architecture ensures dynamic over the air updates so that more than 75 percent of all ECUs in the car can be continuously iterated and updated remotely (OTA).
In combination with full integration of the customizable ambient lighting and operating menus, driving and interacting with the car becomes a natural and immersive experience.
smart sees the advanced technologies in the car as enablers for an authentic and worry-free electric mobility experience.
The smart #1 launch specification provides a 200kW peak performance and will be capable of AC charging from 10-80 percent with 22kW in 3 hours. With DC super-fast charging this can be accomplished in under 30 minutes.
The compact SUV allows users to connect the smart #1 with friends via app and includes a digital key with a peer-2-peer-system. As a matter of course, the smart #1 is also designed to ensure passenger safety as best by a range of driver assistant systems.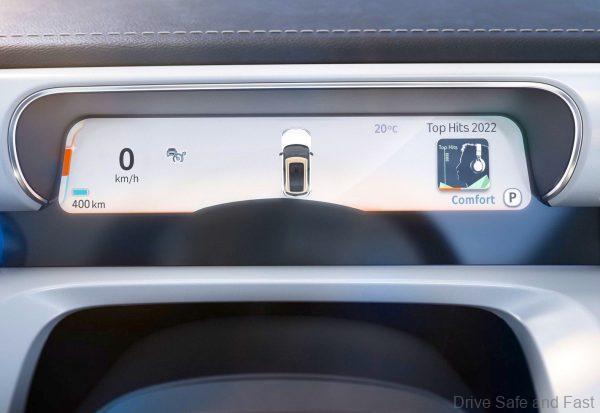 smart #1 For The Future
Since smart is committed to uncompromising quality of experience and interactions, the company creates a progressive and intuitive digital ecosystem for its customers that puts experience first and redefines the concept of commerce and daily mobility.
Together with a network of experienced partners, smart will provide a real and customer-oriented omni-channel experience along the entire customer journey: The user decides when and where to gather information, create experiences, make the purchase, or just stay in dialog with smart – while ensuring a seamless switch from online to offline and back. For that reason, a full embedded physical retail will remain a key success factor of the business model.
By the way, in case you did not know this, smart Automobile Co., Ltd., was founded as a joint venture in 2019 by Mercedes-Benz and Geely Group, with both parties leveraging synergies in R&D, manufacturing and supply chain to develop smart into a world-leading, premium electric vehicle technology brand.
The new generation of smart electric vehicles is designed by the Mercedes-Benz Global Design Department, with engineering led by the smart R&D team, and products set to expand into more market segments. The first all-electric SUV will go onto the market in 2022 and be sold worldwide. To support its global operations, smart has established sales centres in China and Germany.