Automotive
Published on July 18th, 2022 | by Subhash Nair
0
Next Toyota Hilux May Share Bones With Tacoma Electric Pick-Up Truck
Next-gen Toyota Hilux may share Tacoma underpinnings and get electrified powertrain.
The Hilux name may be synonymous with 'pick-up trucks' in many parts of the world, including our own. But in other parts, like the USA, there are no Hilux models sold at all. There, the Tacoma takes the place of the 'mid-sized' pick-up truck and it is built on an entirely different platform with its own powertrains to suit the American appetite.
However, that may soon change as Toyota completes the 'globalisation' of its product portfolio. The Hilux and Tacoma will continue to exist in their respective markets. However, under the skin Toyota is rumoured to bring these two models closer together by building them on the shared bones of the TNGA-F ladder chassis.
The TNGA-F ladder chassis currently underpins the new Land Cruiser 300 series, which is sold around the world. In the US, it also serves as the foundation for the latest Sequoia SUV and full-sized Tundra pick-up truck. As the GA platforms are made to be scaled for purpose, it's possible that the GA-F ladder chassis could be repurposed for the upcoming Tacoma and Hilux models. But what will this mean for customers?
Well, it has also been rumoured that the upcoming Tacoma will have an optional electric powertrain as well as a four-cylinder petrol hybrid. In the USA, it's not uncommon for trucks to be petrol powered. It's also becoming increasingly trendy to offer an electric powertrain. Start-ups like Rivian have shown that this segment of the market has loads of potential. Even more established marques like Ford has brought electric pick-up trucks to the market there.
So, an electric Tacoma might be on the cards for American customers. But might that mean an electric Hilux as well? We think it's all dependent on whether Ford introduces and all-electric version of the Raptor. There's already a patent filed indicating that such plans are in the pipeline. An all-electric Hilux might will not be very popular among contractors in South East Asia. Most Hilux buyers here rely on the vehicle for day-to-day commercial applications which can mean a lot of miles per day. Without the right charging infrastructure in place, an electric pick-up truck like the potential Hilux Electric will serve more as a hero model. And even then, a hero model usually needs something electrified in the mass market to promote. Perhaps a diesel-hybrid Hilux would be that mass market model.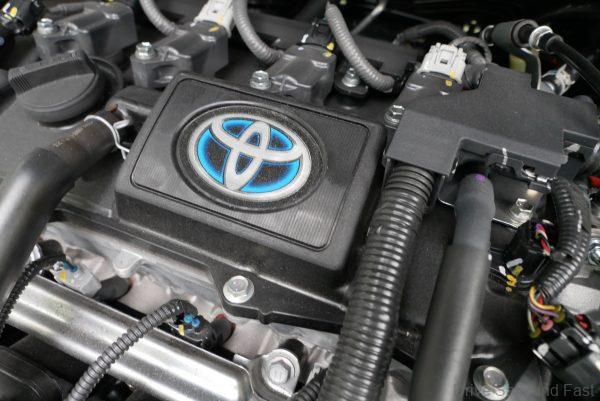 What's certain if the new Hilux comes with TNGA underpinnings is that safety, comfort and dynamics will all improve drastically. We can't wait to see what such a pick-up will look like!