Automotive
Published on July 21st, 2022 | by Subhash Nair
0
Why We Don't Think Perodua Will Produce An EV Soon
The unrealistic scenario of Perodua producing an EV and keeping rates low with TNB explained.
At the new Perodua Alza launch yesterday, many news sources picked up on something that no one in the automotive industry took seriously. There was a suggestion that Perodua should produce an affordable electric vehicle and work with TNB to introduce affordable charging rates. Let us explain why this suggestion is not something anyone should take seriously.
The first reason is that no one at Perodua made this suggestion. It was not 'leaked' from a Perodua document. It was not announced during a speech by someone at Perodua. This was simply a suggestion that was not based on anything Perodua has in the pipeline at all.
The second thing to consider is the fact that Perodua hasn't even introduced hybrid powertrains to the market yet. A hybrid powered Perodua is more likely, as electric vehicles require a complete lifestyle and habit change to operate.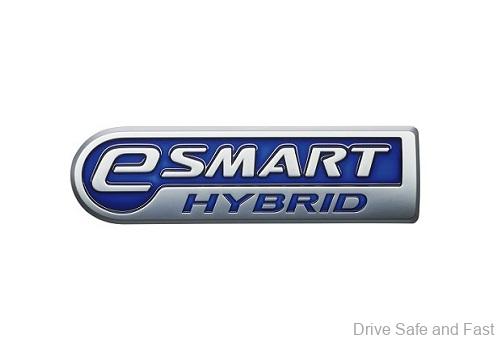 They need to be charged up by the user almost daily if used like most Peroduas are. It is more likely that Perodua will eventually introduce a hybrid from technology partner Daihatsu. Less than a year ago, Daihatsu unveiled a new 1.2L e-SMART HYBRID powertrain. This is the logical stepping stone for Perodua.
To quote Perodua's President and CEO Dato' Syed Zainal Abidin Ahmad:
"Before electric, we are also going to do hybrids to make sure that customers are comfortable… if you use electric vehicles, you may have to change your driving and lifestyle".
Thirdly, Perodua's technology partner Daihatsu has no electric vehicles. Daihatsu only last year joined chief domestic rival Suzuki in an electric vehicle venture with Toyota. Yes, there are some EVs in the pipeline. But that pipeline may or may not include the Malaysian market. And that's linked to the final point.
Perodua doesn't take unnecessary risks. Right now, many premium car companies are launching electric vehicles in Malaysia because they're not being taxed by the government (besides SST). It makes sense for premium car companies to do this because that market is all about show. Most buyers will have another petrol car to do the daily commute or long trips. Even Proton will join in on the fun but as distributors of the all-electric premium Smart car brand. Perodua is not that kind of company. They take measured, calculated risks and that makes both shareholders and customers happy. Each new technology is studied for feasibility over and over before a decision is made.
As such, we don't think Perodua will be taking real steps towards introducing a fully electric vehicle.