Automotive
Published on September 20th, 2022 | by Sounder Rajen
0
2023 Honda Pilot TrailSport Teased, Too Bad Only For USA
Although it would be pretty cool if we got a RHD version in ASEAN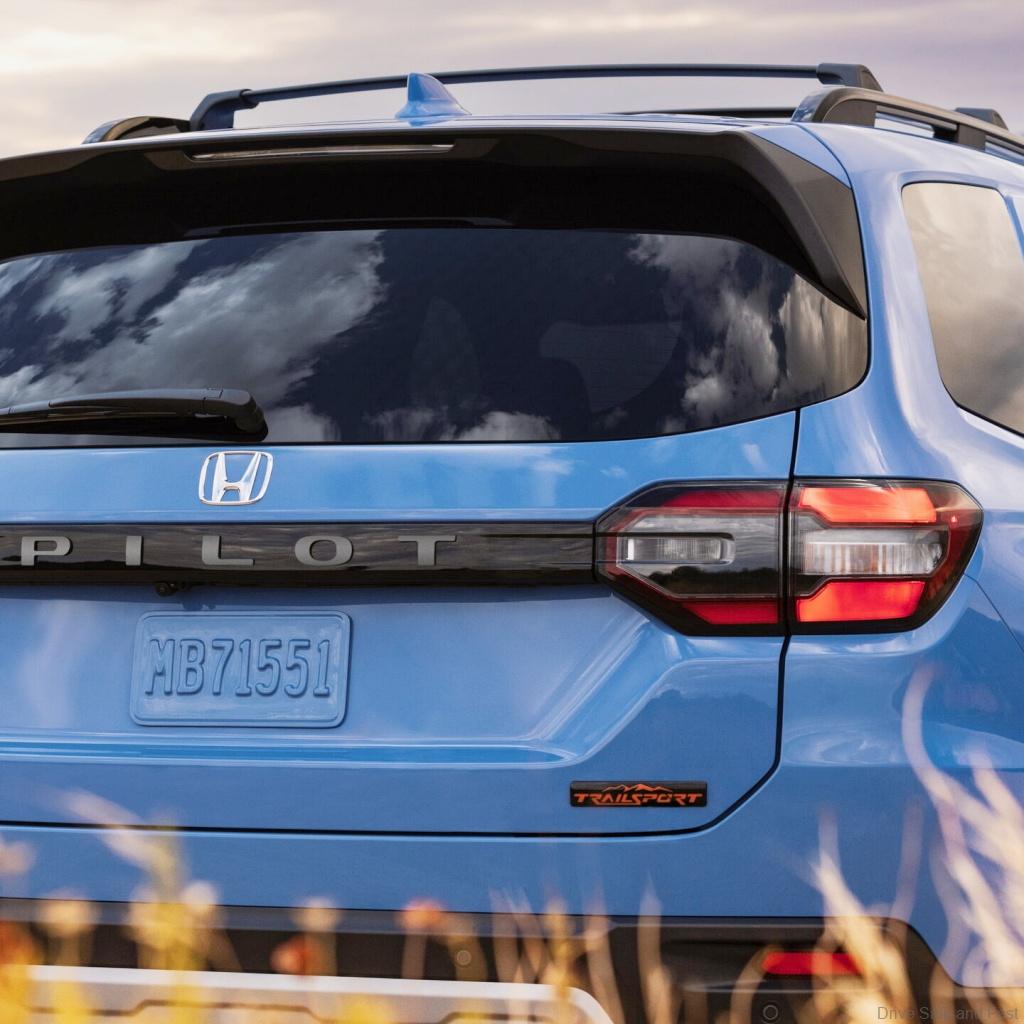 It is no surprise that most car brands have region specific cars in certain parts of the world that are not available anywhere else. A good example of this would be the Honda Pilot TrailSport SUV, a three-row mid size SUV found in the North American Market but not in ASEAN markets, if only we had it here too.
On top of that, the 2023 Honda Pilot TrailSport has just been announced for the USA, and it is said to be the most rugged SUV Honda will have in their lineup. The highlights of the TrailSport package will be steel skid plates, all-terrain tyres, an off-road tuned suspension and enhanced all-wheel-drive system capabilities.
It will also feature a more tough looking exterior with TrailSport badges all around and being a bigger SUV, it looks extremely menacing in the photos so it is safe to assume that the car will also look equally intimidating in real life, however, since the Honda Pilot is a mainly North American car, Malaysia will never see it on our roads.
An interesting point to note would be that the Honda Pilot TrailSport will be made to look a bit more boxy which is an interesting design choice now that most carmakers are making their SUVs look more rounded but apparently all versions of the Honda Pilot will be made more boxy in this new generation according to Honda.
So yes, it is pretty much impossible that Malaysia or any ASEAN country will ever see the Honda Pilot TrailSport in our local Honda Showrooms but hey, one can dream right?
After all, a right-hand-drive version of this car would be extremely popular here in Malaysia since the brand already has a loyal following and is well loved in our country. Plus it would also give people more variety, especially Honda CR-V owners who can now choose this car over other three-row vehicles but still want a Honda.
Moreover, I certainly think the Honda Pilot TrailSport would be a massive success here if it could be priced competitively against certain three-row mid-size SUVs since the reliability of Japanese brands has always been revered and part of the reason for their success in Malaysia.
People here truly believe that Japanese cars are more reliable than any other European or local brands and that alone would already give the Honda Pilot TrailSport some "free marketing."
We got this from Carscoops and their original article is linked here for a more detailed read. Thank you Carscoops for the information and images.
What do you think of the Honda Pilot TrailSport? Would you like to see it in our local Honda Showrooms?