Cars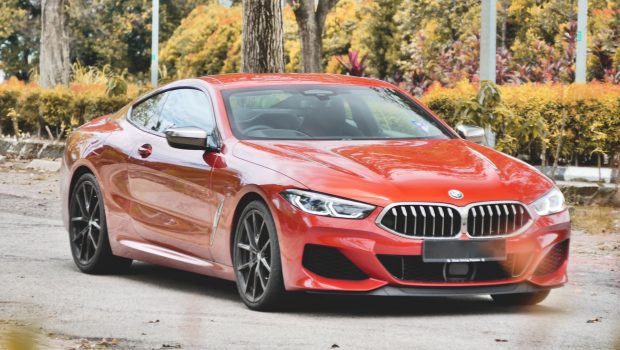 Published on September 21st, 2022 | by Subhash Nair
0
BMW M850i xDrive Review: Difficult To Fault, Harder Still To Love
The BMW M850i xDrive is near-perfect, but is it more than just all boxes ticked?
When a premium marque decides to make a flagship, the expectations are always very high. The Lexus LC delivered one of the best cabins in automotive history. The Mercedes-AMG GT features some of the most dramatic sounds and styling of this era. The Porsche 911? Well, that's just the gold standard. With BMW's flagship – the M850i – you really don't get any of that. It has one of the blandest interiors in its segment, with almost nothing here that you'll miss on a well-specced 5 Series. It makes some interesting noises but only in Sport Plus mode. Even then, it's just not the most dramatic sounding V8 or exhaust system we've heard. It's also not the most exciting vehicle to drive, even with more than 520 horsepower and 750Nm of torque on tap. So what is it that the BMW M850i xDrive has to offer as a flagship, and has BMW managed to lift the curse of the '8'?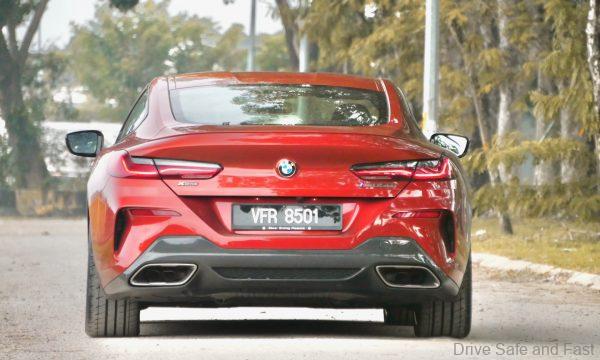 Before we dive into the M850i, we have to look back a little at the brand. BMW was never cut from the same cloth as its modern day German rivals. It was off building planes and bikes when Mercedes-Benz and Porsche were making their names in the automotive industry. BMW only started to be taken seriously in the 1960s when they decided to move in a sportier, upmarket direction or risk insolvency. Ever since then, the brand has come to displace Alfa Romeo as the authority on sporty executives and frequently outsells Mercedes-Benz. That doesn't mean that BMW has had nothing but success since the 1960s. In fact, two persistent issues for BMW has been its inability to deliver convincing flagship level grand tourers and supercars.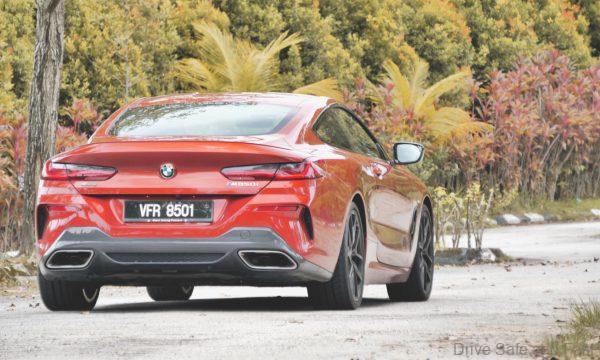 Think about it. Almost every BMW is the most dynamic vehicle in its class. But does the BMW i8 really have the same legacy and desirability as most dedicated supercars? Subjective, maybe. But there's no arguing the first 8-Series was a commercial failure when it arrived in 1990 as a replacement to the legendary E24 6 Series. The first BMW 8 Series was retired in the late 1990s and BMW gave up on the luxury grand tourer segment for a while. Then it tried its hand with a new 6 Series in the early 2000s with controversial styling for the time that has since aged gracefully. Spurred by its successful reentry, Munich doubled down on the 6 Series in its follow up, giving a handsome and universally lauded successor.
Since the first 8 Series, BMW had finally beat Mercedes-Benz in pure sales figures. It finally had the brand value to take on the big boys and present something to the billionaires club. What did it do? It repeated history. The new 8 Series is a replacement to the outgoing 6 Series. This time, they didn't change much in terms of product philosophy.
There are positive points to BMW's approach for the new "G15" 8 Series. The first is that they're not in uncharted territory. The first 8 Series was a leap into the unknown at the wrong time. They spent excessively on research and development and pushed complexity to the limits at a time of economic uncertainty and high energy prices. Yes it still sounds like a repeat of history, but this time they exceeded 30,000 units sold in just 2 full years of production versus the first 8 Series that only got to this number near the end of its 9 year production span.
With this new 8 Series, we have a product that BMW has essentially perfected over the years. The same 4.4L twin turbocharged V8 from the previous 6 Series powers this M850i and the xDrive all-wheel drive system makes a return with further refinements. This is BMW at their finest. Give them the lowest possible chassis with minimal considerations for comfort and a Carbon Core chassis for weight savings and you have the ultimate 'Ultimate Driving Machine'.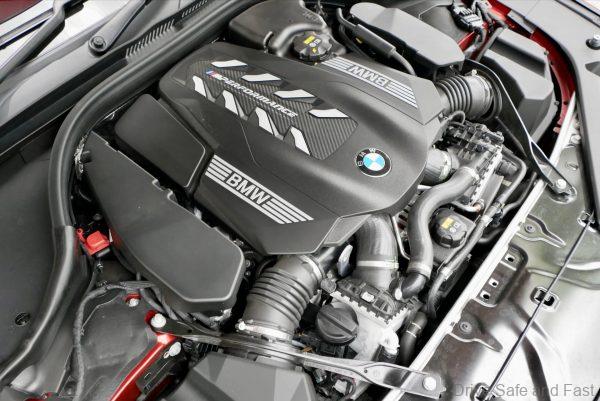 I mean it. This car is essentially one of the best cars to drive on the road today. There's no gap the M850i xDrive can't exploit. It delivers its immense power in the most natural way possible. Steering feel is without fault and the stopping power is monumental. This car puts every other vehicle in every other class to shame, and I think that makes it a technical masterpiece. But we'll come back to that.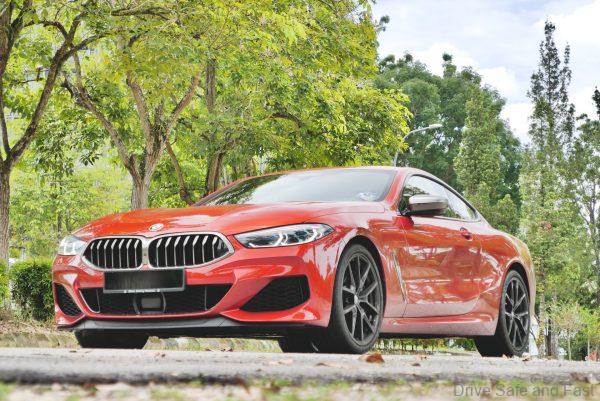 The car is extremely quiet too, isolation from the engine, road, wheel and wind are top notch even with the frameless window design. It knows how to relax and is positively sedate in Eco Pro mode (with just a toe on the go pedal). When the exhaust barks in Sports Plus mode or when the V8 gurgles when revved, it almost feels 'piped in' through the speakers, but I'm sure at least some of those notes are real.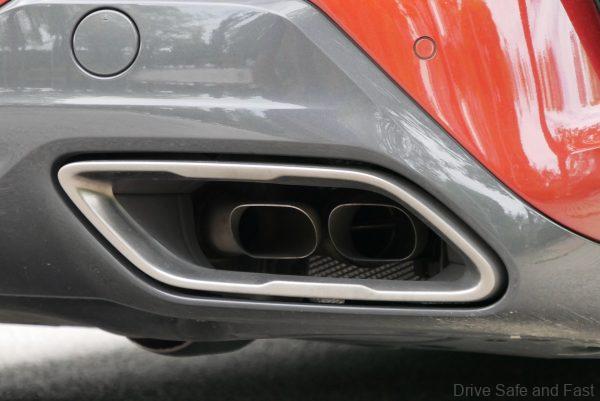 I was also surprised by the trunk, which goes on and on as it should in a grand tourer. The opening is a little small, but it makes up for this by having 50:50 split folding rear seats.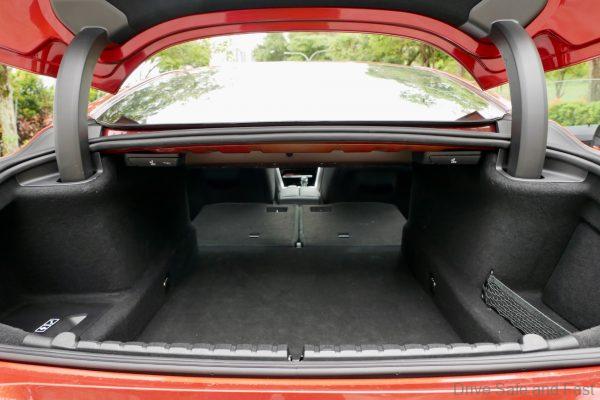 Speaking of the rear seats, they're pretty much useless. In my time with the car, I was able to squeeze my 6-foot self in the driver seat and split the front passenger seat and rear left seat between two slightly shorter adults but neither of them were remotely comfortable.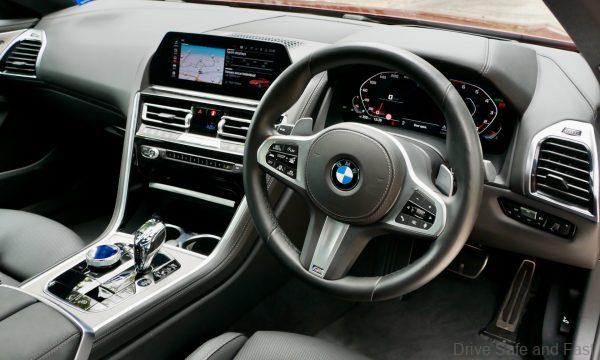 The car was meant to accommodate two medium-to-large adults, and that it does relatively well. Don't expect anything better than 3 Series levels of comfort though, these seats aren't anywhere near wide enough and the low ride height will mean making a 'human origami' out of yourself when the doors can't be fully swung open.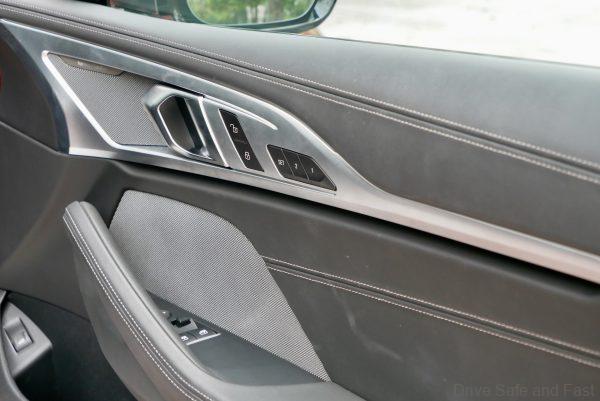 So, back to that 'technical masterpiece' comment.
I sincerely believe that the M850i xDrive is the most capable and intuitive cars I have ever driven in my life, and it's not even the most expensive performance car I've ever driven! That alone deserves loads of praise. I also believe that the car is undeniably beautiful.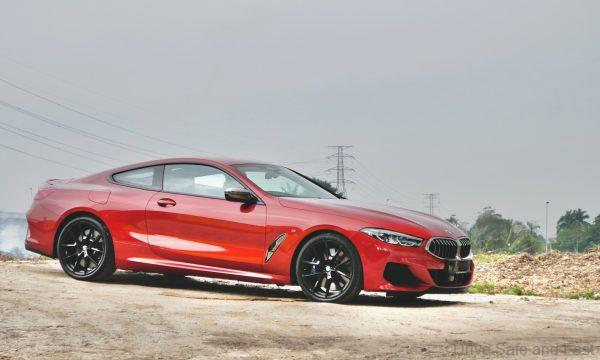 There's just no angle that looks wrong on the M850i. It somehow looks even better in pictures. Yes, the kidney grilles are a little too large, but everything on here is proportionate and well-measured. There's even a little Hoffmeister kink in the glasshouse if you're looking for some design heritage.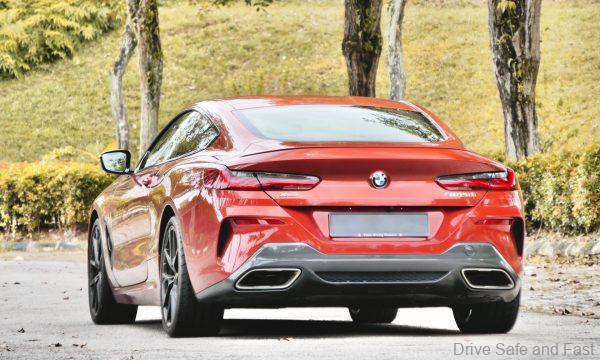 Now for the big but.
It doesn't belong because it just takes itself too seriously.
This class of cars is for a very specific type of individual. Buyers here are not looking for technical perfection. They're looking for personality, class, a little 'je ne sais quoi', as cliché as it sounds. The M850i xDrive has no faults, but it also has very little character.
The interior is full of parts you find in other BMWs. Even the crystal gear selector with the floating, illuminated '8' in it is a little derivitive of Volvo's work (and again, it's found on other models like the X7). Don't get me wrong, they've ticked the boxes here in terms of leather quality, infotainment and displays (resolution, sizes and animations, gesture control, iDrive interface), and ambient lighting (just enough customisability)…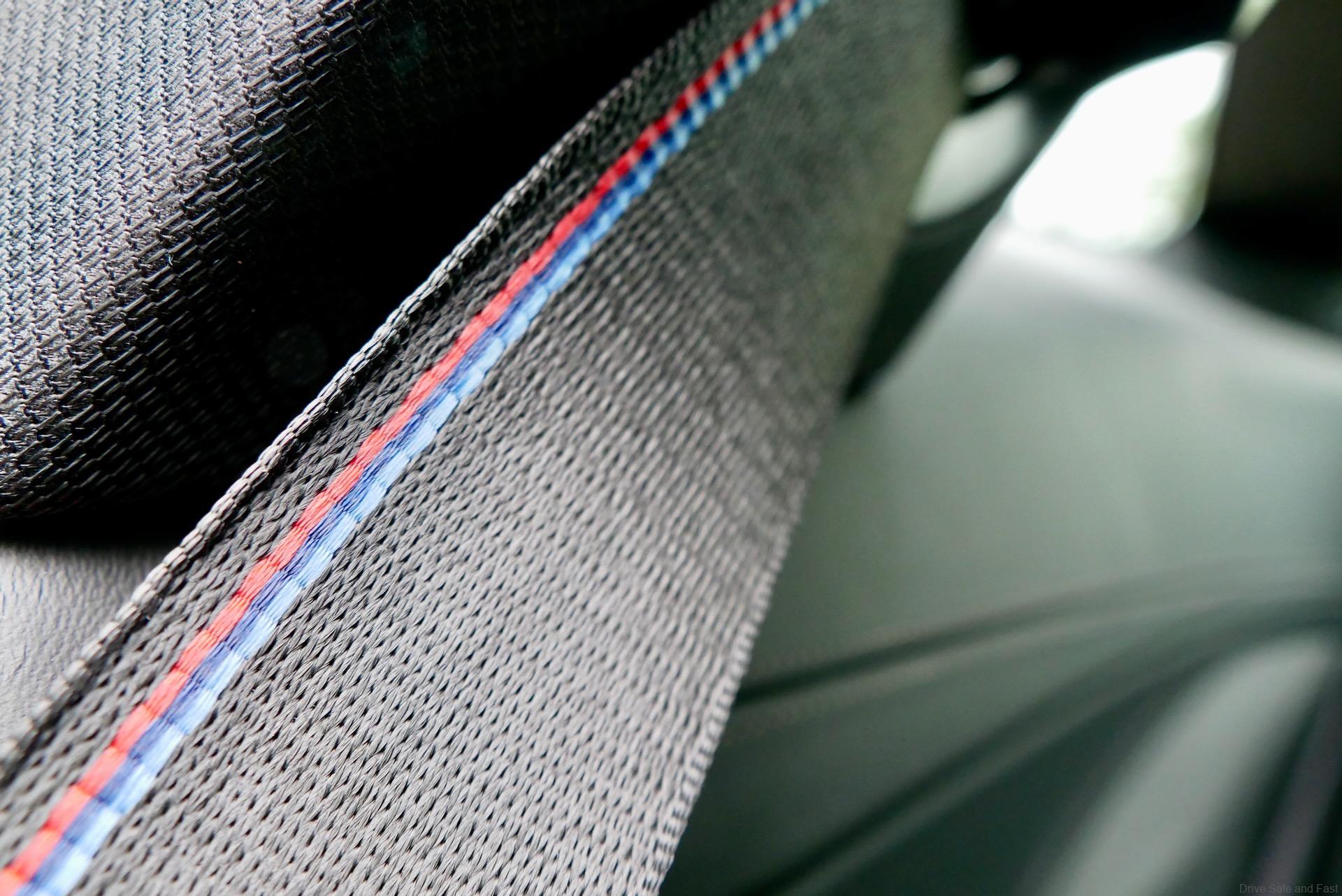 There's just nothing to really set this interior apart from any of their other models, and it doesn't feel particularly 'flagship' like. I remember a BMW exec once saying that they want customers to enjoy discovering hidden features in their vehicles. I spent an extended weekend trying to find this joy but there just wasn't anything beneath the surface of this particular BMW cabin.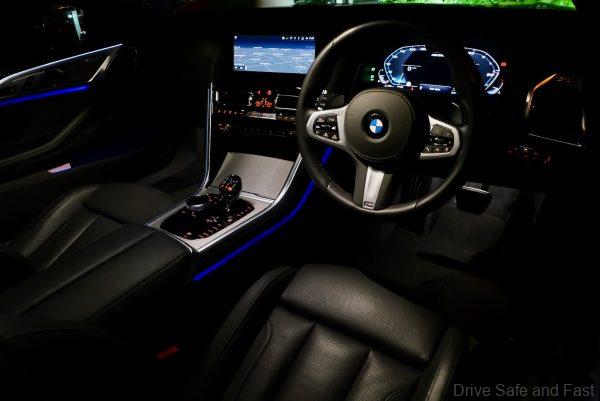 The exterior, while beautiful, isn't really stunning. It looks like a textbook example of a sleek grand tourer, but it doesn't have any dramatic flair. I mean, yes this works. But park this next to a Lexus LC, Mercedes-AMG GT, a base model Porsche 911 or even the ageing Jaguar F-Type… The 8 Series just doesn't look like it would be found on a poster or on a desktop wallpaper.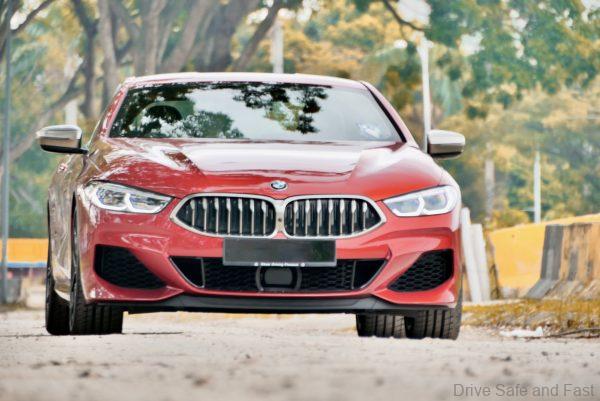 The final complaint falls to the drive. Yes, again this is the best car I've ever driven. However, it was not the best driver's car I've ever been in. That's because it feels like the car does most of the work for you. It gradually delivers its power in the most optimum way. It adjusts the steering's output to the precise conditions of the road. You simply cannot make mistakes short of being utterly careless. In any of its rivals, you have to be respectful of the car. An AMG 63 will gladly put you in a wall if you step on the throttle too quickly. A 911 will show you the limits of your capabilities in a corner. But a BMW M850i xDrive will simulate the ideal PlayStation racer conditions for you short of allowing you to 'Load your from your last save'. Another small complaint is that it 'bottoms out' too easily for a grand tourer. Perhaps the 840i is a little more capable in that regard.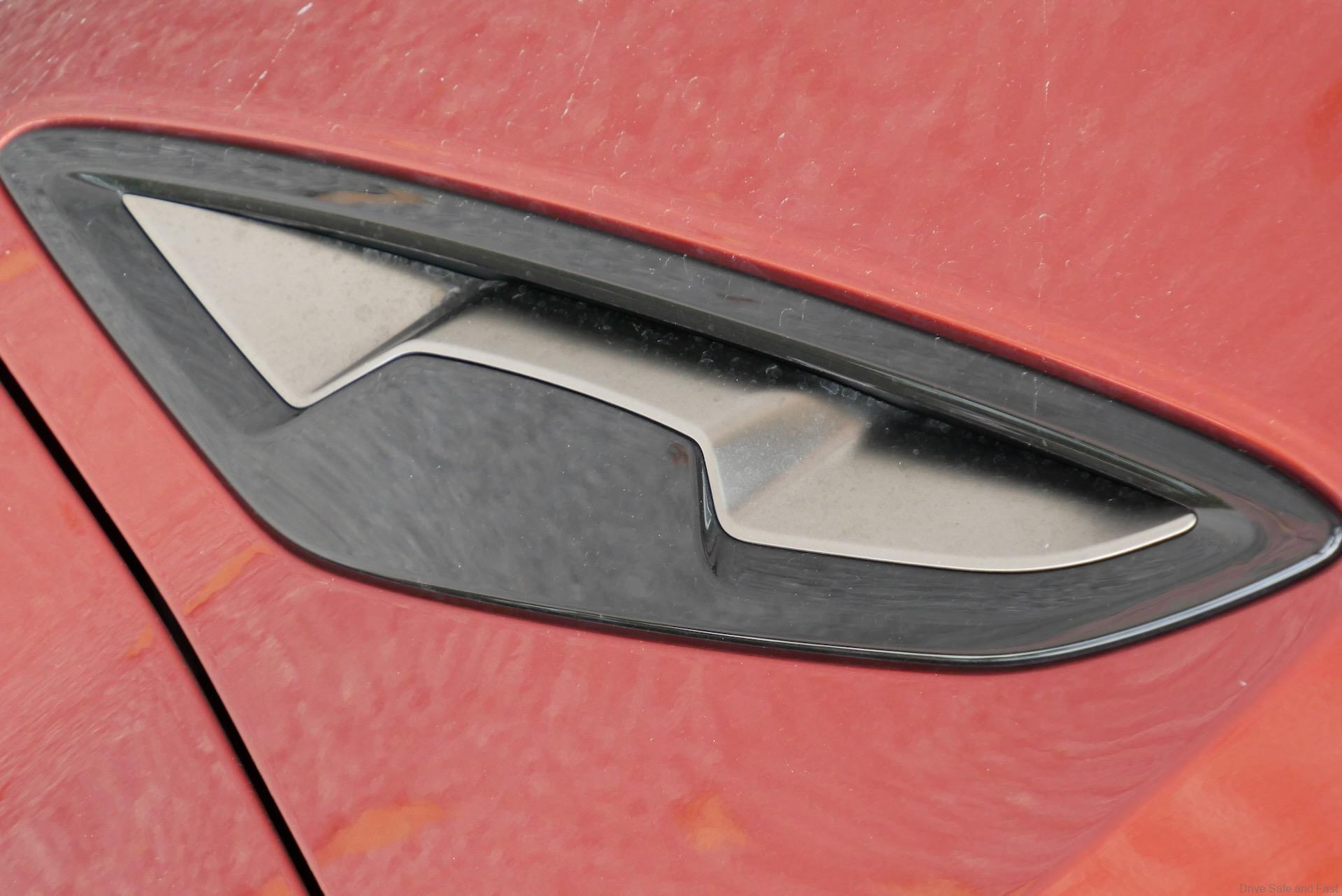 Now, does any of this detract from the fact that BMW have the car with the least number of complaints in its class? I guess not. I mean, if you're a fan of the brand, this is probably the best example of a car you can buy from them and daily. The M8's probably got all the personality and ruthlessness that's missing here, but it's probably also too stiff and insane to use for your commute to work. The M850i is probably also the fastest one in its segment around a track at this particular price point given just how flawlessly it handles. If you just want to win, this is probably the right choice. But I sincerely doubt people spending this kind of money would overlook an endlessly more characterful Porsche 911 Carrera S.
BMW M850i xDrive Specifications
Engine: Twin Turbo V8, 32-Valve, DOHC, Petrol
Capacity: 4395cc
Gearbox: 8-speed Steptronic with xDrive all-wheel drive
Max power: 530hp @ 5,500rpm
Max torque: 750Nm @ 1,800rpm
Top Speed: 250km/h
0-100 km/h: 3.7 seconds
Price: RM1,088,800