Automotive
Published on September 26th, 2022 | by Sounder Rajen
0
New Lynk & Co 03 Launched In China From USD21,750
This new sedan now comes with 254hp so it's looking like a good deal
Lynk & Co, a Chinese automaker owned by Geely and has just released the new generation 03 sedan in China. This car is now substantially redesigned both inside and out and has a slightly higher price tag than before as well. The best part however, is that the car now comes with 254hp and is sure to make a lot of people very happy.
The all new Lynk & Co 03 is actually not a new generation, but rather a facelift, nonetheless, Lynk & Co keeps calling it a new generation so that is what I will be calling it as well. This new sedan is built on the CMA platform developed by Geely and Volvo which also underpins the Polestar 2, Volvo XC40 and Geely Xingyue L.
The new Lynk & Co 03 is sportier than the outgoing model and has many new design features such as a larger grille, sharper taillights and sporty bumpers too. The car is 4,684mm in length, 1,843mm in width, 1,460mm in height and has a wheelbase of 2,730mm, making it slightly shorter but a bit longer and wider than before.
The interior of the Lynk & Co 03 is also different with a new larger central infotainment screen being at the top half of the dashboard where the air vents used to be and their air vents are now horizontally integrated into the dashboard. Aside from that, the centre tunnel has been cleaned up giving the car a more sophisticated look.
On top of that, the new Lynk & Co 03 now comes with a 2 litre turbocharged 4-cylinder engine that now puts out 254hp and 350Nm of torque ditching the outgoing 1.5 litre petrol option. The engine will be paired to a 7-speed DCT and there is also a hybrid version available.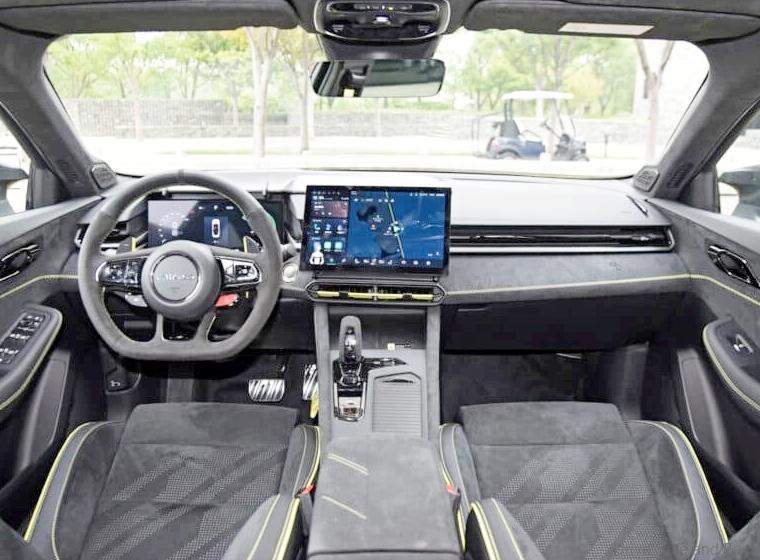 As for prices, the entry level 'Plus' version of the Lynk & Co 03 goes for RMB154,800 (USD21,750), while the mid-spec 'pro' version will set one back RMB166,800 (usd23,400) while the top-spec Lynk & Co 03+ which has yet to hit the market will cost RMB176,800 (USD24,800).
Moreover, the entry level hybrid version will cost RMB157,800 (USD22,150) and the top spec hybrid option will go for RMB169,800 (USD23,820). With all this, the Lynk & Co 03 is shaping up to be an exciting sedan indeed, sadly it seems to be a China only model for now so we shall have to wait and see if any other region will get it.
We got all this from CarNewsChina and their full article is linked here. Thank you CarNewsChina for the information and images.