Automotive
Published on September 6th, 2022 | by Sounder Rajen
0
Skyworth HT-i SUV Launched In China From USD21,100
Now here is an SUV with awesome range and an affordable price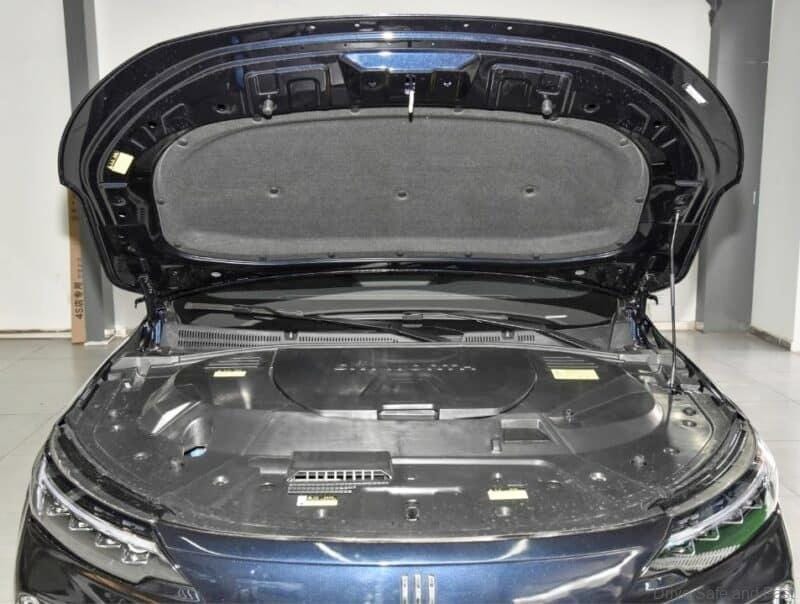 Chinese electric vehicle (EV) manufacturer, Skyworth Auto has just launched their new, all-electric Skyworth HT-i SUV. It is a facelift of the outgoing Skyworth EV6 and so far has received 14,718 pre-orders. It can be had in seven different trim levels ranging from RMB146,800 to RMB242,800 or between USD21,100 to USD35,000.
The Skyworth HT-i is equipped with a hybrid system from fellow Chinese automaker, BYD known as DM-i and just like BYD, Skyworth Auto is also planning to export their vehicles worldwide but they are staring small and only aiming to sell a conservative 30,000 vehicles in 2022 with around 4,00 of them being overseas sales.
In line with this, the brand has announced their "2314" strategy where the number 2 denotes their all-electric and hybrid models, while the number 3 indicates their three vehicle platforms, AE, BE and CE platform, with the first CE vehicle to be launched in 2025 and the number 14 represents the 14 new products the brand will be launching.
The first car to be launched on the CE platform will be a coupe code named EA7 and is estimated to cost around RMB200,000 to RMB300,000 (USD30,250 to USD45,380) while the first car based on the AE platform is code named the AE3. Skyworth also assures us that all their EV models will come in a Plug-In Hybrid (PHEV) version too.
The Skyworth HT-i comes in at 4,720mm in length, 1,908mm in width and 1,701mm in height and has a wheelbase of 2,800mm and looks very big despite its size so it commands more presence on the road and features a mature and sporty design.
The Skyworth HT-i features dual five spoke wheels, long and sharp headlights that form a "T" when lit and "L" shaped inserts on the lower ends of the front fascia with the word "Skyworth" prominently displayed on the centre part of the front grille and is inlayed into the rear light strip that connects the two taillights.
As for the interior, it is your usual affair, with a clean and minimalist design, a colourful and clear 12.3 inch digital driver display, a 12.8 inch central infotainment screen, rear parking sensor, keyless entry, remote start, safety systems with adaptive cruise control, lane departure warning and lane keep assist. All the things one expects.
The seats are made of leather and suede and the front seats are equipped with aviation headrests while the Skyworth HT-i is powered by a an electric motor and a 1.5 litre naturally aspirated engine that puts out a maximum power of 81kW and a peak torque of 135Nm while the electric motor ensure a 205km pure electric cruising range.
We got this information from CarNewsChina and their original article on the Skyworth HT-i is linked here.