News
Published on October 15th, 2022 | by Sounder Rajen
0
Check Out This Insane 1000bhp Ferrari F40
And this Ferrari F40 is completely road legal too
Why 'just' have a Ferrari F40 when you can have a road legal 1000bhp, racing machine disguised as a Ferrari F40? That's exactly what this prancing horse is, a racing machine. Sadly, all good things must come to an end, so this car's racing career is over.
So now this actual 1000bhp Ferrari F40 is looking for a new owner and is available at RM Sotheby's through one of their private treaty sales. However, that's not what we are going to talk about today, oh no, we are going to take a look at the colourful history of this insane and frankly hardcore race car turned road car.
This particular Ferrari F40 has had a long and storied history. It began its life as a regular red Ferrari F40 road car, nothing special right? Wrong! While Ferrari originally intended for the F40 to be a GT car, a few years after its release and the car's undeniable potential, Ferrari authorised Michelotto to produce race-ready units.
That's when this rare Ferrari was born and it was built for a single purpose, Speed. Oddly enough, this also came with a yellow makeover courtesy of Rallycross legend Will Gollop, who, in addition to changing the colour of the car, gave it a minimum output of 700bhp and when the car really hit the sweet spot, up to 1000bhp.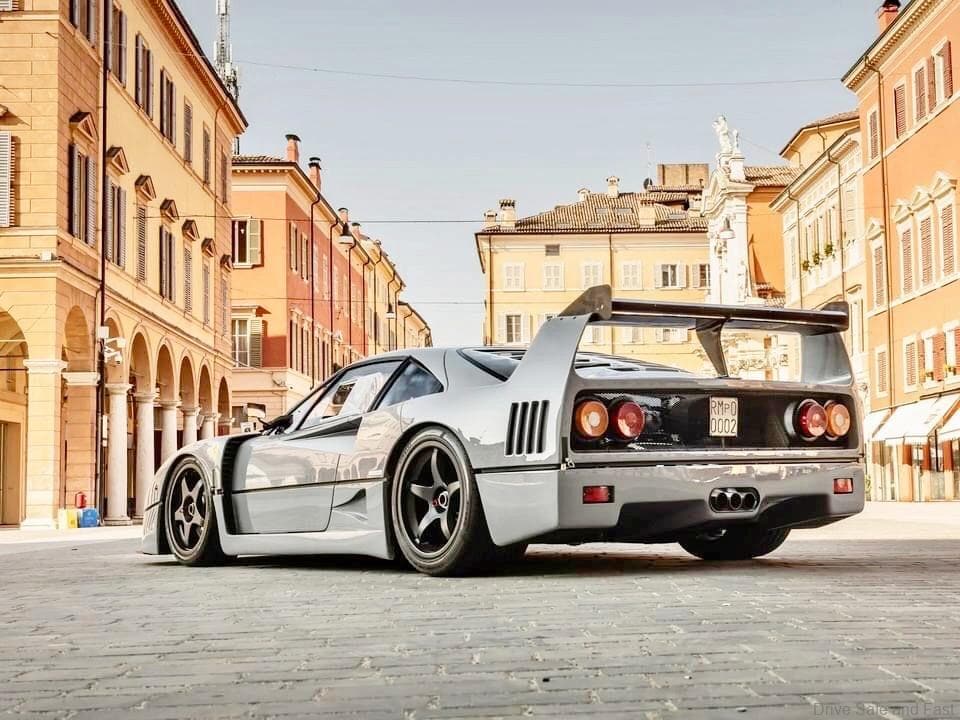 That brings us to today where this unrivaled Ferrari F40 has once again received a new paint colour, this time, a beautiful shade of gray and despite all convention, is somehow road registered. We're talking about a car that spent most of its life as a racecar here, so surely, something does not add up right?
Well not really, while the 1000bhp Ferrari F40 still includes all the crazy race car parts including racing air jacks, there is one notable difference in the car. Its engine compartment now runs two turbos and has twin external wastegates. strange for a car that ran twin turbos and a single external gate in the middle.
Regardless of all that, I think we should all just take a moment to step back and truly appreciate not just the sheer power but also the stunning beauty of this surprisingly road legal 1000bhp Ferrari F40. Clearly, there are not many cars in the world as unique or as sought after as this so why not just really breathe it in?
Naturally, a car of this pedigree won't come cheap and I was not really in the mood to negotiate a kidney for this car today so I did not even bother to see how much this car would cost but if you feel you have the means to afford a priceless supercar like this then check out the RM Sotheby's website for this and more awesome cars now.
Personally, if I could afford it, I'd choose this Ferrari F40 over any luxury car in a heartbeat.