Automotive
Published on November 28th, 2022 | by Sounder Rajen
0
Differences Between The ORA Good Cat 400 Pro Vs 500 Ultra
Know what sets these two ORA Good Cat models apart
So the ORA Good Cat has officially launched in Malaysia and here is what you need to know about both the ORA Good Cat 400 Pro variant (starting from RM139,800) and the ORA Good Cat 500 Ultra variant (priced at RM169,800) as well as what you get (or lose out on) in both these variants.
Firstly, both variants of the ORA Good Cat look similar and both offer the same 4-in-1 purr-fect package with a complimentary portable and home charger, 5-year or up to 150,000 km warranty, an 8-year or up to 180,000 km battery warranty, and 5 times free service with labour maintenance.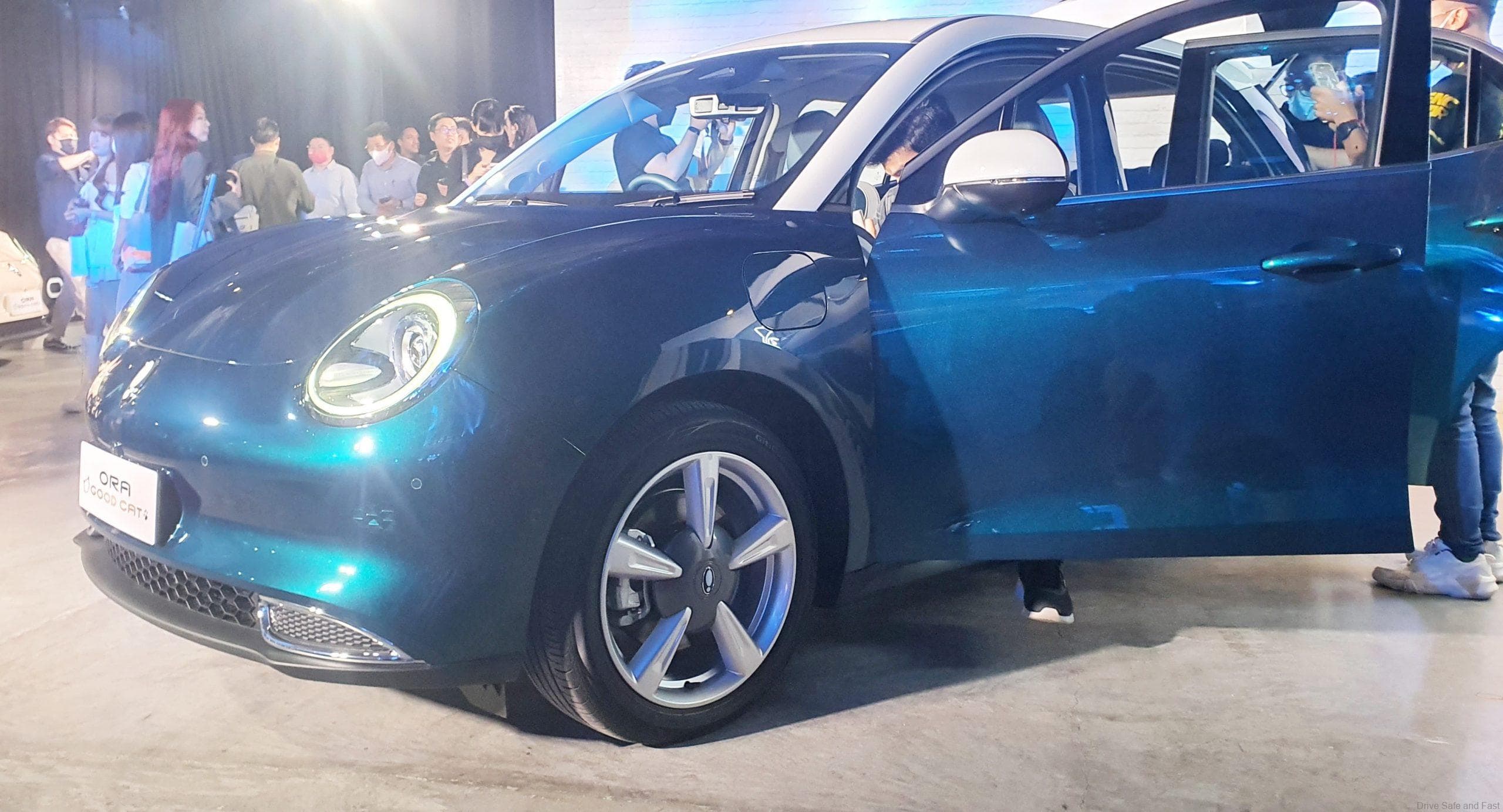 Other than that, both variants of the ORA Good Cat also share similar dimensions, as well as the same two tone interior colour options, the seats are made of the same material and they both have the same dual screen set up with the central infotainment screen measuring 7 inches and the digital driver display being 10.25 inches.
The differences lie mostly in the interior and the equipment list and one good example for the interior would be the lower number of speakers in the ORA Good Cat 400 Pro variant at only four while the more expensive 500 Ultra variant gets six. The 500 Ultra variant also features a driver seat massage function while the 400 Pro does not.
Also, both variants of the ORA Good Cat feature the Mars Red with Black Roof and Hamilton White with Black Roof options but only the latter gets the Verdant Green and White Roof option and Hazel Wood Beige with Brown Roof option. Both variants get the Coral Blue, Hamilton White and Sun Black single colour options.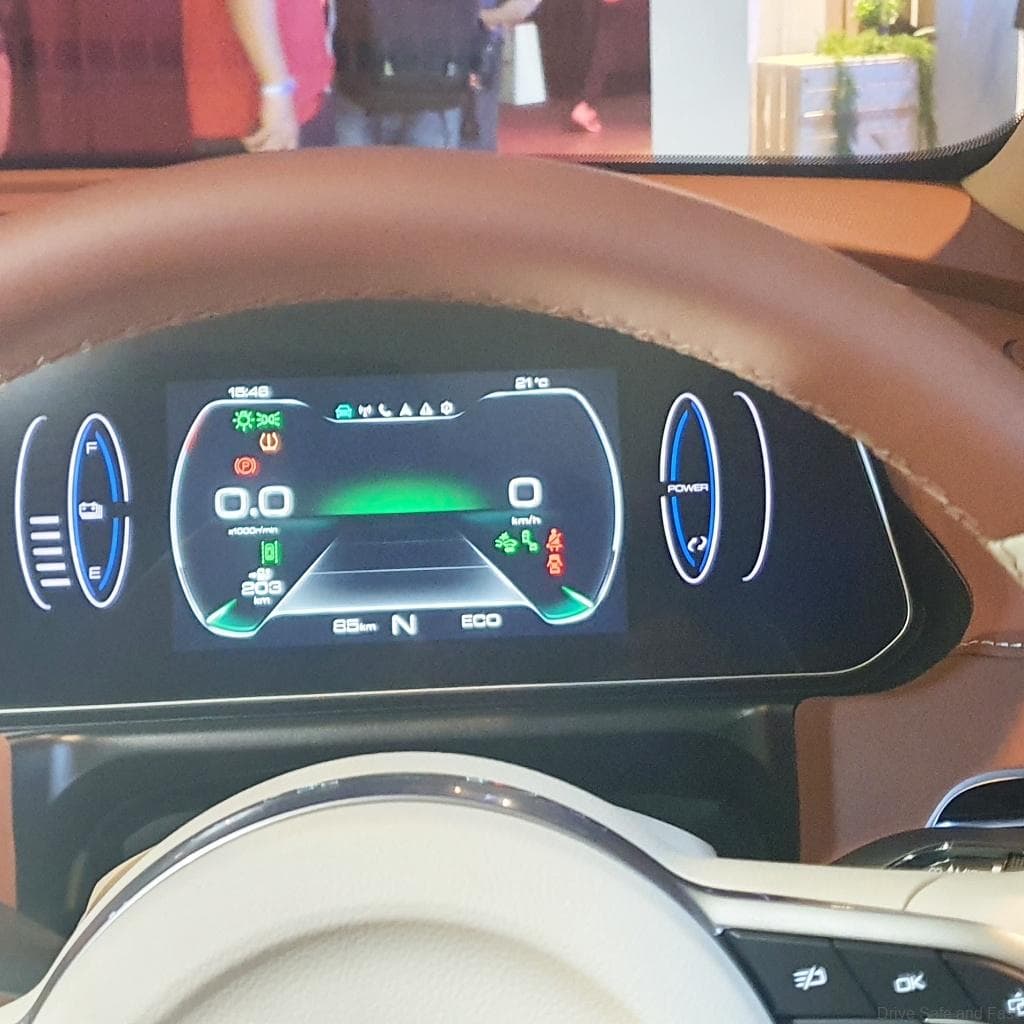 Moreover, the ORA Good Cat 400 Pro is equipped with a Lithium Ion Phosphate battery with a 400km NEDC range while the 500 Ultra variant gets a Ternary Lithium battery with a 500km NEDC range instead. This means that on DC Fast charging, the former goes from 0 to 80 percent in 46 minutes while the latter takes 1 hour.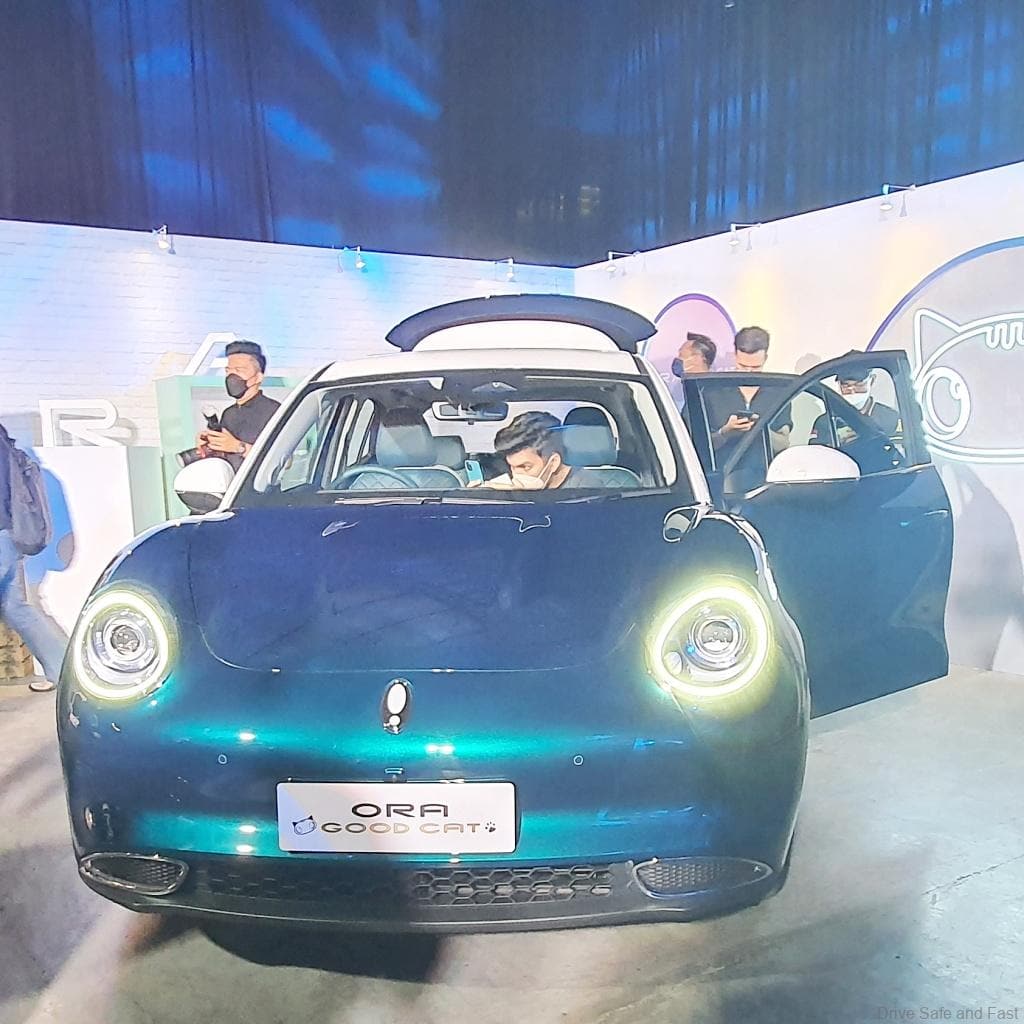 On top of that, the difference in the batteries between the ORA Good cat 400 Pro and ORA Goo Cat 500 Ultra also affects their AC charging times with the 400 Pro variant taking about 8 hours to charge to full and the 500 Ultra variant taking roughly 10 hours to get topped off.
Furthermore, The 400 Pro variant also misses out on a slew of safety features such as auto reversing assistance and full-auto integrated parking lane keep assist, lane change assist, blind spot detection, front parking sensors, rear collision warning, rear cross traffic alert and braking as well as a door opening warning.
What do you think about this? Would you have preferred it if Great Wall Motor (GWM) made the safety features standard on both variants of the ORA Good Cat?