Automotive
Published on November 25th, 2022 | by Subhash Nair
0
The New BMW 3.0 CSL Can't Hold A Candle To The Original 'Batmobile'
Only 50 units of a new BMW 3.0 CSL will be made for the occasion of BMW M's 50th anniversary.
Money makes the world go round and 'limited edition' makes the money pour in. BMW M has revived the 3.0 CSL name to sell a new limited edition vehicle on the occasion of the company's 50th anniversary.
To many true BMW enthusiasts, the 2022 BMW 3.0 CSL is nothing more than another thinly veiled money making endeavour by the company's marketing division. It is not a true 3.0 CSL in spirit. The original 3.0 CSL was based on the E9 (essentially the 6 Series before it was called that).
It was a homologation special for BMW to compete in the European Touring Car Championship and well over 1,000 units were made. This new 2022 BMW 3.0 CSL is based on the M4. It is NOT a homologation special. It is NOT based on the 6 Series (or rather 8 Series now that the marketing people have change that too).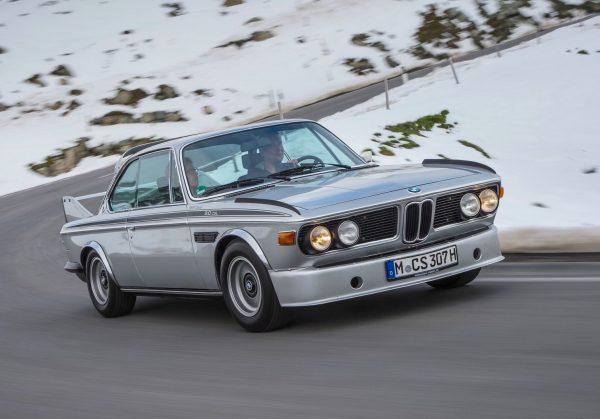 So it's another BMW model made at the expense of the company's own legacy. Disappoint but not unexpected. BMW has done a hommage concept model before, as well as various other 'CSL' labelled vehicles. This one feels a little too much like a cash grab.
In terms of engineering though it sounds like a marvel. BMW M has taken the M4 and tricked it out further in terms of design too. The 2022 3.0 CSL features air deflection elements, a roof-mounted spoiler, another huge spoiler on the boot lid, and fat wheel arches.
The front grille appears to be more upright and not quite as tall as the M4's, plus it has a different grille pattern to it. The bumpers also appear to have been restyled. BMW M also went to through the trouble of handmaking almost every body panel out of carbon fibre to cut its weight down.
The power unit is an enhanced version of the 3.0L straight six turbo found in the M4 CSL. BMW says its the most powerful straight six they've ever put in a road going car with 560hp available. The only transmission option is a manual, so torque had to be reduced significantly.
The new 3.0 CSL is equipped with Adaptive M Suspension, adjustable M Carbon Ceramic brakes, and other minor revisions to steering and chassis mounts.