Automotive
Published on December 15th, 2022 | by Daniel Sherman Fernandez
0
DRB-Hicom Shares Surge As Syed Mokhtar Plans Total Buy-Out
Will DRB-Hicom Become An Even Bigger Automotive 'Supermarket'?
Malaysian Tycoon, Tan Sri Syed Mokhtar Albukhary is looking closely at buying out completely his conglomerate DRB-Hicom Bhd, as shared by people with knowledge of the matter. This has pushed the share price of DRB-Hicom up by a whopping 10 percent in a single trading day.
The reclusive businessman is in talks with potential advisers on options that could involve a buyout of the firm, said these people, who asked not to be identified as the process is private.
Syed Mokhtar is also weighing a stake sale or other ways to further streamline DRB-Hicom's businesses, these people said.
The stock hit RM1.52 within 15 minutes of the start of trading, before reaching a high of RM1.61, or 10.27 per cent over its closing price of RM1.46 on Wednesday, right after midday break.
As at 3.30pm, the stock was traded at RM1.57 for a market capitalization of RM3.04 billion.
Syed Mokhtar owns 56 percent of this Kuala Lumpur-listed firm through an investment vehicle, according to data compiled by Bloomberg. DRB-Hicom prior to today had a market value of RM2.9 billion.
Meanwhile, in 2012 DRB-Hicom bought out struggling national car manufacturer Proton Holdings Bhd from Khazanah Nasional Bhd. In five years it tried to revive the ailing company with little success and so in June 2017, DRB-Hicom sold 49.9 percent of Proton to rising Chinese car manufacturer Zhejiang Geely Holding Group Co. This move also allowed Geely to obtain a majority interest in iconic British sports car brand Lotus Cars.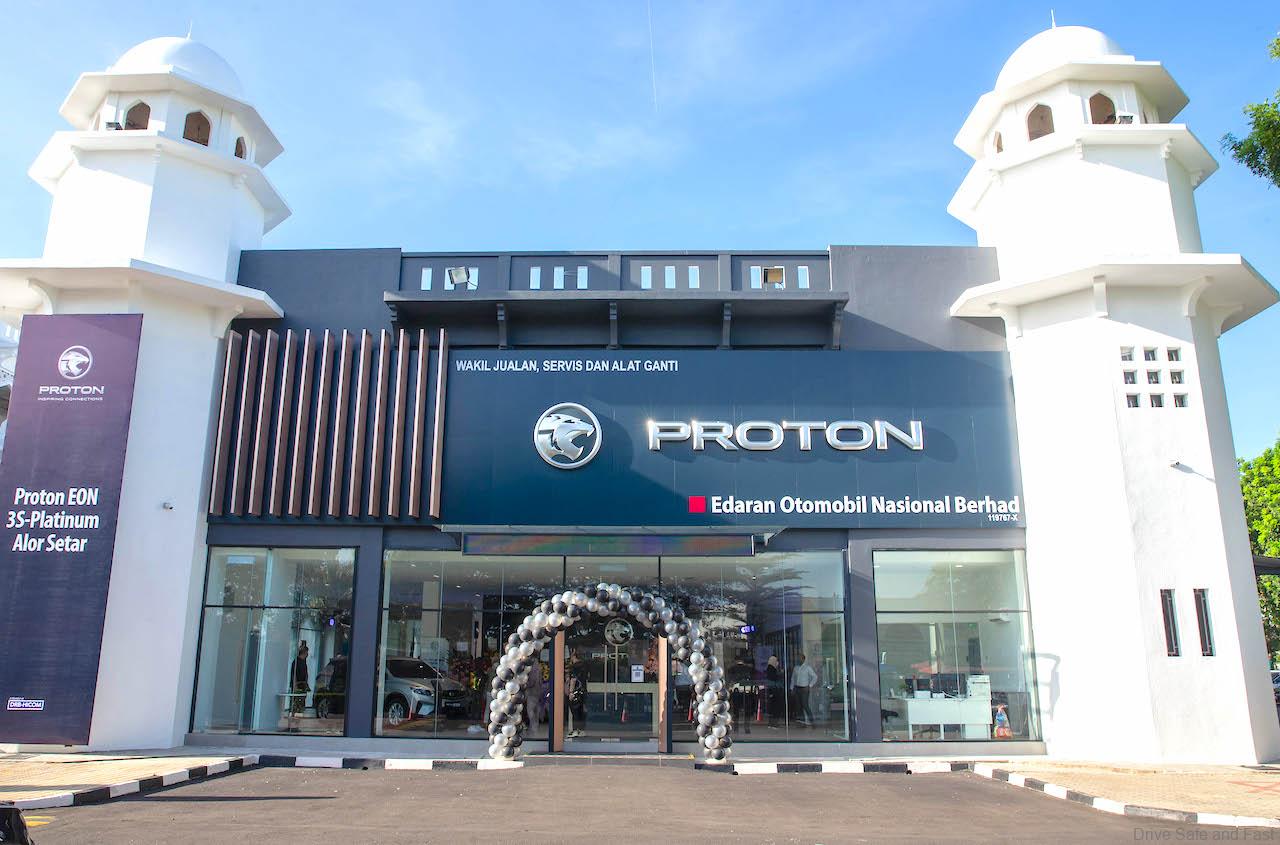 Today, both Proton and Lotus are seeing sales success and also a widening market reach across Malaysia and ASIA.
Interestingly, this Malaysian conglomerate's automotive division is also involved in the local assembly of luxury vehicles, commercial vehicles and also a variety of other moving vehicles.
At its vast assembly complex in Pekan Pahang, they are assembling about 17,000 units of various models a year. The automotive brands involved are Mercedes-Benz, Isuzu, TATA, Mitsubishi and a rising variety of motorcycles from Japan and India.
There is also an established automotive education facility near the complex to ensure high quality labour gets into the various automotive factories.
DRB-Hicom is also a top defense contractor in the country where DRB-Hicom has also involved with the development, assembly and distribution of military vehicles for the Malaysian Armed Forces.
Meanwhile, the group business includes vehicle inspection (Puspakom) logistics, port operations and also banking and postal with the ownership of Bank Muamalat, a full-fledged Islamic lender and the national postal service provider Pos Malaysia Bhd.