Automotive
Published on December 19th, 2022 | by Sounder Rajen
0
Kia EVs Were The Official Vehicle Of The World Cup
This marks the first time ever for EVs to do so
Throughout the FIFA World Cup that took place in Qatar this year, there was one fleet of vehicles from Kia that transported players, officials and fans alike to wherever they needed to go. The best part is, all these Kia vehicles were electric vehicles (EVs). It looks like this year's world cup was as innovative as it was exciting.
So by now it is well established that Kia provided the official vehicles for the Qatar 2022 FIFA World Cup but it is worth pointing out that all the vehicles used in the official fleet were EVs as we can see the models used include the Kia EV6, Kia Sorento PHEV and Kia Telluride, however there were many more Kia cars too.
Moreover, this is a major step forward for EVs as Kia has proven to the world that EVs are not as limited as some people think they are, after all, with the sheer number of people present at the games going all over the place, clearly the Kia EVs has a lot of ground to cover and managed to do so without any difficulty.
On top of that, Kia has essentially ensured that everyone at the FIFA World Cup could travel in style and comfort as these vehicles all provide the occupants of the car with a comfortable ride and a spacious as well as modern interior for maximum comfort overall.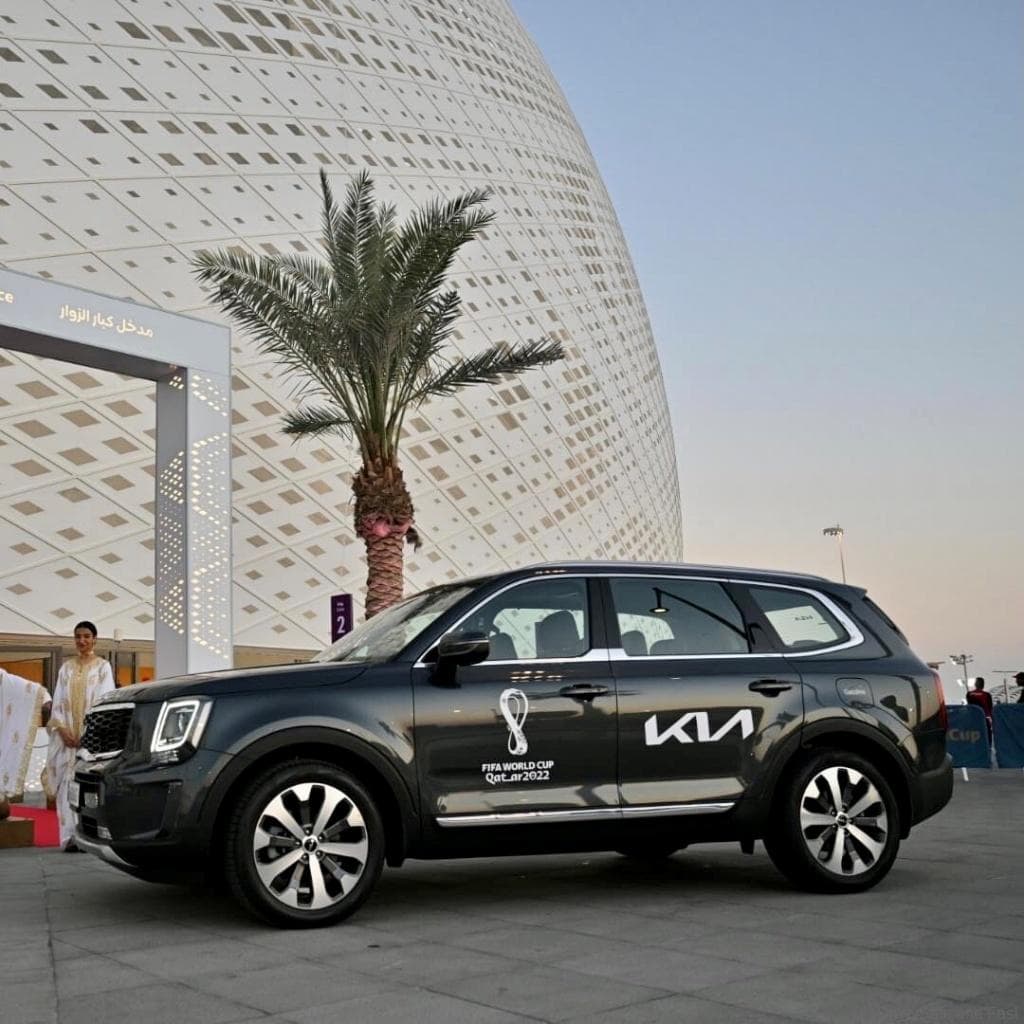 This was not just a good showing for Kia though, this was a great way to speed up the process of EV adoption as many people in many countries all over the world are still skeptical when it comes to EVs. So by offering them a chance to experience one first hand, Kia has helped people understand EVs better as well.
Furthermore, as many countries like Malaysia scramble to improve and enhance EV charging infrastructure to better accommodate EV adoption, it would seem that sooner or later the whole world will forget about internal combustion engine (ICE) vehicles altogether so giving people good options for EVs like Kia is doing will be crucial.
All in all, choosing to drive an EV is about a lot more than just preserving the environment. It is the future. EVs will have to become the norm sooner or later so with Kia putting in all this effort to produce world class EVs and educate the world about them is a welcome move.