Automotive
Published on December 6th, 2022 | by Subhash Nair
0
Toyota Is Going On A Product Offensive In Malaysia Next Year
2023 will be a year of product launches for UMW Toyota Motor.
UMW Toyota Motor is ending 2022 with over 90,000 units sold to date – an increase of 44% versus the same time period last year. Of course, 2021 was a year marred with supply chain difficulties and with plant shut downs due to lockdowns. Toyota's success in Malaysia in 2022 has a lot to do with the launch of the locally-assembled Corolla Cross and Corolla Cross Hybrid. Also contributing to Toyota's strong sales this year were the Hilux and Fortuner – both no.1 in their respective segments.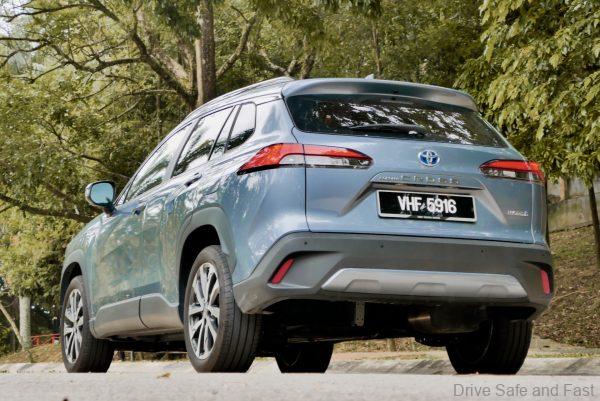 For 2023, Toyota are going to kick things up a notch.
The first thing they announced is a new tagline. Gone is 'All About The Drive' from 2016. Henceforth, Toyota's tagline is "Move Your World".
Besides the shift in branding, UMW Toyota Motor will also be going on a product offensive for 2023. The brand is attacking on all fronts. For those who love performance vehicles there's the 2nd generation GR 86 sports coupé with a 2.4L boxer engine this time around. Also coming to Malaysia is the new GR Corolla, a 5-door hot hatch with the same 1.6L Inline 3 turbo that powered the GR Yaris. To top it all off, they'll also bring in the GR Supra with a manual transmission this time around.
UMW Toyota will also be expanding on their electrification efforts with the all-electric bZ4X. The bZ4X is already being tested on Malaysian roads as we speak. This all-electric vehicle will be joined by other unnamed hybrid vehicles too. Toyota's electrification approach has always been multi-pronged and rooted in tackling carbon emissions in a more holistic way.
After all, if the electrical energy that goes into EVs is derived from coal, then the problem has just been shifted away and not dealt with. What's more, if customers find hybrid vehicles many times more palatable, convenient and affordable than all-electric vehicles then hybrid vehicles could have a larger impact on reducing the overall carbon footprint in the transportation sector.
Taking on the mass market will be the all-new Toyota Vios, which was strongly hinted at by Ravindran K. We're sure UMW Toyota Motor will also be looking to introduce the new Innova, but that vehicle was not specifically mentioned.