Motorcycles
Published on January 11th, 2023 | by Sounder Rajen
0
BMW Motorrad Malaysia Unveils 2023 K1600B Motorcycle
BMW Motorrad is expanding its tourer bike lineup with this bike
BMW Group Malaysia invited us to an exciting event today where BMW Motorrad unveiled two new motorcycles including the all new 2023 BMW K1600B and this new addition to the BMW tourer is joined by a new Midnight edition finished in all black with the former model costing RM173, 500 on the road excluding insurance.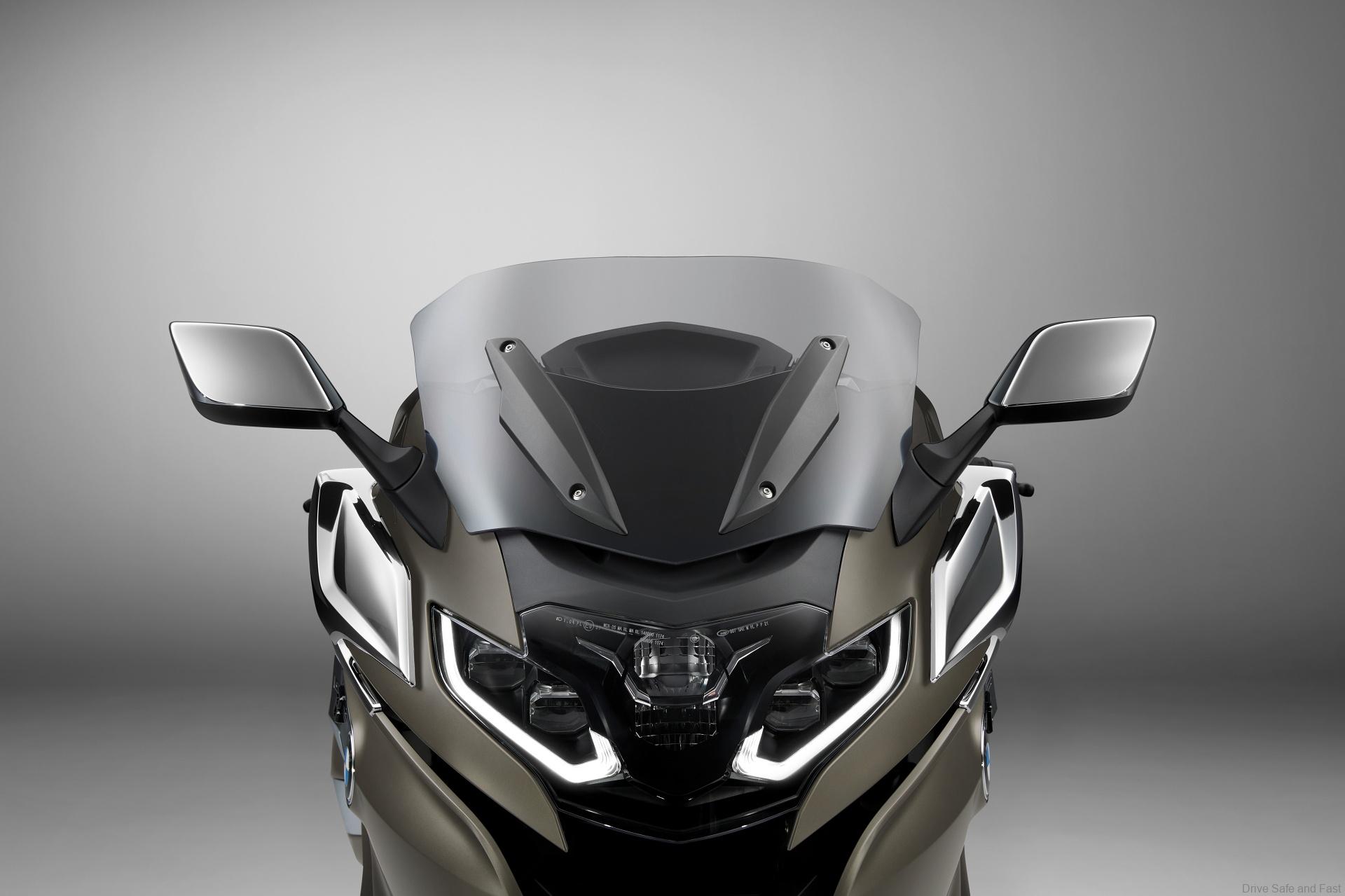 The all new 2023 BMW K1600B may be a touring motorcycle but it is finished in more of a "bagger" body type. This is further enhanced by the unmistakable design language used on the bike to give it a huge presence on the road. Just one look and it is obvious this bike was built to glide from one destination to the next.
Moreover, the 2023 BMW K1600B is available in Black Storm Metallic and Manhattan Metallic Matte with the latter being exclusive to the style variant. These colors fit the "bagger" style which is defined by a shortened windscreen and a striking rear section featuring LED indicators and brake lights integrated into the side cases.
On top of that, the black colored inline six engine with Engine Protection Guard completes the overall badass look of the 2023 BMW K1600B. This water-cooled engine makes 160hp and 180Nm. This gives the bike a top speed of 200km/h and a 0 to 100km/h time of 9.1 seconds.
Additionally, the 2023 BMW K1600B is more than just a powerful engine and a butch look, it is also a high tech motorcycle as the bike features a 10.25 inch color TFT display with Connectivity and Integrated Map Navigation powered by the BMW Motorrad Connected App. This also allows the rider to enjoy this on-board computer.
Furthermore, the 2023 BMW K1600B comes equipped with a USB-C charging storage for mobile phones, an Anti-Theft Alarm, Central Locking System and an Audio System 2.0. The accessorized forged handlebars also ensure a smooth ride regardless of the terrain the bike is on.
The 2023 BMW K1600B also comes equipped with a rider assistance systems including BMW Motorrad Integral ABS Pro, automatic stability control, brake control, dynamic traction control, hill start control, electronic cruise control, Dynamic ESA Next Generation Gear Shift Assistant Pro, reverse assistant and tyre pressure control.
All this makes the 2023 BMW K1600B the ultimate tourer bike in a "bagger" style for anyone and any occasion. So if you like BMW and you like motorcycles, then this bike is a no brainer, especially if you want a bike that makes you look like Batman when you ride it.