Automotive
Published on January 18th, 2023 | by Sounder Rajen
0
Isuzu D-Max Ends 2022 By Smashing Records
The Isuzu D-Max set its highest sales record in 2022
The Isuzu D-Max is probably not the first thing to come to mind when one thinks of pickup trucks yet in 2022, Isuzu Malaysia saw its humble pickup truck set a new record and managed to sell 9,211 units of this amazing vehicle. This number was mere tens away from doubling the company's record in 2021.
This amazing performance has ended up setting a new all time high record for the company and completely eclipses the brand's previous record of 6,480 Isuzu D-Max pickup trucks sold in 2016. This impressive performance was the result of massive interest in the new 1.9 litre models of the pickup truck.
Moreover, the new 1.9 litre Isuzu D-Max has proven to be low on running costs while still performing incredibly well in terms of design, features, performance and safety. With all this going on for it, it's no wonder this variant of the pickup truck accounts for 79 percent of the brand's portfolio and 55 percent in Peninsular Malaysia.
On top of that, despite being a relative newcomer, the flagship X-Terrain variant was a popular choice in the premium lifestyle segment with 877 units being delivered to customers last year. This variant was well received as a result of its handsome design, premium interior, stellar performance and cutting-edge safety features.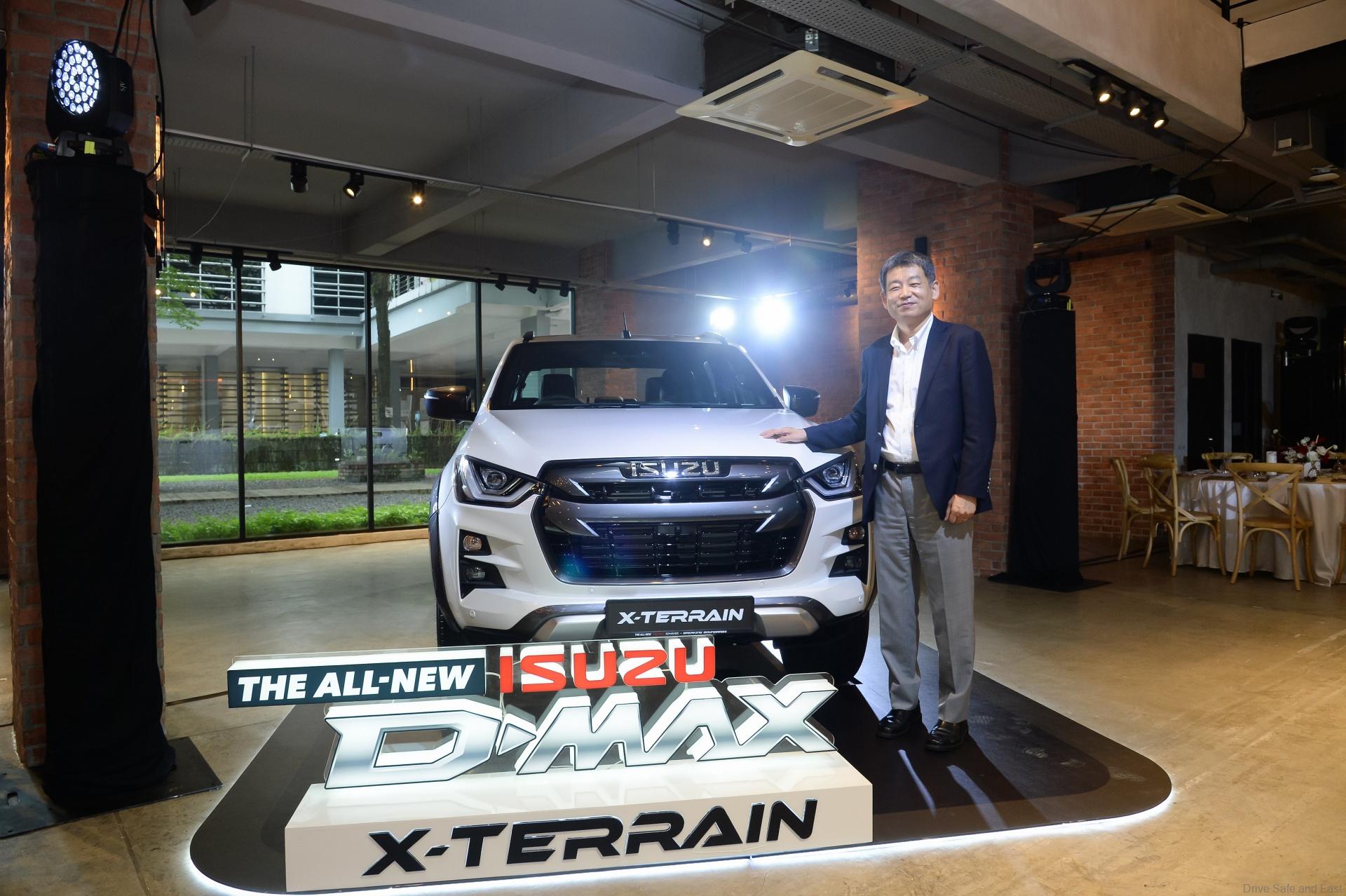 Isuzu Malaysia's CEO, Shunsuke Okazo, said, "Despite facing stock limitations from the factory, the third-generation Isuzu D-Max achieved extraordinary heights in terms of market penetration. Thanks to its exceptional design and future-looking features, the latest generation Isuzu D-Max brings new levels of driving comfort and performance without losing any inherent Isuzu family traits. It is a true representation of a modern day pick-up truck."
Furthermore, the new third-generation Isuzu D-Max did not just win the heart of its owners, it also captured the favor of the automotive media as the top of the line X-Terrain variant won the title of 'pickup Truck of the Year' and some other variants also achieved numerous accolades as well.
Another key reason behind the success of the Isuzu D-Max is the fact that all variants across the board boast the top ASEAN ANCAP 5-star safety rating, offering owners peace of mind. The top of the range X-Terrain variant even comes with a 7-year unlimited mileage warranty for added peace of mind.
Isuzu COO, Kenkichi Sogo, stated, "Our focus for this year will be to ensure that our customer experience remains positive as we aim to reduce the delivery times and to enhance our network. I wish to thank all our customers for their support and patience and also our partners who have helped us rise to the top despite the challenges faced in the supply of vehicles."