Automotive
Published on January 3rd, 2023 | by Subhash Nair
0
Two Proton X90 Prototypes Spied In Full Camo Along Jalan 222, Petaling Jaya
The highly-anticipated Proton X90 has been spotted yet again on Malaysian roads.
The Proton X90 is one of the most highly anticipated local launches in coming years. The Proton X70 was a great start for the Proton-Geely partnership. The X50 allowed Proton to reach more customers with a similarly high-end Geely product. Soon the Proton X90 will give Malaysians an affordable but upmarket 7-seater without having to go to the recond market.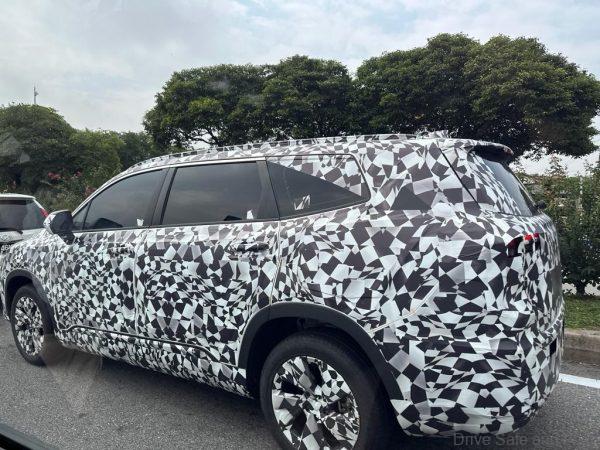 Just last week, we spotted 2 of these X90s in full camouflage driving around Petaling Jaya, specifically along Jalan 222. At first glance it looked like both models were identical, but upon closer inspection there is one major difference between the two and that's the rims.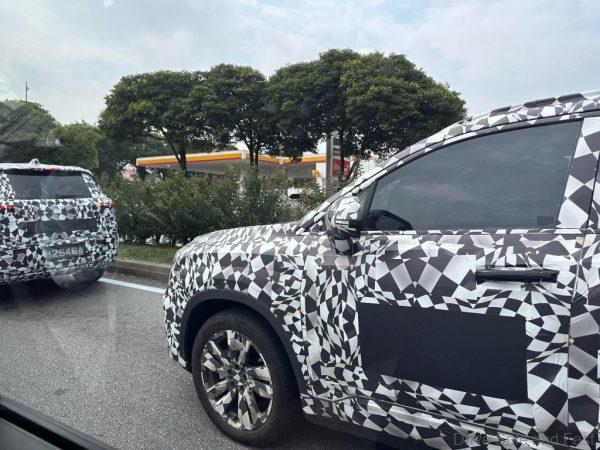 The one in front appears to be sporting 18″ wheels in a swept design while the one bringing up the rear looks to be a larger 19″ design.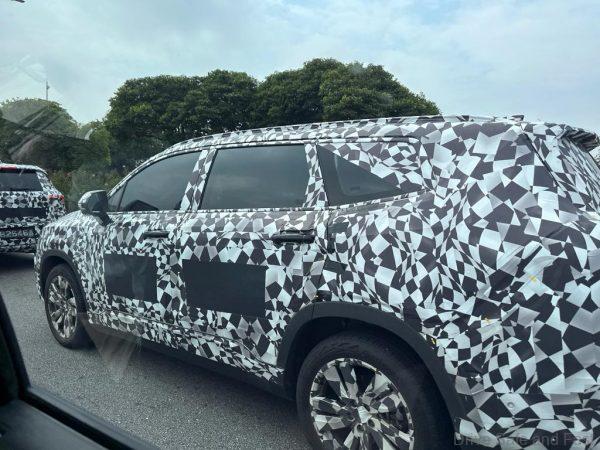 Other noteworthy observations include the bumper-mounted registration plate. In previous spyshots, the plate was mounted on the tailgate, possibly to help disguise the vehicle's identity further. The Proton X90 is based on the Geely Haoyue and its original design has the registration plate mounted to the bumper. It appears Proton may not have given the vehicle an extensive redesign but we'll have to wait for official photos to confirm this.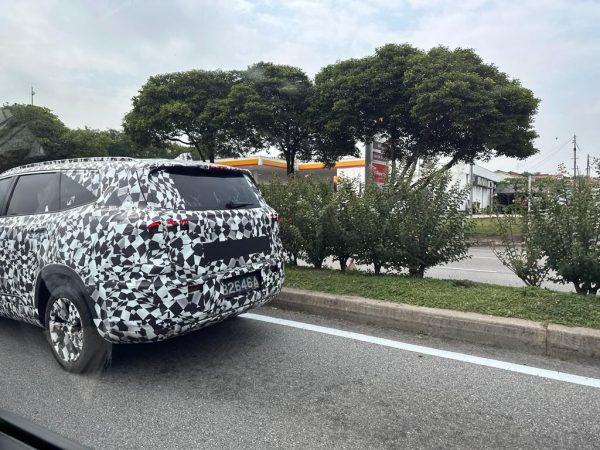 The Geely Haoyue is powered by either the familiar 1.8L TGDI engine that is still available on the most expensive variant of the Proton X70. In this configuration it also gets the same 7-speed dual clutch transmission as the X70, meaning it is a front-wheel driven vehicle.
In the Philippines, the Haoyue is marketed as the Geely Okavango and is powered by a 48V mild-hybrid version of the 1.5L TGDI engine. If Proton decides to bring this version in it will be the company's first ever electrified vehicle.
They may want to do so, as Perodua has already started leasing out the Ativa Hybrid in limited quantities, showing that 'little brother' can bring out the big guns too.
No release date for the Proton X90 has been given, but the company has been testing it on Malaysian roads for many months now. When it arrives, it will give 7-seater SUVs like the Mazda CX-8, Nissan X-Trail and Volkswagen Tiguan Allspace a run for their money thanks to favourable taxation for national cars.