TechTalk
Published on April 19th, 2023 | by Sounder Rajen
0
Volvo ES90, Designed With AI, Sets Internet Ablaze
The Volvo ES90 is set to be the brand's inaugural zero-emissions vehicle
We all know that cars are evolving at an extremely rapid pace and they are nothing like what they were 20, or 50 or almost 100 years ago either. Ah yes, the world has come a long way since the Ford Model T, now Swedish carmaker, Volvo, is (probably) set to make a quantum leap forward not just in design, but in every facet.
While some may argue that Volvo cars are already quite futuristic as it is, we all know that this brand is never satisfied with simply being number one. With the brand's stellar history, it is no secret that Volvo wants to be so far ahead in innovation and safety that nothing can compare, and I am glad to say, Volvo might achieve it soon.
Moreover, In the United States, where Volvo will be sharing the assembly lines at the Ridgeville, South Carolina factory with its Polestar 3 sibling, the brand is still selling a healthy mix of gas, Plug-In Hybrid (PHEV), and electric vehicle (EV) cars from various different segments.
Volvo also has sedans like the S60 and S90, crossovers like the XC40, XC60, and XC90, plus even the V60 and V90 Cross Country touring models and, of course, the Recharge family which includes PHEVs like the S/V/XC60 and S/XC90 alongside the C40 and XC40 EVs as well.
Now, though, the brand is preparing for the arrival of its first bespoke EV and the successor to the Volvo XC90. Although the car was initially rumoured to be called the 'Embla,' the brand apparently preferred the name EX90 and I have to agree as I prefer the shorter and more simple name as well.

On top of that, AI has been quite controversial as of late, so let's not open that can of worms but digital artist, Sugar Chow, has used AI to create a rendering of what the Volvo EX90 may look like and I am glad he envisioned it as a ritzy sedan especially since SUVs are all the rage these days.
The virtual artist, better known as sugardesign_1 on social media, has been fiddling with AI-assisted tools of CGI styling for some time already, and the results are more 'elegant' with each passing digital project like hiss designs of an electric Cadillac CT5, a Lexus 'Sport Saloon' and more.
The design looks so good and futuristic it has been making the rounds online and turning heads all over. Being a zero-emissions vehicle by design it is also something many would love to see Volvo turn into a reality. What about you? Would you like to see this car become a reality? I sure would.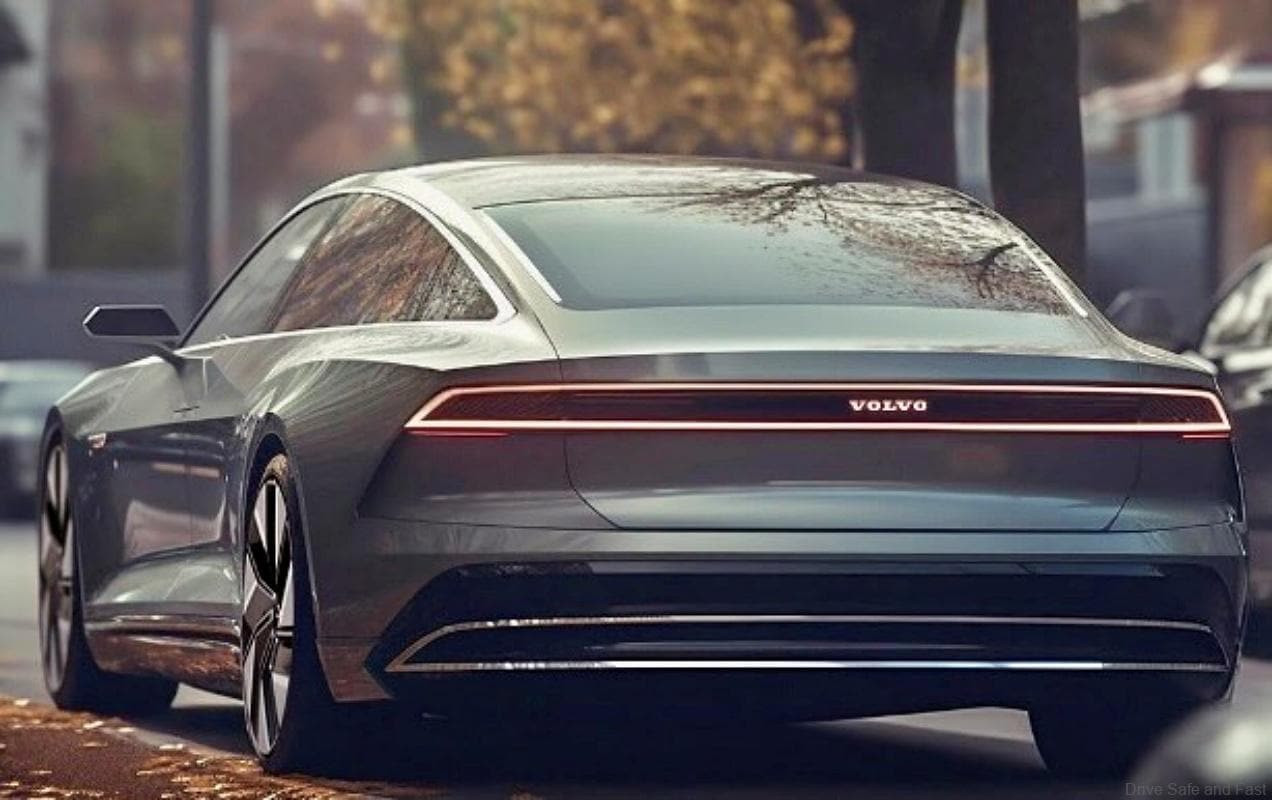 We got all this from Car And Driver Enthusiast and their full article is linked here. Thank you Car And Driver Enthusiast for the information and images.