Automotive
Published on May 15th, 2023 | by Sounder Rajen
0
BMW Isetta Inspired Microlino 2.0 EV Electric City Car Launched
This cute little Microlino EV also has about 230km of electric range
The cute and quirky looking Microlino 2.0 electric vehicle (EV) is an electric city car with adorable looks, has a top speed of just 90 km/h from an engine making about 23Ps of power, has roughly 230km of electric range weighs only 496 kg and is inspired by the 1955 BMW Isetta.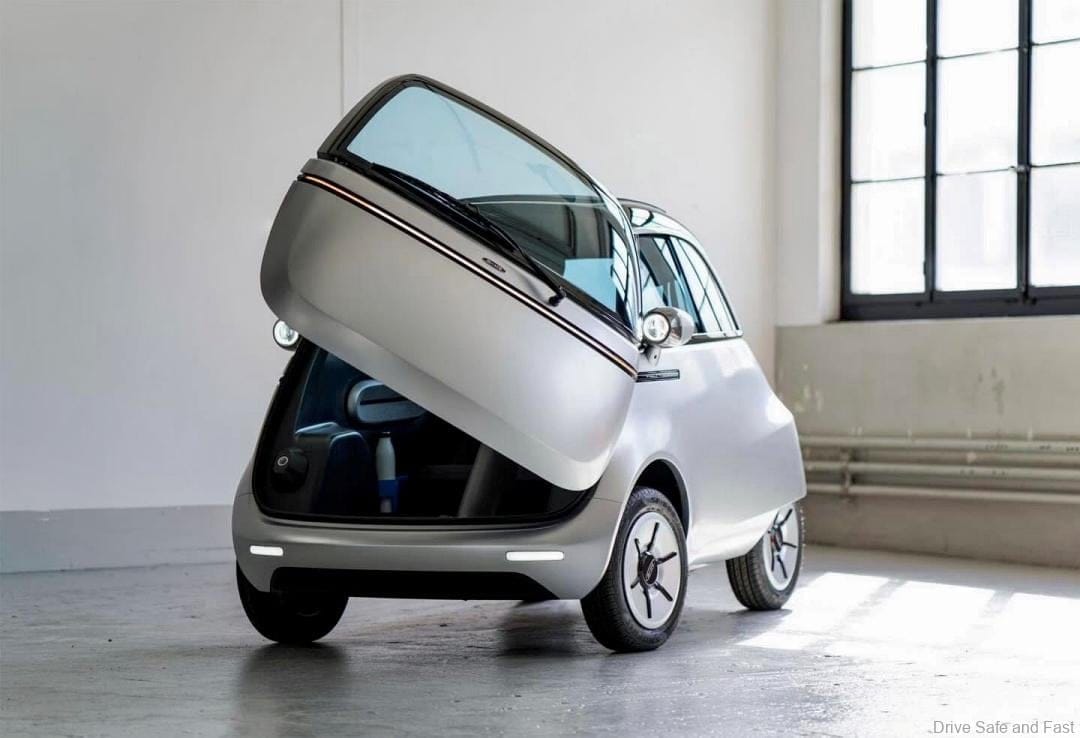 The Microlino 2.0 was finally launched in its final form at the IAA Mobility Show in Munich, with production scheduled to start before the end of 2021. The model will come in three versions, namely Urban, Dolce, and Competizione, and will be available with three battery capacities.
Moreover, Swiss company Micro, first presented the Microlino back in 2016 with plans to launch it in 2018. Clearly, that didn't happen so a reworked Microlino 2.0 appeared in 2020 with a brand new automotive-grade unibody chassis replacing the previous tubular frame, a first for the heavy quadricycle segment.

Wim Ouboter, the founder of Microlino said, "After several years of development and more challenges than we could have imagined, we are beyond proud to show the series version of the Microlino for the first time."
The design of the Microlino 2.0 retains all the features of the earlier prototypes but modernises the design following the BMW Isetta with additional LED bars and round headlights mounted on the side mirrors. The signature front-mounted door no longer has a door handle and is instead opened by pressing a button, and features a soft-close mechanism.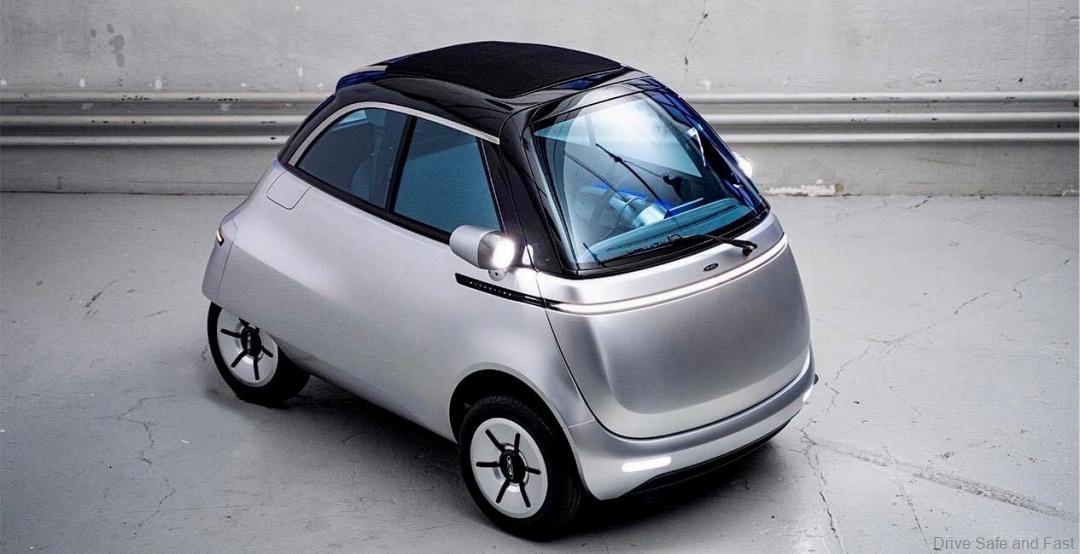 Inside the Microlino 2.0 is room for 2 people as well as 230 liters of cargo space. The redesigned interior also comes with a fixed steering column, ergonomically designed seats, a minimalistic dashboard with a digital driver display and a central touchscreen controlling the main functions of the car.
On top of that, the unibody construction has now significantly increased the structural rigidity of the Microlino 2.0, offering more safety and an improved driving experience. The suspension is also fully independent with McPherson struts both at the front and in the rear replacing the push-rod/rigid axle setup of its predecessor.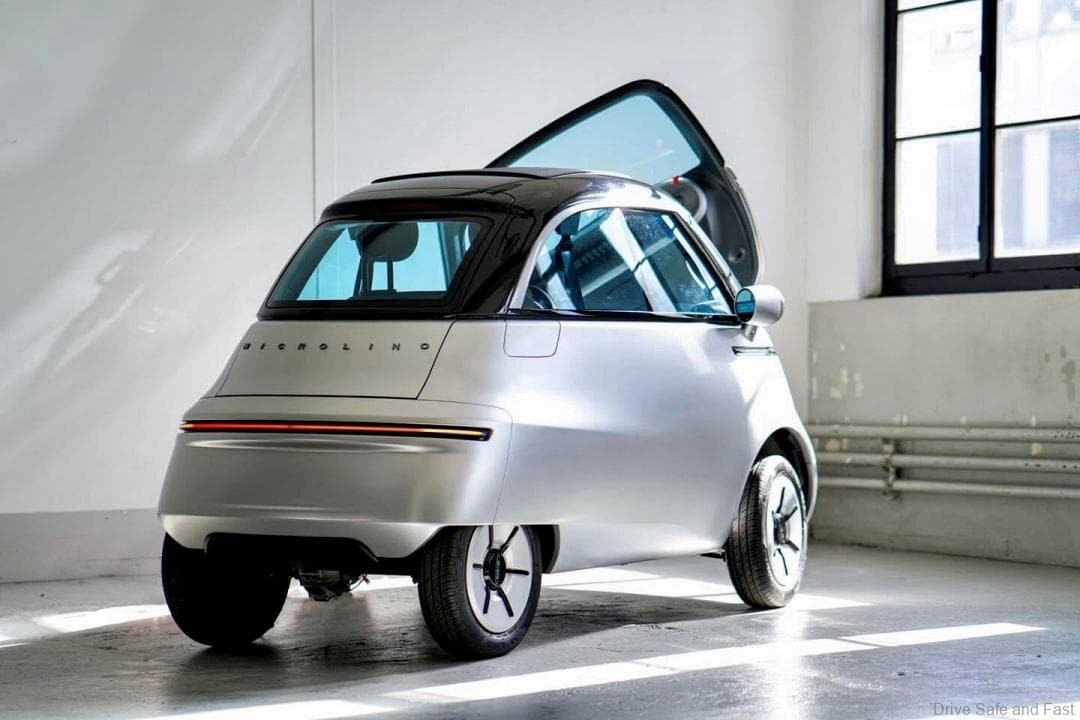 The powertrain of the Microlino 2.0 makes 17hp and 118Nm of torque, going all the way up to a peak power of 25hp. The low curb weight of the car (435kg excluding the batteries) also means it can accelerate from 0-50km/h in 5 seconds on to a top speed of 90km/h.
The Microlino 2.0 is also available in battery capacities of either 6kWh, 10.5kWh and 14kWh, translating to electric ranges of 95km, 175km, and 230km respectively the lithium-ion batteries need 4 hours to go from 0 to 80 percent charge.
We got all this from Carscoops and their full article is linked here. Thank you Carscoops for the information and images.