Cars
Published on April 20th, 2020 | by Subhash Nair
0
Will Lexus Retire LX in Favour of Unibody "Softroader"?
When it comes to offroading, few can argue that the Toyota Land Cruiser is king. The vehicle has been around for 70 years and is still the most capable 4X4 out there. Over the years, it has become more and more luxury oriented, as competitors have prompted customers to expect more plushness and premium aspects in an off-roader. This has also created a dilemma for Toyota, as their products shouldn't out-perform anything their premium marque Lexus has to offer. The solution was to give Lexus their own version of a luxury off-roader built on Land Cruiser bones.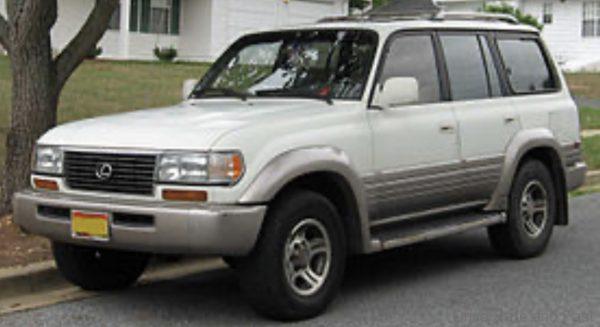 Thus, the Lexus LX was born in the mid-90s just as the Land Cruiser 80-Series began its life. While sales were great in this and subsequent generations, the third generation LX was facelifted not once (like a regular car would), not twice (like the 2nd generation was) but THREE times since 2007. We test drove the 2018 model and you can read our review of it here.
There are rumours that Toyota plans to take the Land Cruiser back to basics in an upcoming successor model. In that same article, it was suggested that Lexus LX would be pushed up a rung to compete with the Bentley Bentayga. If that's true, it's possible we'll see it ditch its ladder chassis and off-roader fundamentals for a more urban, efficient package.
The Lexus LF-1 Concept crossover that was shown 2 years ago comes to mind. With less emphasis on off-roading performance, Lexus could justifiably focus on amenities, comfort, dynamism as well as high-efficiency, high-tech hybrid engines. The LF-1 certainly has the dimensions to be a LX successor. It's 9mm longer, 16mm wider, and its wheelbase is 124mm longer too. And the unibody construction brings its height down by 260mm.
Back in 2000, Lexus was selling over 14,000 units of the LX annually in the United States. In recent years, the company has struggled to move more than 5,000 of them a year there. Its current direct competitors include the Mercedes-Benz G-Class and Infiniti QX80. Indirect competitors utilise unibody designs. These include the Audi Q7 and Q8, Mercedes-Benz GLS, BMW X7, Land Rover Range Rover and Range Rover Sport. Meanwhile, mass market manufacturers from Korea, Kia and Hyundai, have both started to offer aspirational full-sized SUVs with unibody designs as well. These are the Telluride and Palisade and they both threaten to undercut the Lexus LX's success in the segment in terms of value for money.