Automotive
Published on May 29th, 2023 | by Subhash Nair
0
Ford Gains Access To Tesla's Supercharger Network In North America Starting Next Year
Ford customers can look forward to Tesla's North American Supercharger network by Spring 2024.
Ford Motor Company recently announced a groundbreaking agreement with Tesla Motors that will revolutionize the electric vehicle (EV) industry in North America. The partnership will grant Ford electric vehicle customers access to Tesla's extensive Supercharger network, comprising over 12,000 Superchargers in the United States and Canada. With this collaboration, Ford aims to double the number of fast-chargers available to its EV customers, enhancing the charging infrastructure and accelerating the growth of its EV brand.
Unprecedented Access to the Largest Fast-Charging Network
Ford's collaboration with Tesla presents an exciting opportunity for Ford EV customers, granting them unprecedented access to the largest network of fast-chargers in the U.S. and Canada. With over 12,000 Tesla Superchargers and an additional 10,000 fast-chargers already in the BlueOval Charge Network, Ford customers can enjoy widespread access to fast-charging capabilities. This development comes as Ford prepares to ramp up production of its popular Mustang Mach-E and F-150 Lightning and gears up to launch a series of next-generation EVs in 2025.
A Milestone for Sustainable Energy Adoption
The integration of Ford's electric vehicles with Tesla's Supercharger network represents a significant milestone in the adoption of sustainable energy. Tesla has spent the last decade establishing itself as an industry leader in building a reliable and efficient charging system. By welcoming Ford owners and other electric vehicles equipped with the NACS charge port, Tesla is furthering its mission to accelerate the world's transition to sustainable energy. This partnership demonstrates a collaborative approach among automakers, fostering an environment conducive to electric vehicle adoption and supporting a greener future.
Streamlined Charging Experience
To ensure a seamless charging experience, Ford has developed a Tesla-developed adapter that enables Ford F-150 Lightning, Mustang Mach-E, and E-Transit vehicles with the Combined Charging System (CCS) port to access Tesla's V3 Superchargers. Starting in 2025, Ford will equip its future EVs with the NACS charge port, eliminating the need for an adapter and allowing for direct access to Tesla Superchargers. This integration streamlines the charging process and enhances convenience for Ford EV owners.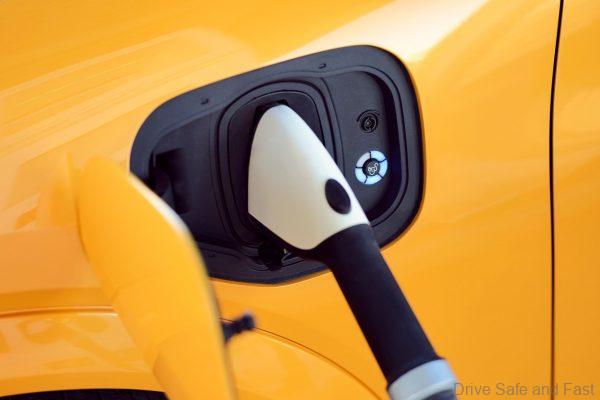 Superior Charging Infrastructure and Customer Benefits
The Tesla Supercharger network is renowned for its excellent reliability, while the NACS plug, used by Ford vehicles, offers a smaller and lighter alternative. Together, these advancements create a superior charging experience for customers. With access to Tesla Superchargers and the extensive BlueOval Charge Network, Ford EV owners can significantly reduce charge anxiety. Automatic routing to the nearest charger and seamless billing via FordPass further enhance the overall convenience and ease of charging.
Expansion of the BlueOval Charge Network
In addition to the collaboration with Tesla, Ford is expanding its own BlueOval Charge Network. Currently, the network boasts over 84,000 chargers, including access to more than 10,000 public DC fast-chargers, making it North America's largest public charging network. By early 2024, Ford dealerships will add approximately 1,800 public-facing fast-chargers and locations to the BlueOval Charge Network. This expansion reinforces Ford's commitment to providing a comprehensive charging infrastructure and further supports the growth of the EV market.