Automotive
Published on May 19th, 2023 | by Sounder Rajen
0
Geely Increases Its Equity Stake In Aston Martin To 17 Percent
Will Geely start factory producing Aston Martins and even Aston Martin EVs?
So we all know of Chinese automaker Geely by now, it is after all the partner of our first local automotive brand, Proton and one of the biggest carmakers in the world having stakes in the likes of Volvo and even Aston Martin. Recently, Geely has increased its stake in the latter brand, let's see what this means.
Zhejiang Geely Holding Group (Geely), China's largest privately-owned automotive technology group, today announced that it has increased its shareholding in Aston Martin Lagonda Global Holdings plc (Aston Martin) to 17 percent as part of a new relationship between the two brands.
Moreover, this will make Geely the third largest shareholder in the iconic British automotive company, the terms of which were announced by Aston Martin in a statement to the London Stock Exchange. So does this mean Geely is set to help develop an electric vehicle (EV) for Aston Martin in the near future?
The increased shareholding in Aston Martin will form part of Geely strategic investment portfolio, which includes long-term equity stakes in global automotive brands. Since Aston Martin hand builds its cars now, will Geely turn the brand over to factory production now?
Geely will also be given the opportunity to appoint a Non-Executive Director to the Aston Martin Board of Directors as a shareholder representative, as well as to appoint a second person as an observer. This means that while the factory production and EV production speculations are unlikely, it is not impossible. Let's see what happens.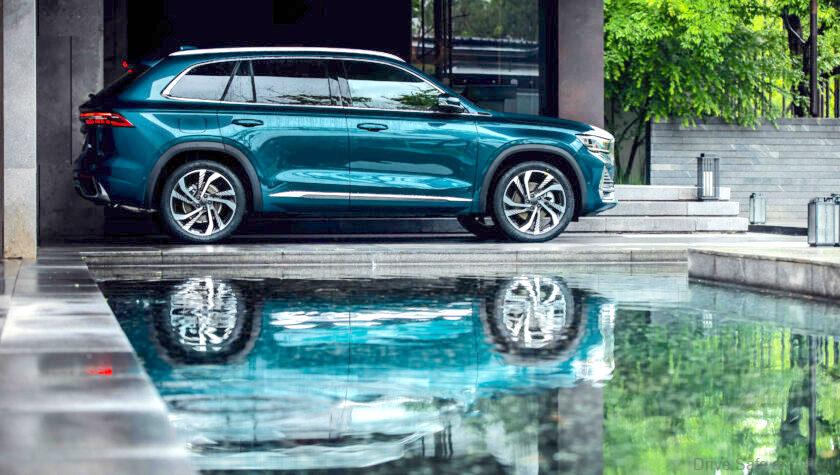 On top of that, Eric Li, Geely Holding Group Chairman said, "Our decision to increase our shareholding in Aston Martin reflects our confidence in the company's growth prospects, its technologies and its management team."
"Since first acquiring our minority holding last September, we have worked collaboratively with executive chairman Lawrence Stroll and his colleagues and now look forward to exploring joint technology synergies and new growth opportunities to help this iconic automotive brand to achieve its full potential." He added.
Lawrence Stroll, Executive Chairman of the Board, stated, "This announcement is a further significant step towards delivering our ambition for Aston Martin. Geely Holding, who initially became a shareholder last year, sees tremendous potential for Aston Martin's long-term growth and success."
"Geely can offer us a deep understanding of the key strategic growth market of China as well as the opportunity to access their range of technologies. Geely share our vision for Aston Martin and want to be a more significant shareholder. This transaction enables the creation of a long-term partnership with Geely – a relationship that I believe will bring very significant value for all of our shareholders over time." He concluded.