Automotive
Published on May 31st, 2023 | by Sounder Rajen
0
New Mazda CX-5 Planned, possibly With hybrid Engine Too
This new hybrid Mazda CX-5 may be launched in 2025
Japanese automaker, Mazda, has been undergoing a sort of rebranding into a luxury brand as of late and I personally think, the brand has managed this very well. With that said and SUVs surging in popularity recently, it is no secret that the Mazda CX-5 is by far the brand's best seller and its due for a new generation.
In fact, the Mazda CX-5 is popular all over the globe as it is the brand's best seller in the US selling 365,135 units last year, but with many new releases after that car including the brand's own MX-30 and the country adopting electrification and abandoning petrol engines faster than Malaysia, it is becoming somewhat obsolete.
Moreover, with the second-generation Mazda CX-5 launching in 2017, a whole six years ago, the SUV was due for a new generation anyway so with a new hybrid system rumoured as well, perhaps we could even see an entire lineup of Mazda CX-5 SUVs with petrol, hybrid and fully electric models depending on the market.

According to Drive, the official launch date of the new Mazda CX-5 has not yet been finalised, but Mazda has confirmed that a new version of the CX-5 would be in showrooms along with the CX-50 and larger CX-90 SUVs and will likely utilize a similar configuration to the current model.
It is also highly likely that the new Mazda CX-5 will feature a hybrid powertrain, similar to the one in the Toyota RAV4 or Corolla Cross. Since Toyota owns a five percent stake in Mazda, and the two companies have collaborated on several vehicles, including a Japan-market-only Mazda 3 hybrid, it is not impossible.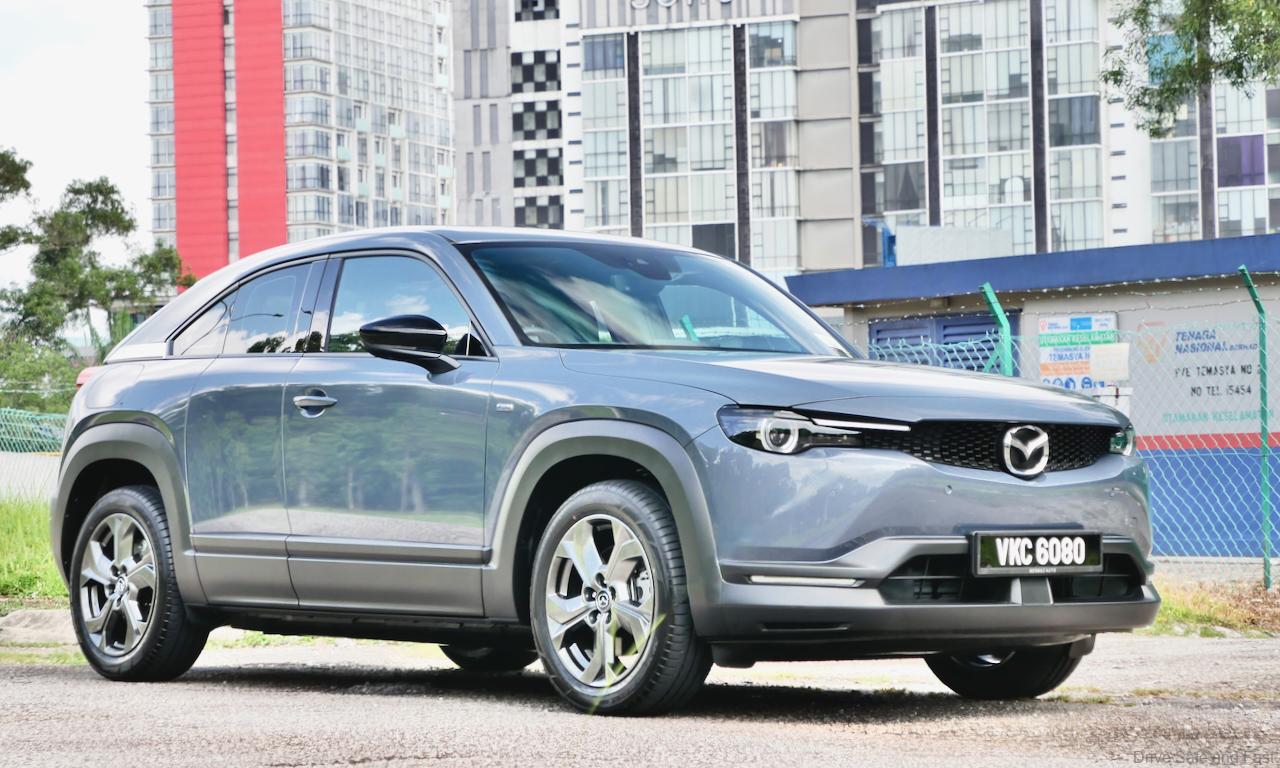 On top of that, Mazda also already announced plans to produce three electric vehicles (EVs), five plug-in hybrids, and five mild hybrids by 2025. However, it has not indicated which models would offer versions of those powertrains. There are also rumors of several rotary-powered hybrids.
Unlike past rotary-engined Mazda cars, the current rotary-powered Mazda CX-30 uses it to generate electricity to recharge a 17.8 kWh battery, which provides an electric-only range of up to 53 miles (85km). Perhaps this system may even be tweaked and included in the new hybrid Mazda CX-5.
While it is pretty obvious that if Mazda does indeed develop a hybrid engine for the Mazda CX-5, then the US market will receive it, Malaysia is a bit more uncertain as there is still not as much urgency in transitioning from the internal combustion engine (ICE) to EVs just yet but I suppose we will find out soon enough.
So what do you guys think about this? Are you excited to see the new Mazda CX-5? Do you think we will receive the hybrid variant here in Malaysia too? I would personally love to see a hybrid Mazda CX-5 here and I hope to see more rotary engine vehicles from the brand moving forward as well.
We got all this from Motor1 and their full article is linked here. Thank you Motor 1 for the information.