Automotive
Published on April 7th, 2023 | by Sounder Rajen
0
Upgraded 2024 Mazda 3 Revealed In Japan, Malaysia When?
The new 2024 Mazda 3 now sports a bigger screen, wireless charging and more
The Mazda 3 is perhaps one of the most well known sedans and/or hatchbacks in Malaysia but unfortunately because the brand is more known for zoom zoom rather than space and practicality, its other Japanese siblings Honda (known for superior space) and Toyota (the all-rounder option) sell more cars in Malaysia.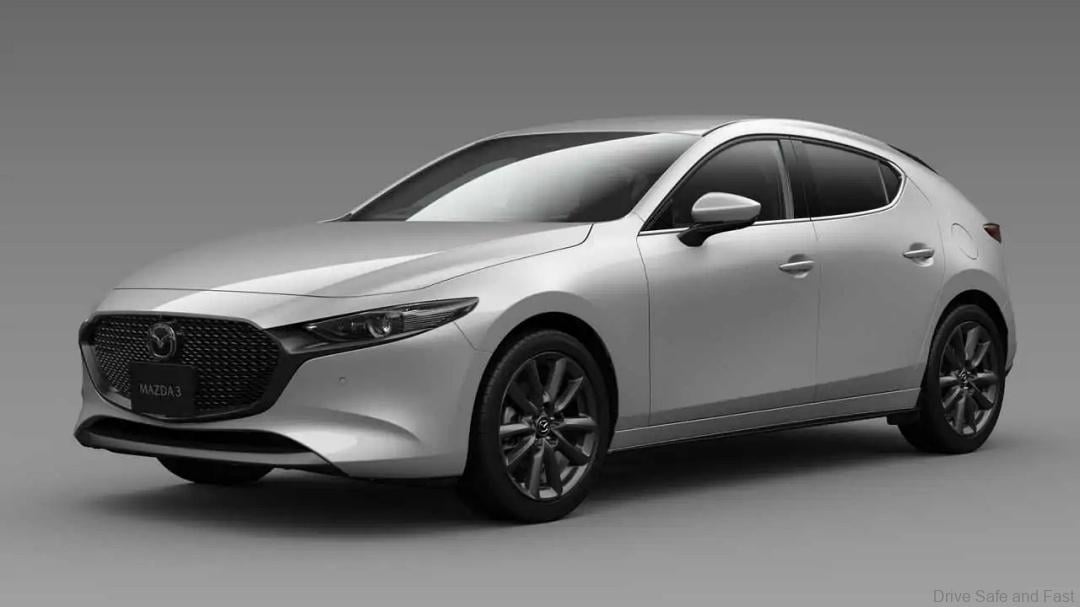 It is no secret that here in Malaysia, most people are always looking for more bang for their buck and as such, most Malaysians (since enthusiasts are a small minority) choose space over performance but space aside, the Mazda 3 is actually more than spacious enough as far as the B-segment goes and has also just got some upgrades in Japan.
Moreover, the fourth-generation Mazda 3 first made its debut in late 2018, but launched around mid 2019 in Malaysia and since it has already been 5 years since the initial release of the car, it seems like now is the time for a new generation, especially since Mazda, unlike virtually all other car brands, does not do facelifts.
Still, the new 2024 Mazda 3 does not look a whole lot different from the current fourth-generation model. This new model that was recently unveiled in Japan seems to only feature minor changes such as new paint colours, an upgraded interior with more convenience and new features.
This includes a new 10.25 central infotainment screen as well as a now bigger 8.8 inch digital driver display and the USB-C ports are now illuminated. The 2024 Mazda 3 also now boasts wireless charging and upgraded safety systems like a system to detect when the driver is distracted and pedestrian detection.

On top of that, the 2024 Mazda 3 also gets a feature previously featured on the Mazda CX-60 crossover SUV and this is the remote engine start feature that is available via the MyMazda App but this feature will only be available on cars with automatic transmissions, so all versions in Malaysia since nobody offers manuals anymore.
Other CX-60 features added to the 2024 Mazda 3 include the smartphone software that instantly sends an alarm when a different driver goes over the pre-established speed, driving time, and driving area as well as the Mazda My Car Care in the unfortunate event the car gets stolen but we may or may not get it in Malaysia.
The 2024 Mazda 3 will go on sale in Japan in early June from 2,288,000 yen (RM76,423) to 3,866,500 yen (RM129,148) but just as with the current generation, we can assume that Malaysia will only receive the car a little over half a year after it goes on sale in japan and of course, with a much higher price tag.
We got all this from Motor1 and their full article is linked here. Thank you Motor1 for the information and images.