Automotive
Published on May 29th, 2023 | by Sounder Rajen
0
Perodua Signs MoC With Pubic Bank For Car Financing Facilities
Now owning a new Perodua will be made easier with Public Bank
It is no secret that owning a new car can be a tedious process, one has to navigate all sorts of paperwork, crunch numbers, look for deals all across town, research similar cars and the list goes on and on. While many of these aspects will remain a challenge, Perodua, in collaboration with Public Bank Berhad (Public Bank), has just come up with a way to make financing easier.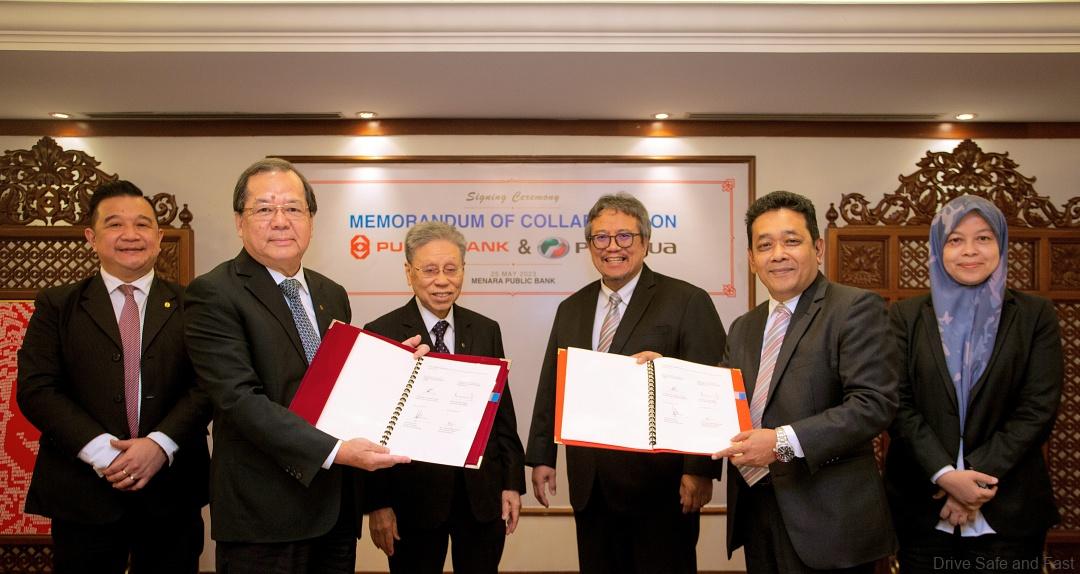 Recently, Public Bank and Perodua Sales Sdn Bhd (Perodua) have signed a Memorandum of Collaboration (MoC) to provide financing facilities to Perodua authorised dealers to extend wholesome financial products and services for all Malaysians, making financing a new Perodua as easy as 1,2,3.
Moreover, Tan Sri Dato' Sri Dr. Tay Ah Lek, Managing Director and CEO, Dato' Chang Kat Kiam, Deputy CEO of Public Bank, Dato' Sri Zainal Abidin Ahmad, President and CEO of Perodua and En. JH Rozman Jaafar, Chief Operating Officer of Perodua, and other Senior Management staff of both companies were present at the signing ceremony on 25 May 2023 at Menara Public Bank

This collaboration with Perodua will enable Public Bank to interface and facilitate digitalization via online submission of hire purchase end-financing applications to the Bank including uploading of basic application documents and tracking of application Status.
On top of that, Tan Sri Dato' Sri Dr. Tay Ah Lek in his speech said, "Perodua is also Malaysia's first and the biggest Energy-Efficient Vehicle (EEV) manufacturer. On our part, supporting the Growth of the EEV industry is a key pillar of the Bank's climate agenda, where Public Bank had mobilised over RM30 billion in domestic EEV financing by the end of 2022."
"As part of our ongoing commitment to supporting the growth of the EEV industry, Public Bank has increased its EEV lending target from RM25 billion to RM33 billion by 2025." He added, also assuring that Public Bank and Perodua are committed to contribute to the sustainable development of our communities and fuel the nation's automotive industry.
He concluded with, "Thus, there is strong synergistic potential where Public Bank and Perodua can continue to work together, in not only growing our respective business, but also contributing positively toward ESG initiatives for the betterment of our society and the world."
Dato' Sri Zainal Abidin Ahmad also said, "I hope this collaboration will further elevate our respective organisations to greater heights," and that this three-pronged deal addresses the need for the current and future Perodua activities.
So what do you guys think about this? Will this nudge you to finally make the choice to get that new Perodua you have been eyeing for a while but were reluctant to pursue due to the hassle?